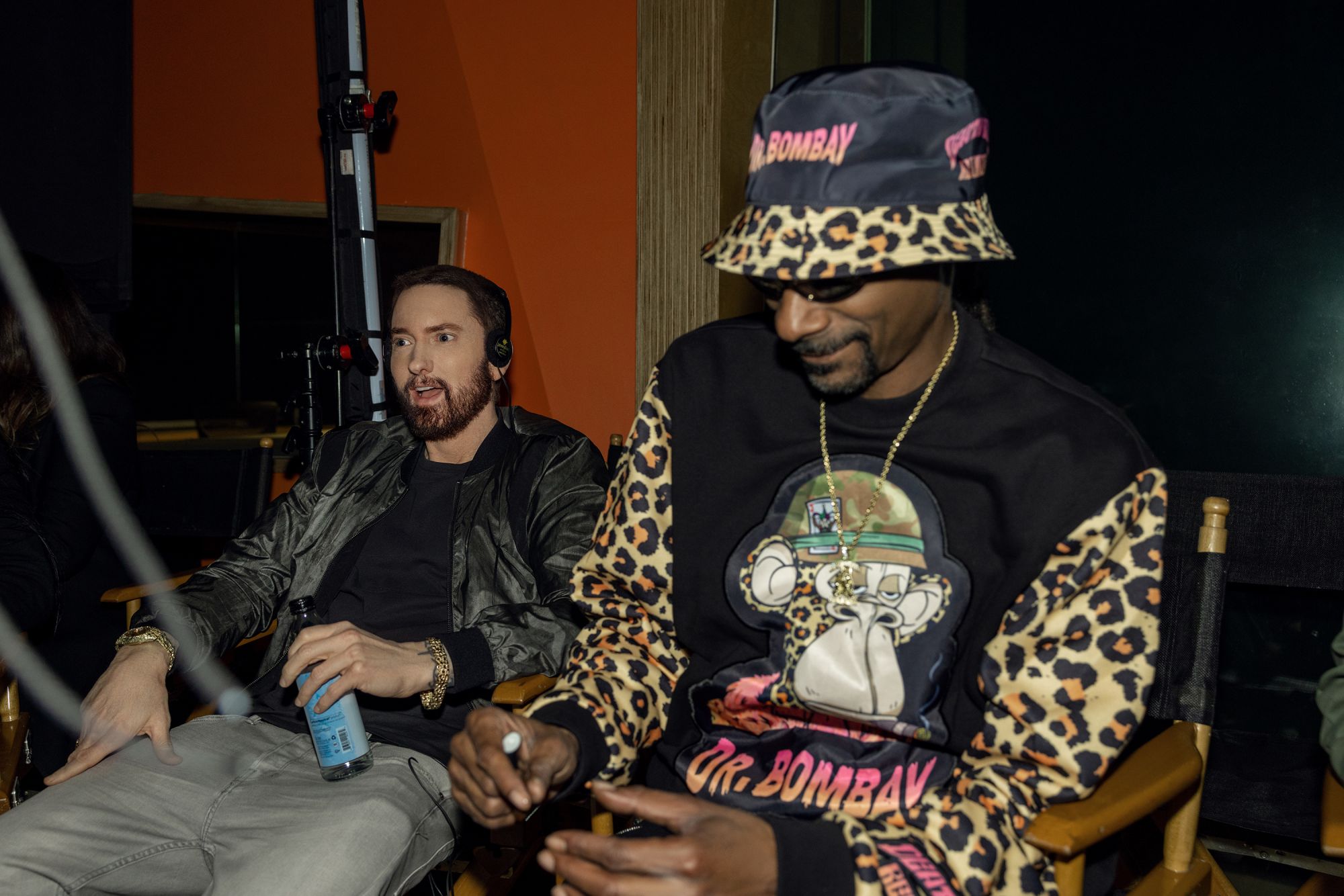 Em's collaboration with Snoop Dogg "From The D 2 The LBC" sprang the whole series of action from the GOAT.
We saw the video, his live appearance, his candid photos with friends and fans, his interactions with fellow artists backstage.
And now, we can see photos Jeremy Deputat took on the "From The D 2 The LBC".
Eminem shared the ling on his social media accounts:
"This probably should have happened a while ago" Behind the scenes #FromTheD2TheLBC video shoot- gallery on the site

There are promo shots and there are very natural, very spontaneous moments got caught on his camera. Precious moments are now preserved for generations to come. For instance, Marshall who is not just smiling, but laughing, Snoop lighting up his giant spliff that apparently was not just a prop, two hip hop legends sharing shabby studio headphones held together by a sticky tape, and more.