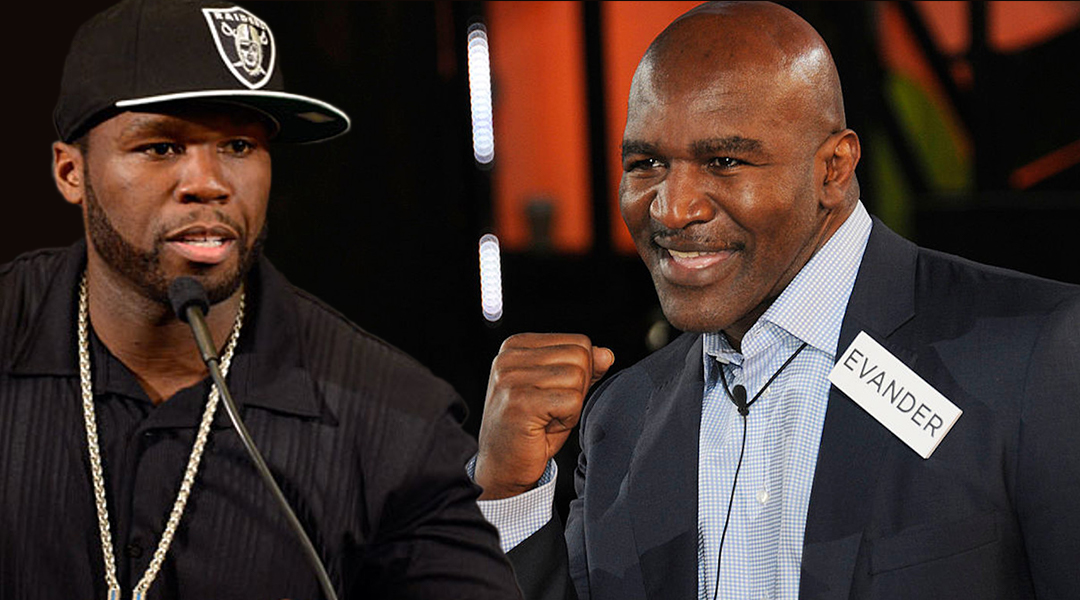 Fifty will replace Snoop Dogg in the booth on the broadcast of Evander Holyfield's return to the boxing ring.
The legendary boxing champion makes an unexpected comeback in the fight against Vitor Belfort this Saturday. The event, broadcast by Triller, assembles a star-studded line-up to comment on the fight, and Fifty is going to join Donald Trump as one of the commentators.
TMZ reports that they are not going to share the booth though, as Trump, his son and other politicians will sit on their separate broadcast and 50 Cent will stand in for Snoop Dogg, who is usually doing the analysis.
Fifty is known for his love for boxing and quick wit, so this job will play to his strengths and undoubtedly guarantee entertainment for everyone who joins the stream.