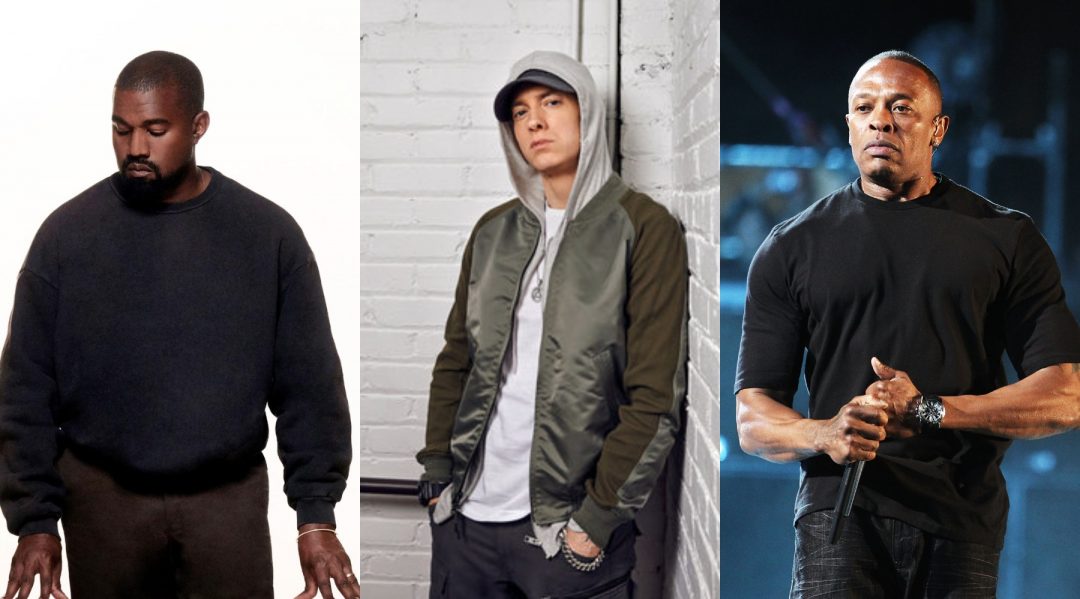 Confirmed by Kanye remix of his track "Use This Gospel", recorded with Eminem and produced by Dr. Dre, takes forever to get released.
Last year Kanye was bragging about collaborating with Em, but since then we have never heard about the track either from him or the Shady team. The streaming platform Tidal tried to nudge Ye into releasing the song, but there was no response.
Short snippets from the track appear online here and there throughout the last six months, but this is the first time the clip includes Eminem's bars. Dre's production and Marshall's delivery are top-notch. It's a shame that the song has not been released officially yet.