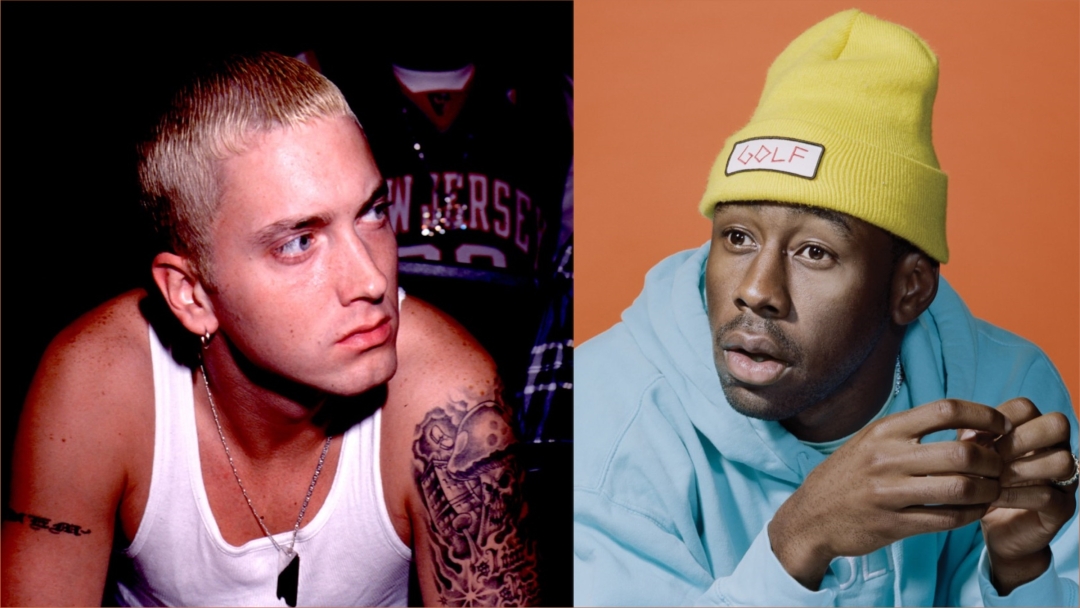 Tyler, the Creator showered Eminem's classic with love and acknowledged its role in becoming a rapper.
Tyler showed up to the MMLP anniversary post on Genius Instagram account and left a comment that is not even a revelation to anyone who paid attention to Tyler's taste in music. Under his official Instagram handle feliciathegoat Tyler wrote:
this album man. very important in my putting words together. i learned how to rap because of this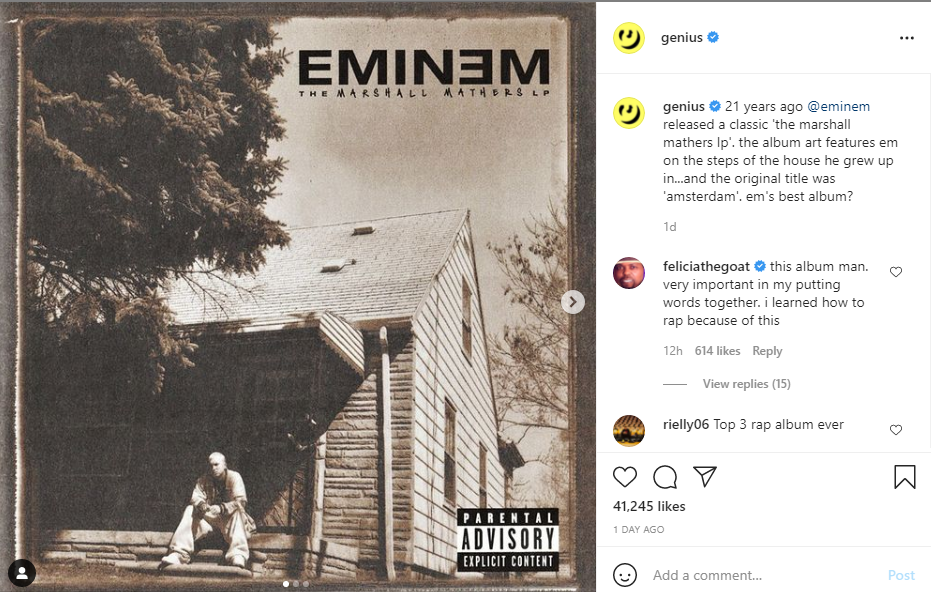 The Igor star shared in the interview last year that MMLP was in his Top 4 albums, but now his connection to the record feels even more personal and life-shaping.