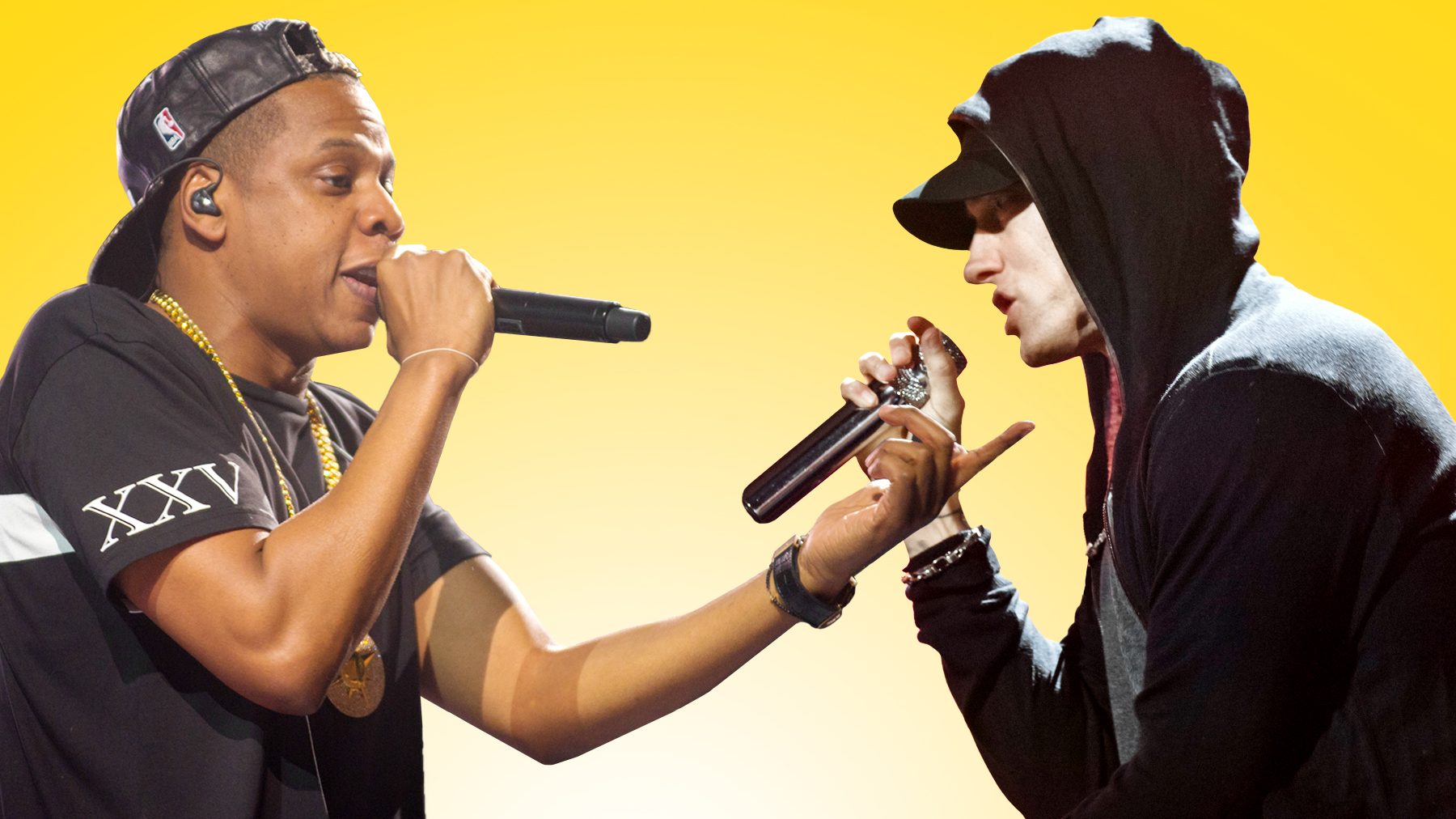 While academy members are getting ready to decide who should be nominated for next year GRAMMY awards, people count who in the hip-hop world already has them.
Apparently, there are three rappers who are usually always on top of any list of accomplishments in the hip-hop world (if this list was not compiled by Pitchfork).
The biggest number of awards and nominations belongs to Jay Z: he was nominated 77 and awarded 22 times. Jay Z took home his first GRAMMY for Best Rap Album with "Vol. 2 … Hard Knock Life" in 1998. He holds the distinction of the rapper with the greatest number of GRAMMY wins in history. He made his GRAMMY performance debut at the 48th GRAMMY Awards in 2006 when he teamed with Linkin Park and Paul McCartney for a medley of "Numb/Encore" and "Yesterday".
Only one win behind is Kanye West with 21 awards out of 69 nominations. Kanye earned his first GRAMMYs in 2004 for Best Rap Album (The College Dropout), Best Rap Song ("Jesus Walks") and Best R&B Song ("You Don't Know My Name"). He made his GRAMMY stage debut at the 47th GRAMMYs performing "Jesus Walks."
The third place belongs to Eminem who was nominated 44 times and 15 times was picked as the best in these nominations. Eminem won his first two GRAMMY Awards for Best Rap Solo Performance ("My Name Is") and Best Rap Album (The Slim Shady LP) at the 42nd GRAMMY Awards. He performed four times at the GRAMMY Awards between 2001 and 2011, beginning with his iconic duet of "Stan" with Elton John at the 43rd GRAMMY Awards.
Maybe this year he will come one step closer if his prospective nomination comes through. However, it does not seem like he cares. Just have a look at his photos from any awarding ceremony.