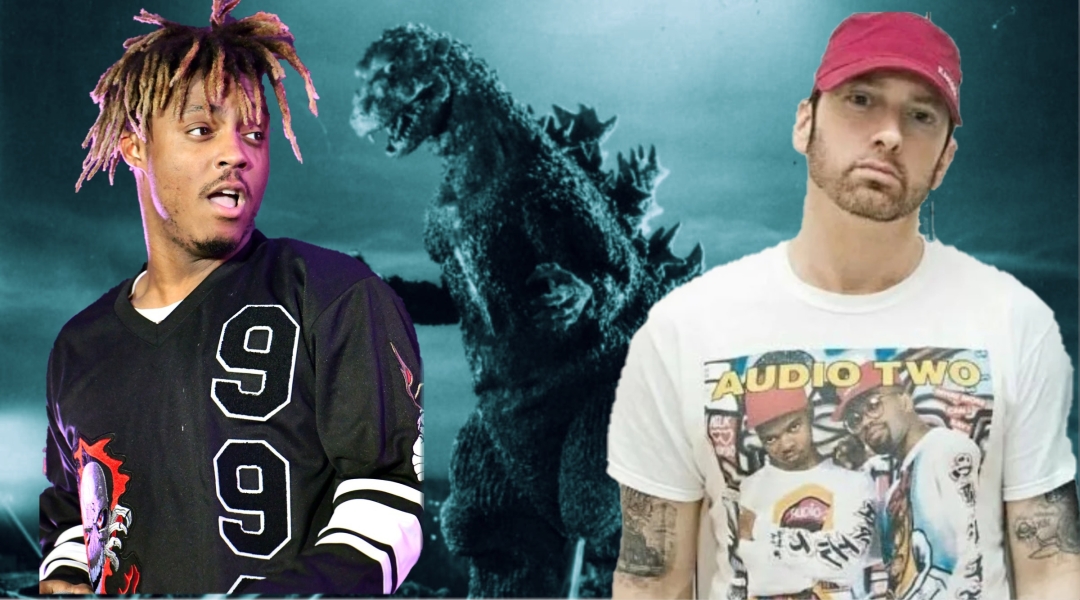 The current Eminem Top 5 on Spotify starts and finishes with his most recent records.
"Godzilla" feat. Juice WRLD remains the most popular track off Marshall's latest album "Music To Be Murdered By" and his most streamed song recently. It is certainly not the most streamed his song in total numbers but with 428,930,552 streams to date, it is already up there at number 12 and has an excellent potential to compete with his classics. Classics such as "'Till I Collapse" that with 894,943,436 total lifestreams is the second most popular Em's songs of all time on Spotify.
Number 5 belongs to the newest record released by Eminem with Kid Cudi "The Adventures of Moon Man & Slim Shady". It has only 23,917,922 total Spotify streams so far but it seems like fans of both Moon Man and Slim Shady keep streaming it, bringing the track to the charts.
Eminem's most popular songs on Spotify currently:

1. Godzilla — 428M
2. 'Till I Collapse — 895M
3. Without Me — 657M
4. Love The Way You Lie — 666M
5. The Adventures of Moon Man & Slim Shady — 24M pic.twitter.com/1WOt4srpoY

— Eminem Charts (@eminemchart) August 18, 2020