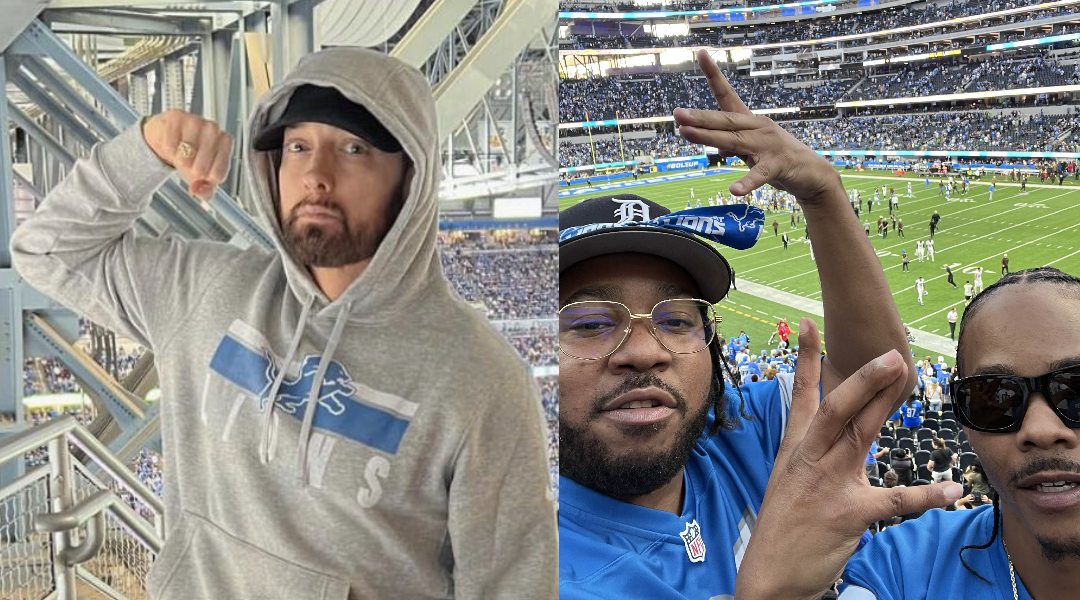 Hip hop and football – two of Marshall's passions – came together in one social media post.
The Lions played against the Los Angeles Chargers on their home turf this past Sunday and won.
The Lions brought their A-game to the Inglewood stadium, the same where Eminem performed with Dr. Dre at the Super Bowl Halftime show in 2022. The Detroit team didn't have the home crowd with them, but there were travelling Michigan people here and there, for sure. One of them was Chuck Inglish, a rapper, producer and songwriter also known for being part of the hip-hop duo The Cool Kids with Sir Michael Rocks.
Chuck reported the victory from LA on his socials with a scorecard and a stadium selfie. Apparently, Marshall keeps an eye on Chuck's account, as he reacted by reposting a picture with good news and shouting out to a fellow Detroit artist:
Chuck knows wussup!!! @Lions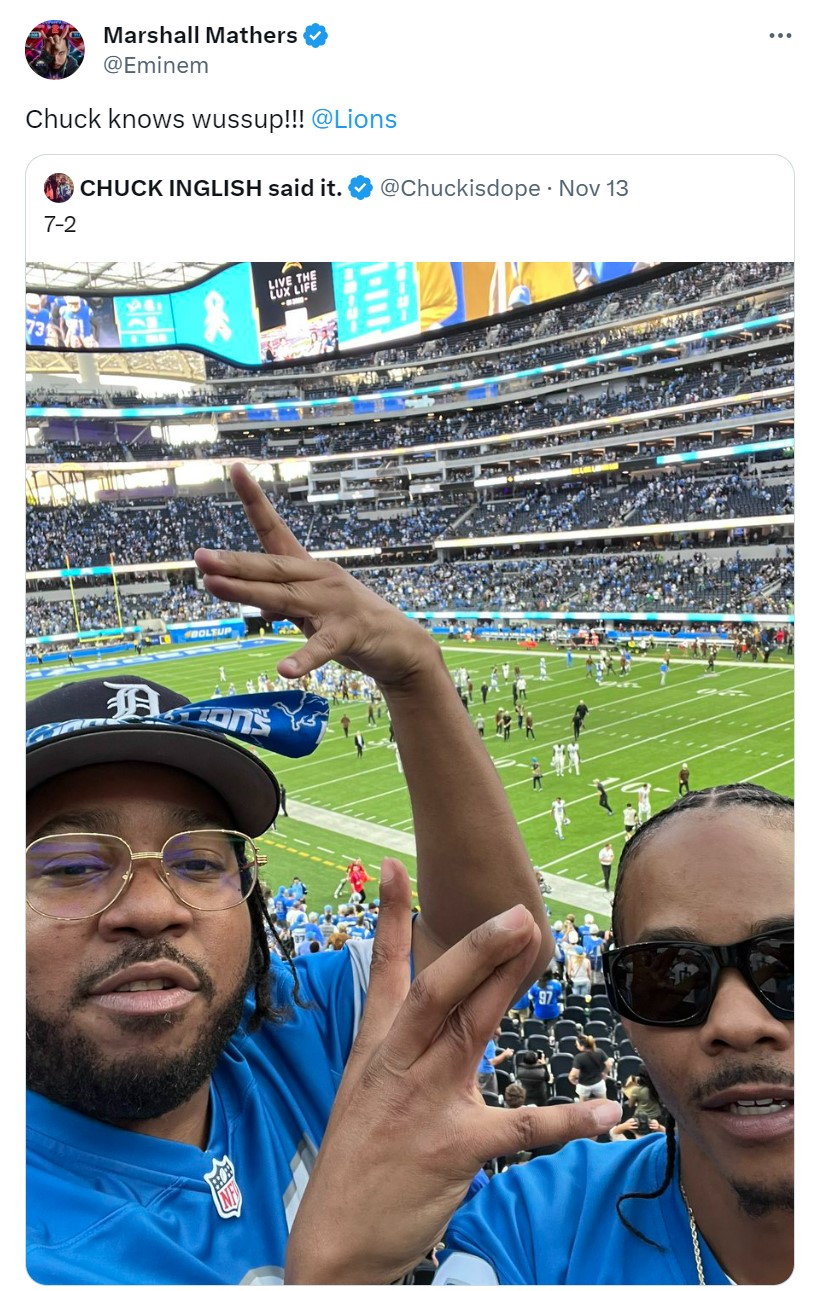 Of course, Chuck Inglish reposted Em's reaction on his own page right away.
Besides this being a funny interaction between rappers who also love football and support their local team, it also reminds everybody that Eminem knows what is going on and pays attention to other artists on the scene.