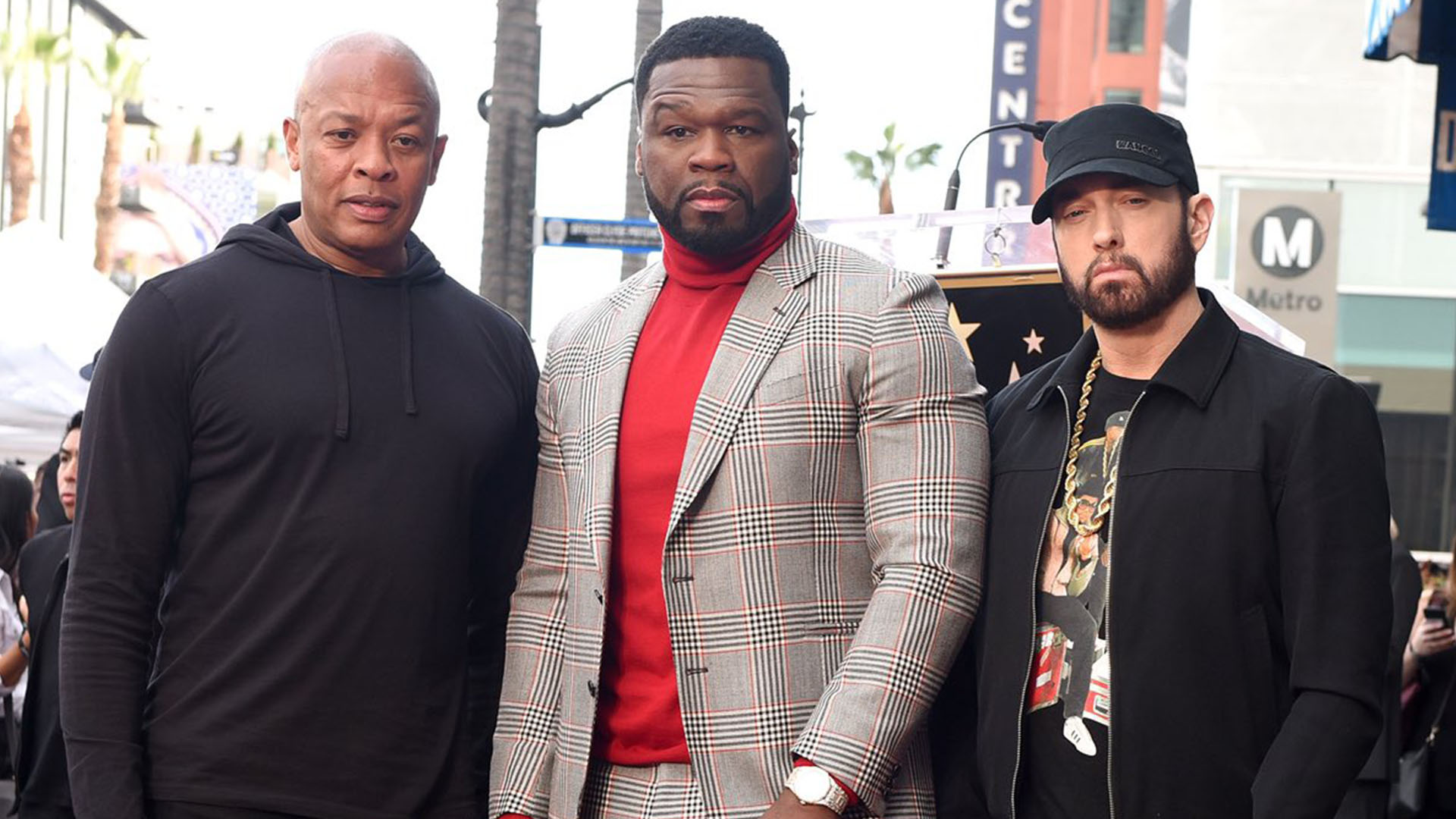 Fifty's recent post about dropping music in 2023 got excited not only his fans but also Marshall.
In the interview with Big Boy's Neighborhood, Fif revealed that Eminem reached out to him immediately after the post went out. Em had managed to talk to Dr. Dre about it and secure his support for Fifty:
I got the call as soon as I said that. I got a text from Em. He had already spoken to Dre, and Dre is in there and he got some crazy stuff for me to go here. So, I'm going to. This is my process: I'll go make something that I can find out, the best music I can get my hands on. And then, when I feel real good about it, I bring it to put pressure on Dre to offer me something. Because he'll have something.
A three-headed monster is back! It's been a while since this trio worked on something together, and we know that they don't ever miss. So there is even more excitement now about Fifty's new record. He doesn't feel pressure, though. He is in competition only with himself and doesn't care whether or not people will buy his record.
Watch the video below: