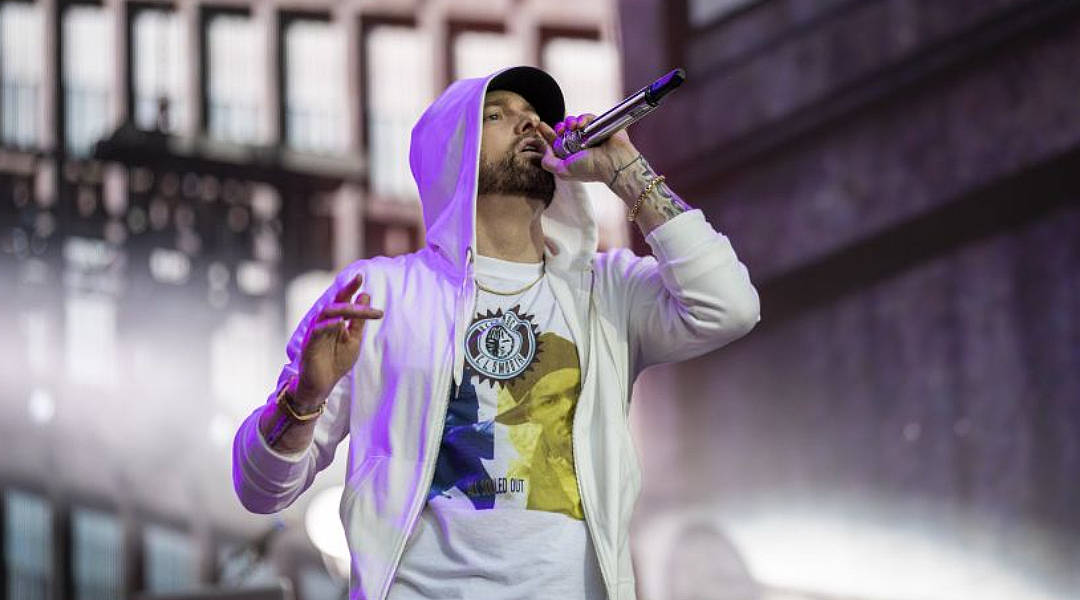 The change for Marshall is not that drastic because last week he was blocked from the top by Ed Sheeran alone.
Eminem and Ed keep swapping places on the YouTube UK chart all the time and it seems like there is nobody else recently to top the charts but them. On the week of 30 Dec — 05 Jan Eminem, in fact. Even slowed down and didn't get as many views as a week before, when he got fewer views than Ed. However, Ed dropped even lower (by 15% compared to the 4% that Eminem lost). One way or another, but Marshall gained 4.6 million views in the UK the previous week and now he sits comfortably atop the British YouTube chart.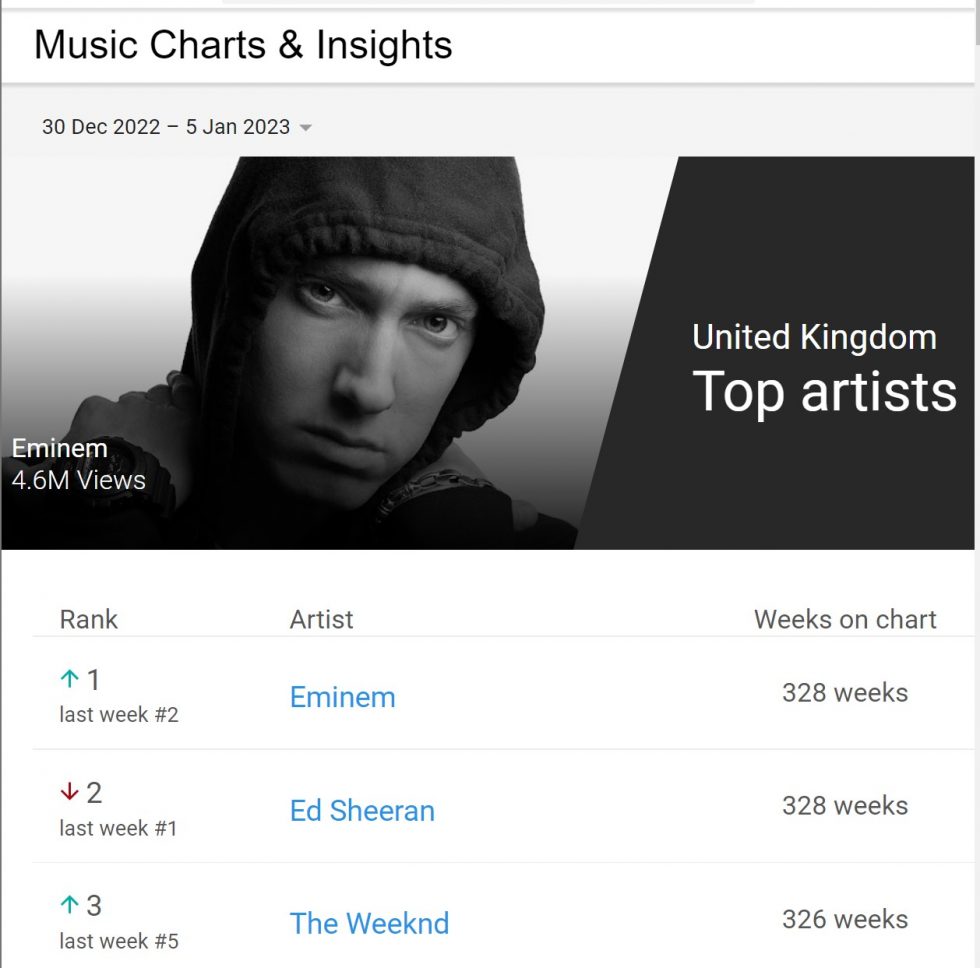 By the way, his "Mockingbird" is ranked 13th on the monthly UK chart, with 2.98 million views collected in the country over 30 days.
Listen to "Mockingbird" on the album below: