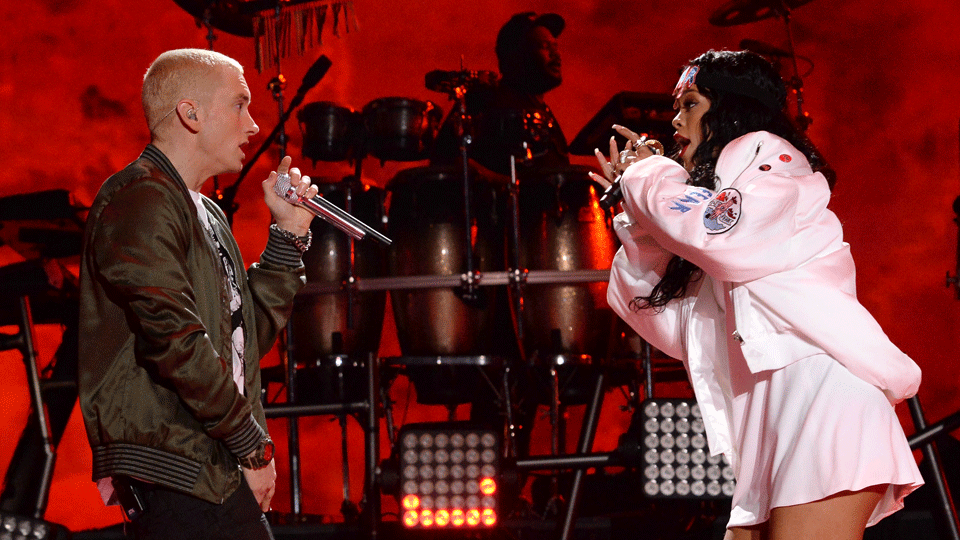 Both Eminem's videos with Rihanna are on the edge of reaching a new milestone. While "Love The Way You Lie" is coming to 2 billion views on YouTube, "The Monster" is nearing 700 million views.
It is close but not quite there yet. Eminem fans launched a support campaign on Twitter to bring more views to this video.
YouTube Update:

"The Monster" — 699,311,000 views.

— We need just 689,000 views to reach 700M views. Let's get it today!

WATCH: https://t.co/4RKujjQ6Hh. pic.twitter.com/IOlEFZBsvz

— Eminem Charts (@eminemchart) May 21, 2020
At the moment the count is 699,669,430 views and the number is growing. Join this streaming party, watch "The Monster", twit #WatchTheMonster.