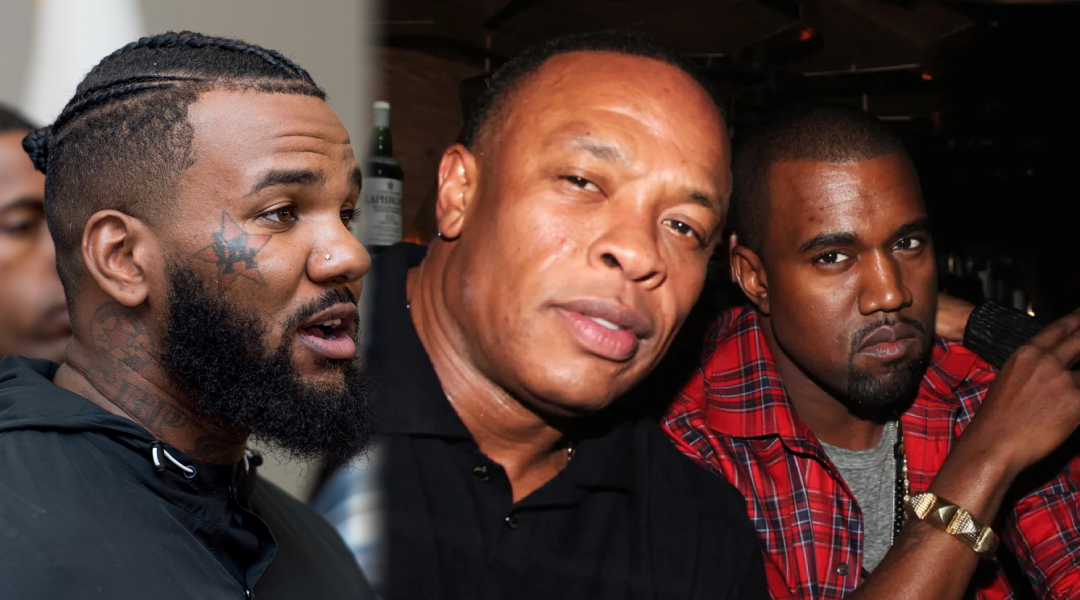 The former G-Unit rapper is still bitter about not being invited to the Super Bowl Halftime Show.
Once upon a time, Dr. Dre signed The Game to Aftermath, put him in G-Unit and produced his major-label debut album, "The Documentary". The album debuted at No.1 on the US Billboard 200 chart in 2005, was certified double platinum in the US in less than a year and eventually sold over five million copies worldwide. Dr. Dre produced two singles, "How We Do" and "Hate It or Love It", that charted at No. 4 and No. 2 on Billboard Hot 100. The highest ever positions Game has ever been able to reach on the chart. "Hate It or Love It" also brought him two Grammy nominations.
The very same year, The Game went into feuds with Suge Knight, 50 Cent, G-Unit, Tony Yayo, Ja Rule, Roc-A-Fella Records… The list goes on, as well as some of these feuds. He and Fifty still exchange jabs now and again. The Game left Aftermath, and it was not the warmest of goodbyes. Recently, The Game also expressed his disappointment of not being part of Dr. Dre's groundbreaking Super Bowl performance that brought on stage Snoop Dogg, Eminem, 50 Cent, Kendrick Lamar and Mary J. Blige.
On the other hand, The Game just saw the release of his joint with Kanye West "Eazy" and then performed it at Donda 2 listening event in Miami on February 22. You can tell how smitten Game is now when you notice that he came to his interview with Drink Champs dressed as Ye
— a black ski mask, sunglasses, black plastic gloves, the whole vibe. He had to shed all of it in the course of the interview, but the attitude stayed. In a promo that Drink Champs shared on the show Instagram, Game filmed saying:
It is crazy that Ye did more for me in the last two weeks than Dre did for me my whole career.
It might be a little bit early to judge what impact this short collaboration will have on Game's career, though. We'll see where it goes.