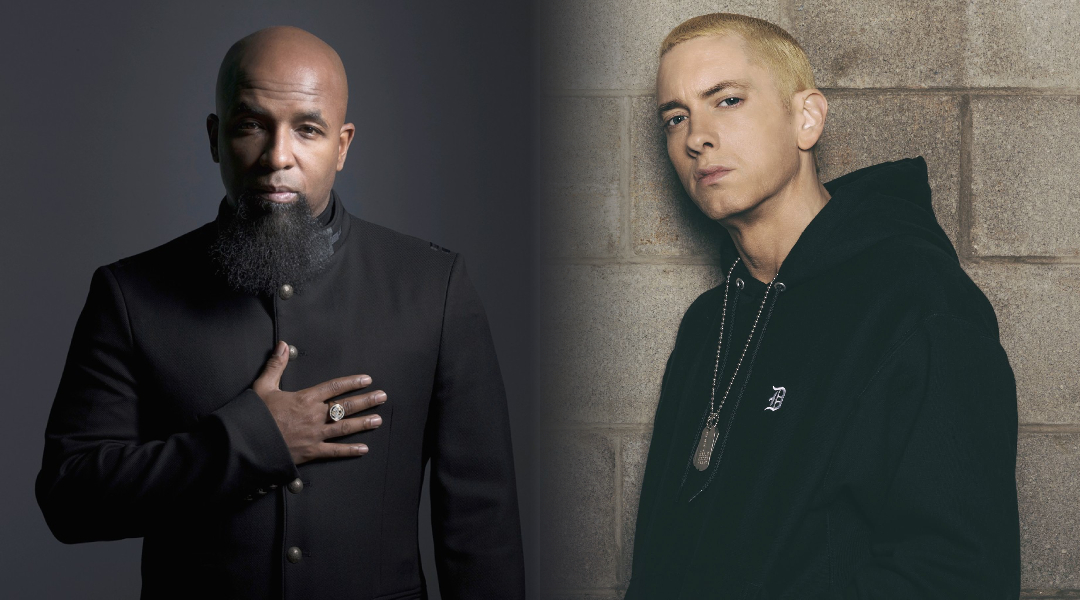 Tech N9ne spent some time before his show in Detroit visiting The Trailer and eating a Mom's Spaghetti sandwich.
The Fillmore Theatre in Downtown Detroit was hosting Tech's show, so he and his crew popped out to see a new wonder on the Detroit streets. The legendary rapper filmed some unique items in The Trailer, a fan shop near the restaurant, displaying some Eminem memorabilia. He was particularly impressed with paper lyrics sheets, drafts filled with Eminem's handwriting.
The spaghetti sandwich was pretty good too.
Watch the video below: