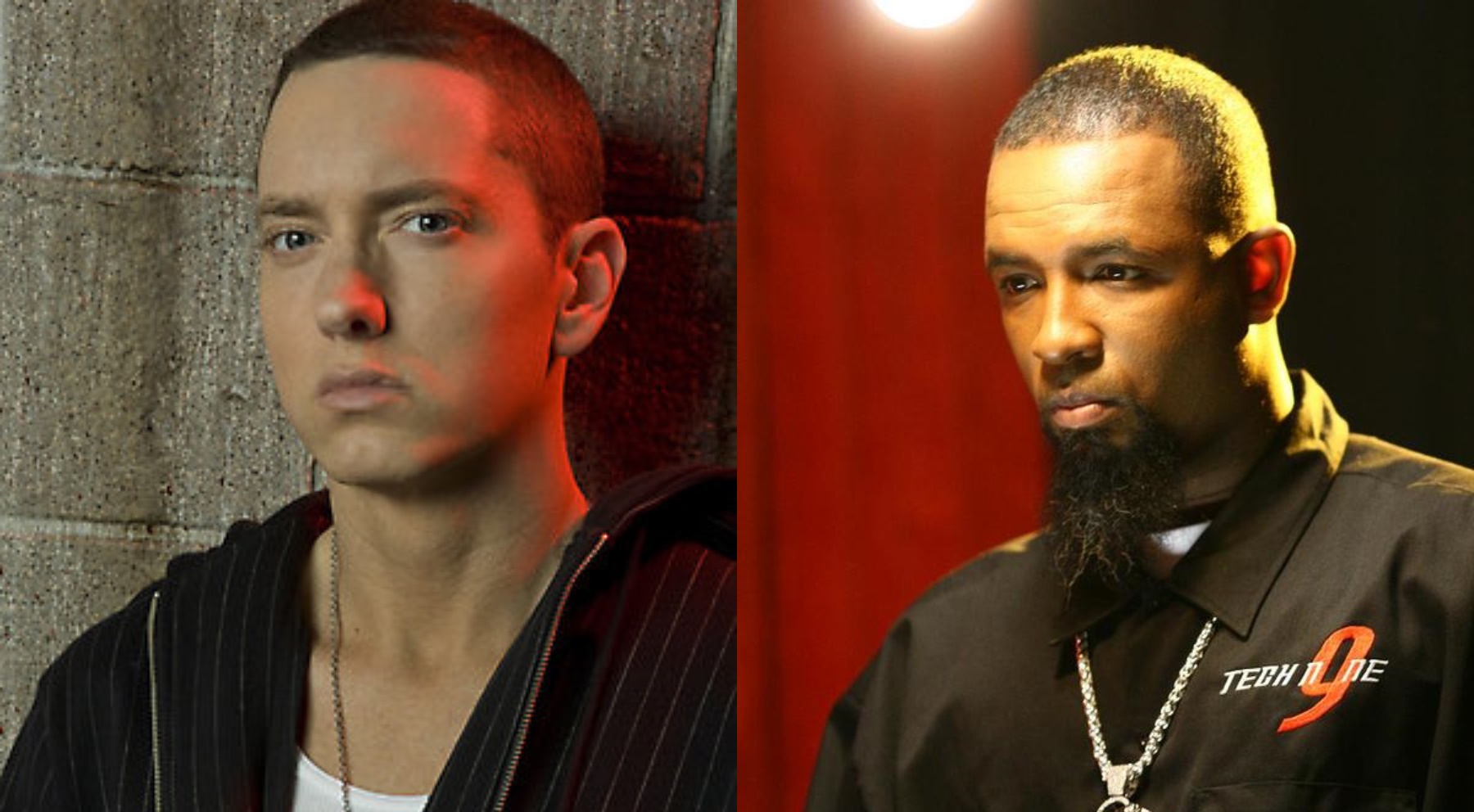 The chopper from Missouri made the world once again listen to Eminem talking about craft masters in hip hop.
He posted a cut from the 2020's interview Eminem did with KXNG Crooked. Talking about talented rappers who push the envelop and make him work harder, Marshall mentioned Royce da 5'9 and Crook first and then shouted out to Tech N9ne:
"Man, I gotta push the pen". Rappers like TechN9ne, right? He's so fucking proficient. I don't know another word to say it, you know what I'm saying? Man, he crafts out every syllable. Every single one. Every fucking rhyme scheme, it's just like you're hearing 20 different things that rhyme with each other in succession.
Now Tech N9ne reposted this segment on his Instagram with a silent prayer of gratitude to Eminem.
Eminem and Tech N9ne go way back. Their first collaboration was on the 1999's posse cut "The Anthem" from Sway & King Tech and the latest Tech N9ne feat. Eminem & Krizz Kaliko — "Speedom (WWC 2)" dropped in 2015.