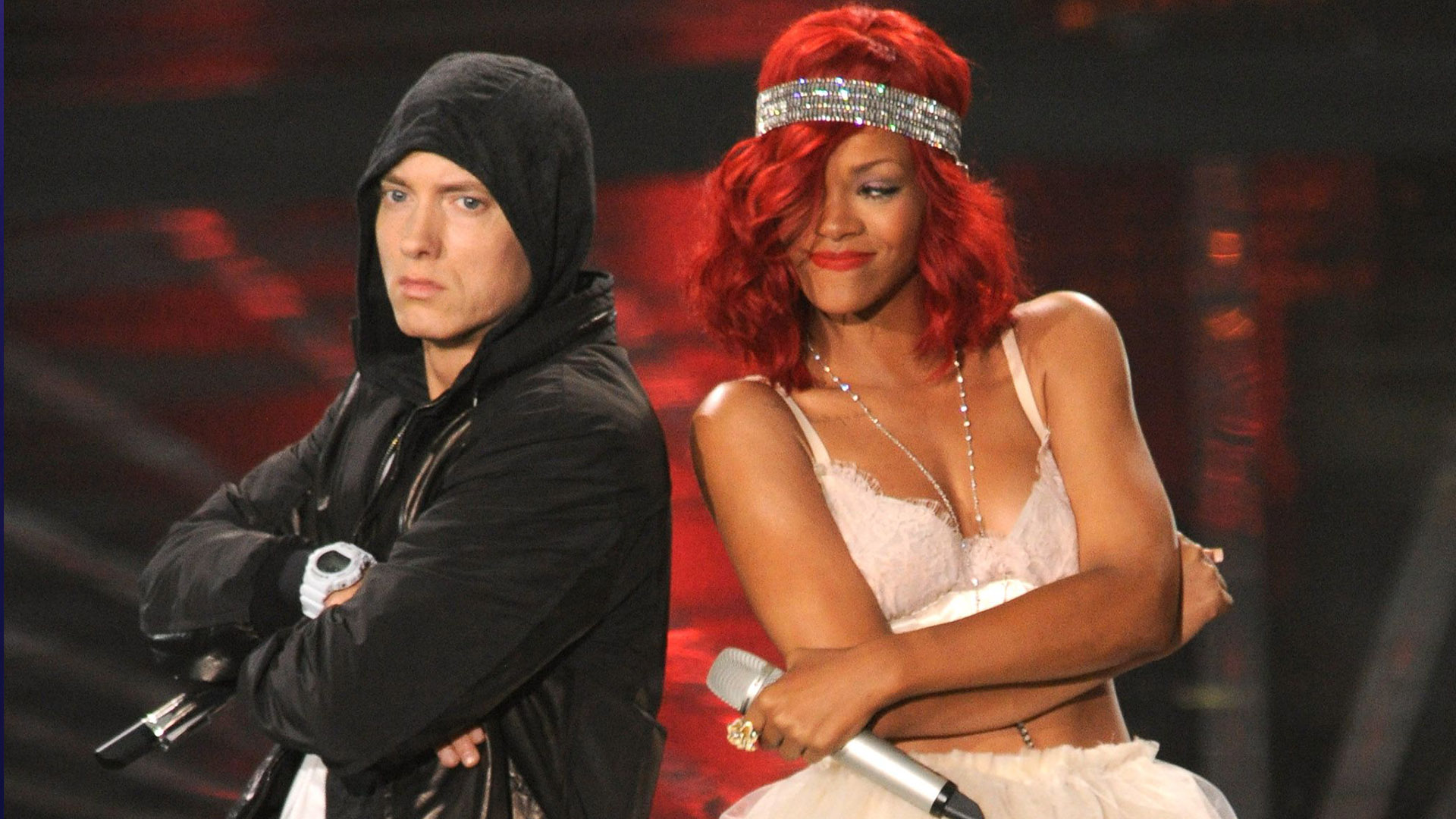 Having shared the story about Rihanna performing at the 2023 Super Bowl Halftime show, Billboard asked whom she should invite onstage as her special guest. You know the right answer.
The question Billboard posed was formulated as "Who should Rihanna bring out as a special guest at the Super Bowl?". The majority thinks it should be Marshall.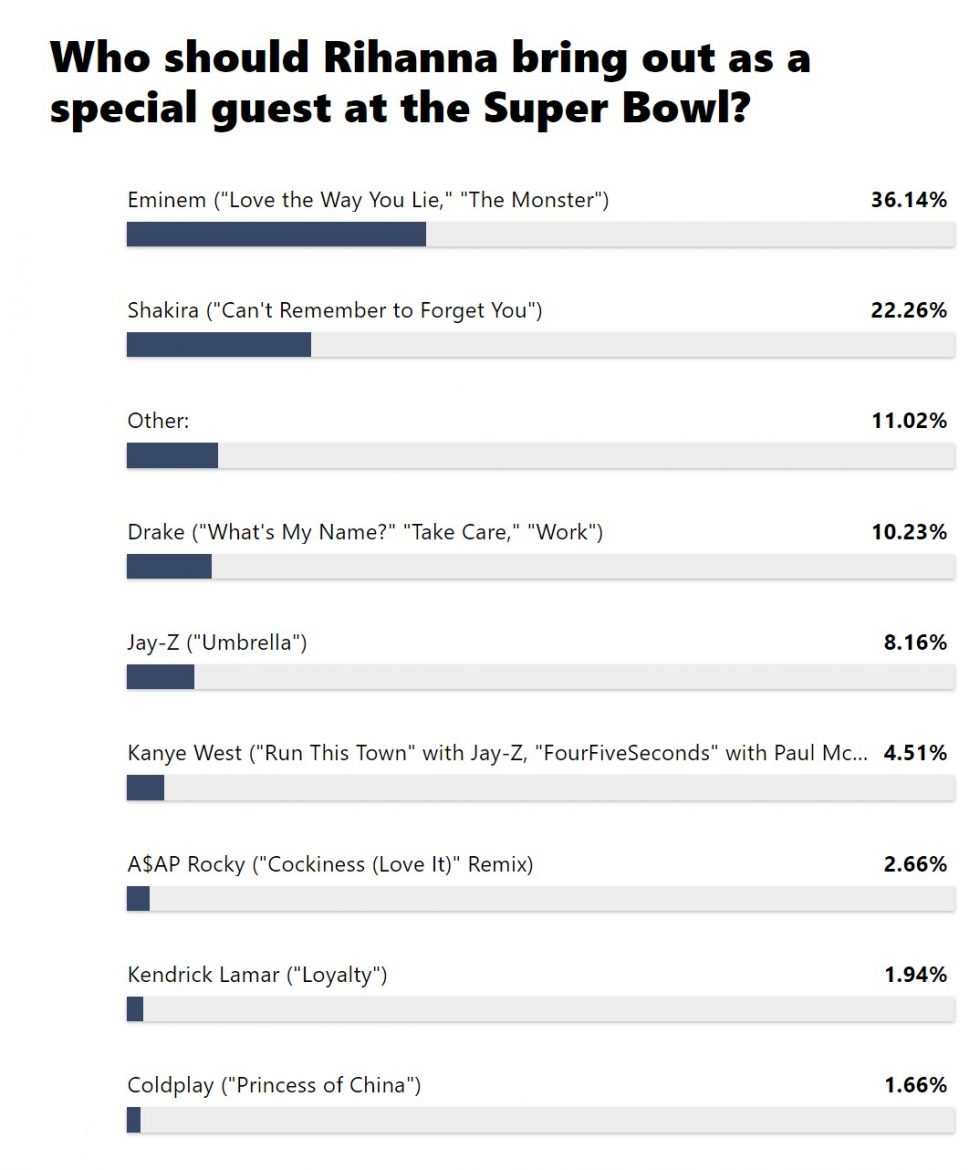 Over 36% of the vote favoured bringing Eminem to perform their hits "Love the Way You Lie" and "The Monster" together. The second public choice is Shakira, who got over 22% as of now.
This overwhelming public support aligned with the last year's trend when Eminem was suggested by the public as the most highly anticipated Super Bowl performer.
Of course, it was unlikely to expect that Jay-Z and Roc Nation would decide to arrange two hip hop Super Bowl Half time shows in a row, even after the triumphant success of Dr. Dre in bringing to the stadium Snoop Dogg, Mary J. Blige, Eminem, 50 Cent, and Kendrick Lamar. The genre switch was on the cards. But maybe, hopefully, in the near future, we'll see Slim Shady performing at the biggest US televised event of the year.