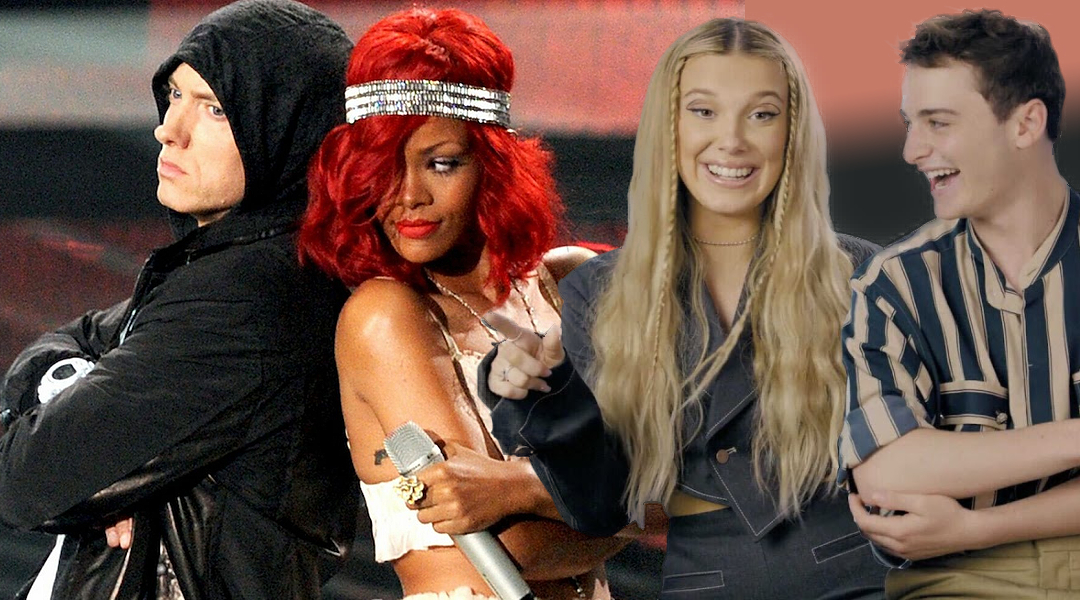 Millie Bobbie Brown and Noah Schnapp played Song Association with ELLE to celebrate the return of "Stranger Things" Season 4.
Some prompts left them speechless, some evoked memories that could not connect with a tune. But one of them, a Monster, brought to mind an unforgettable duo. Both young stars burst into a song, citing Rihanna's hook off the top of their heads.
"The Monster" is Eminem's fourth single from "The Marshall Mathers LP2" and his fourth collaboration with Rhi Rhi. Released in 2013, the song was certified 6 x Platinum in 2018. And evidently, it is still popular among youngsters.
Watch the video below: