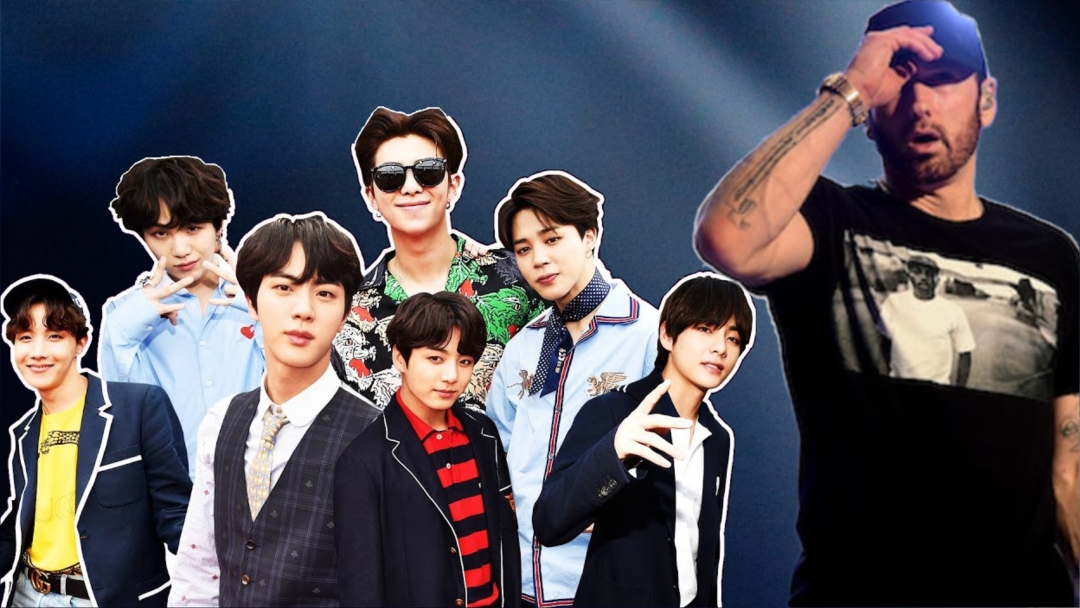 On November 9, Eminem charted on Spotify's Top Artists Global at No.6. He took this place from a K-pop supergroup without even making much effort.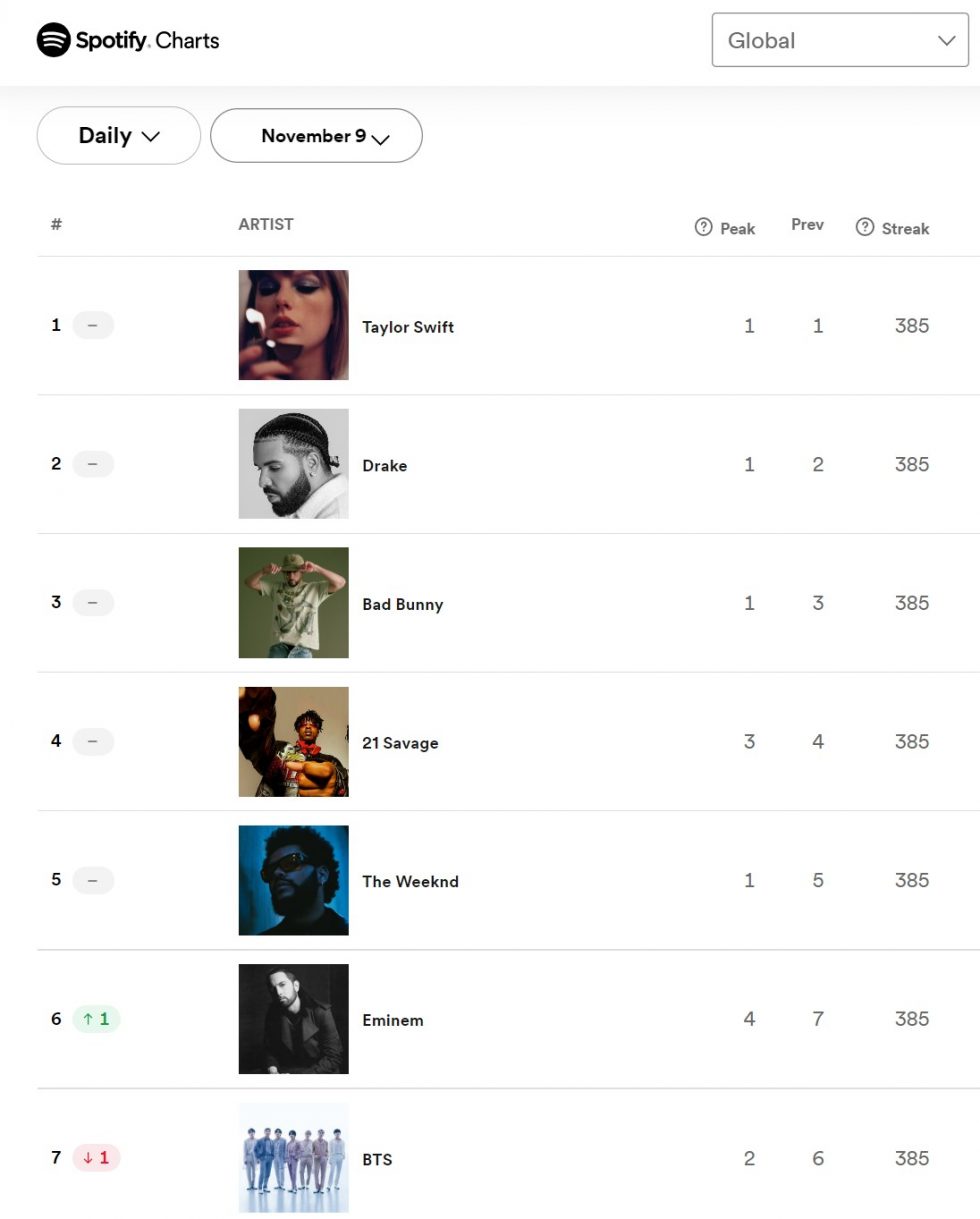 The day before, on November 8, BTS sat at No.6 with 20.5 million streams. Eminem, who bagged 20.2 million streams on that day, had to stay a step behind, at No.7.
It is a refreshing change of pace after several days Marshall spent at No.8 without moving in any direction. Most probably, this is an after-effect of his Hall of Fame induction, and hopefully, we'll see that trend bringing Eminem even higher.
Em is the only artist in the top 10 who didn't drop a new album in two years and still, his performance is immeasurably better than his haters want to believe.