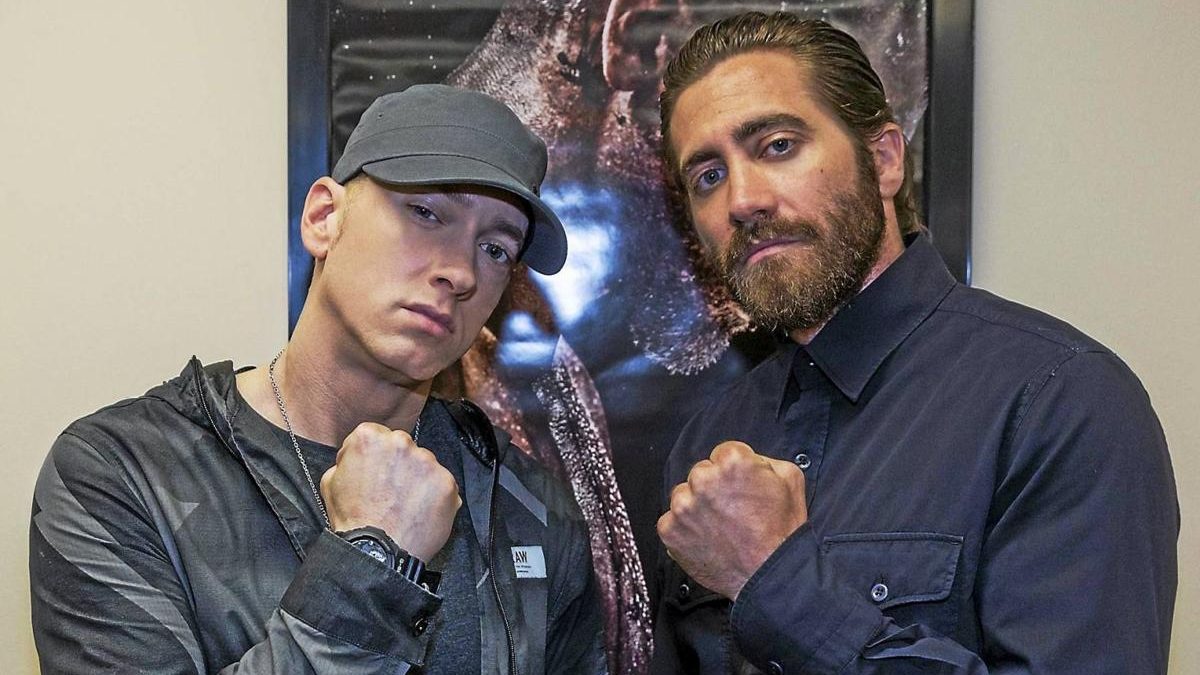 "Southpaw (Music from and Inspired By the Motion Picture)" was released on Shady Records on July 24, 2015.
The film starred Jake Gyllenhaal in a role that was originally written for Marshall. Eminem dropped out of the film when it was bought by MGM, eliminating a possibility of working with notorious Hollywood producer Henry Weinstein.
He, however, contributed three songs to the soundtrack and became an executive producer for the album.
This collection is dedicated to the memory of the film's composer James Horner who was killed in a plane crash just a month before the album release. The album was introduced by three singles: Eminem's "Phenomenal" and "Kings Never Die" feat. Gwen Stefani, and Slaughterhouse's "R.N.S.".
The week after the release the album debuted at No.5 on the Billboard 200.
Watch the video for one of the most memorable tracks off this album: