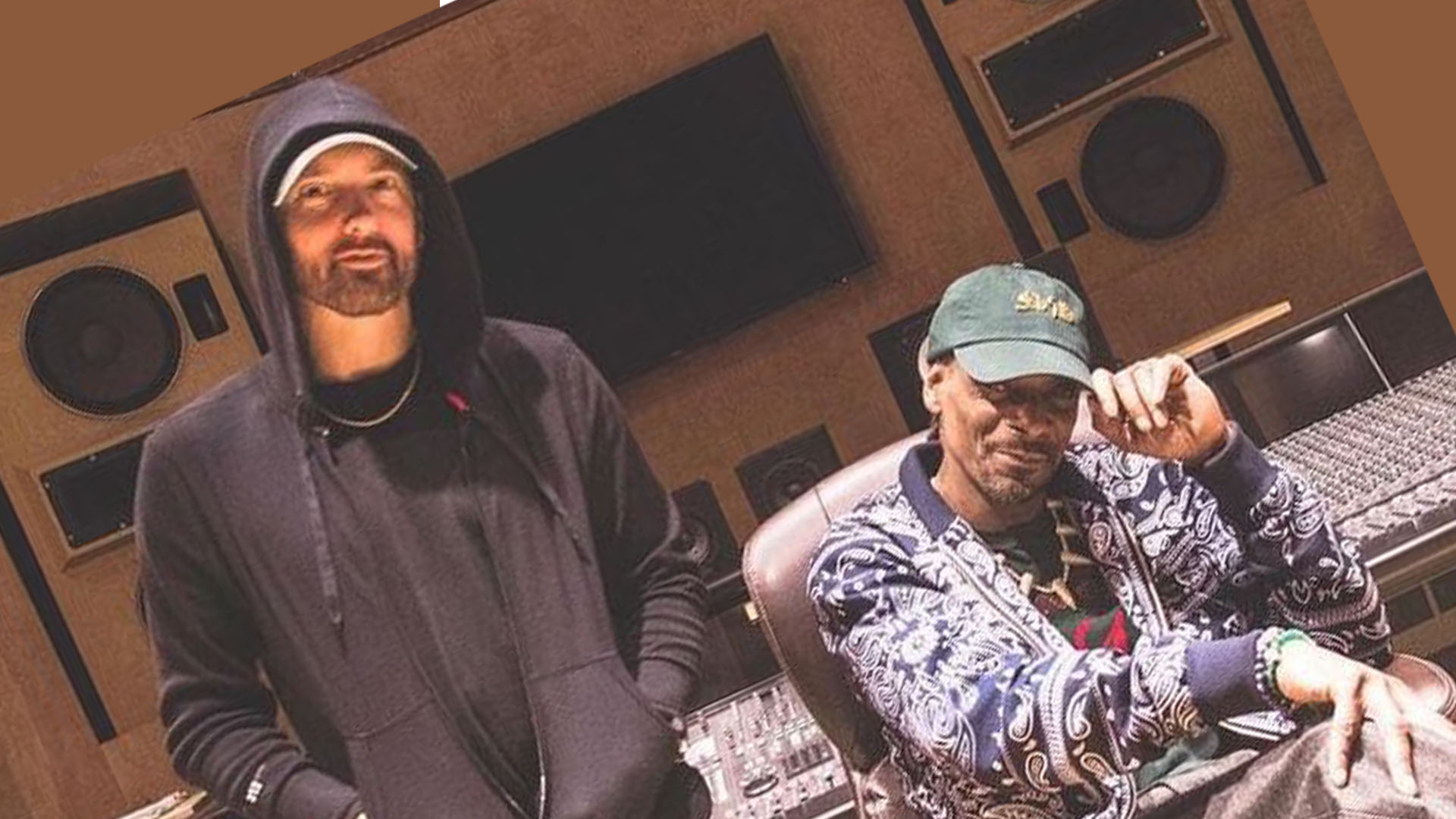 Snoop is taking over Shade 45 today, joining DJ WhooKid in the studio. The first revelation is in.
In the short video clip shared by DJ WhooKid, Snoop is talking about making his new project and casually mentions Marshall's involvement:
Everybody's solo song was the last verse of the song before that, except the one with me and Eminem. Because I felt it was a big reveal. When niggas hear that Eminem is on this motherfucker, that's just all another level.
And after that, you can hear them bumping a new tune in the studio. Just a short snippet, but it sets the fandom on fire.
Watch below:
MORE
Dr. Dre and Snoop Dogg Talk About Their Upcoming Super Bowl Halftime Show With Eminem
From Rap Lyric To Restaurant Business: Full Interview with Eminem & Paul Rosenberg (9/29/2021)