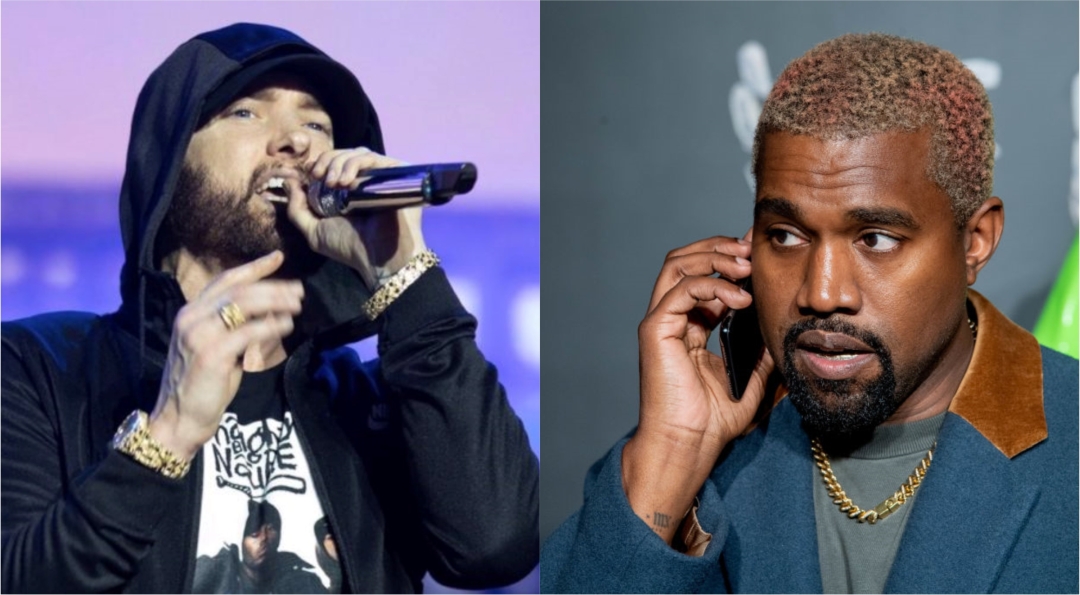 The streaming platform reminded Ye of his promise to drop a track with Em that he made last year.
Last September, Kanye was on his back then regular Twitter sprees when he posted a direct message to Marshall:
@Eminem THANK YOU FOR RAPPING ON THE DR DRE REMIX OF USE THIS GOSPEL I HAVW ALWAYS LOVED AND RESPECTED YOU AND IM HONORED TO HAVE YOU BLESS THIS SONG … ITS ALSO NORTH WEST'S FAVORITE KANYE WEST SONG OF ALL TIME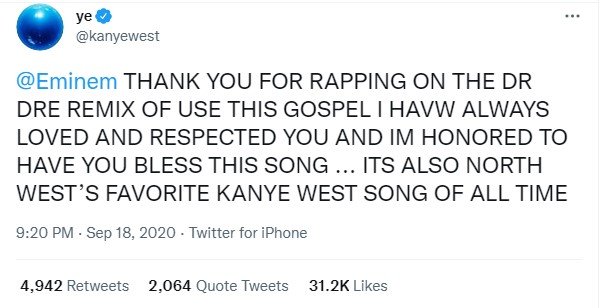 The news jolted the whole hip hop community, as it was a promise of the first ever collaboration between Eminem, Dr. Dre and Kanye. However, nothing has ever come out of it.
And now the streaming platform Tidal suddenly addressed the issue by nudging Ye with a reminder:
Hey @kanyewest, what's the ETA on this?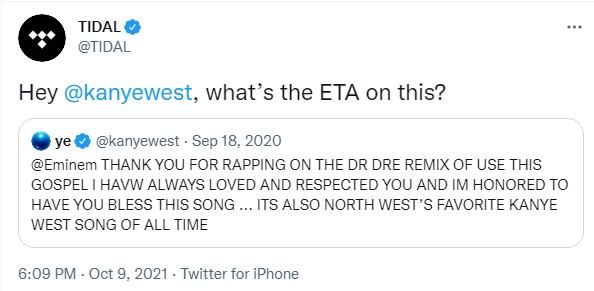 Make no mistake, this message from a business entity has very little to do with genuine curiosity. It looks much more like a beginning of a promo campaign.