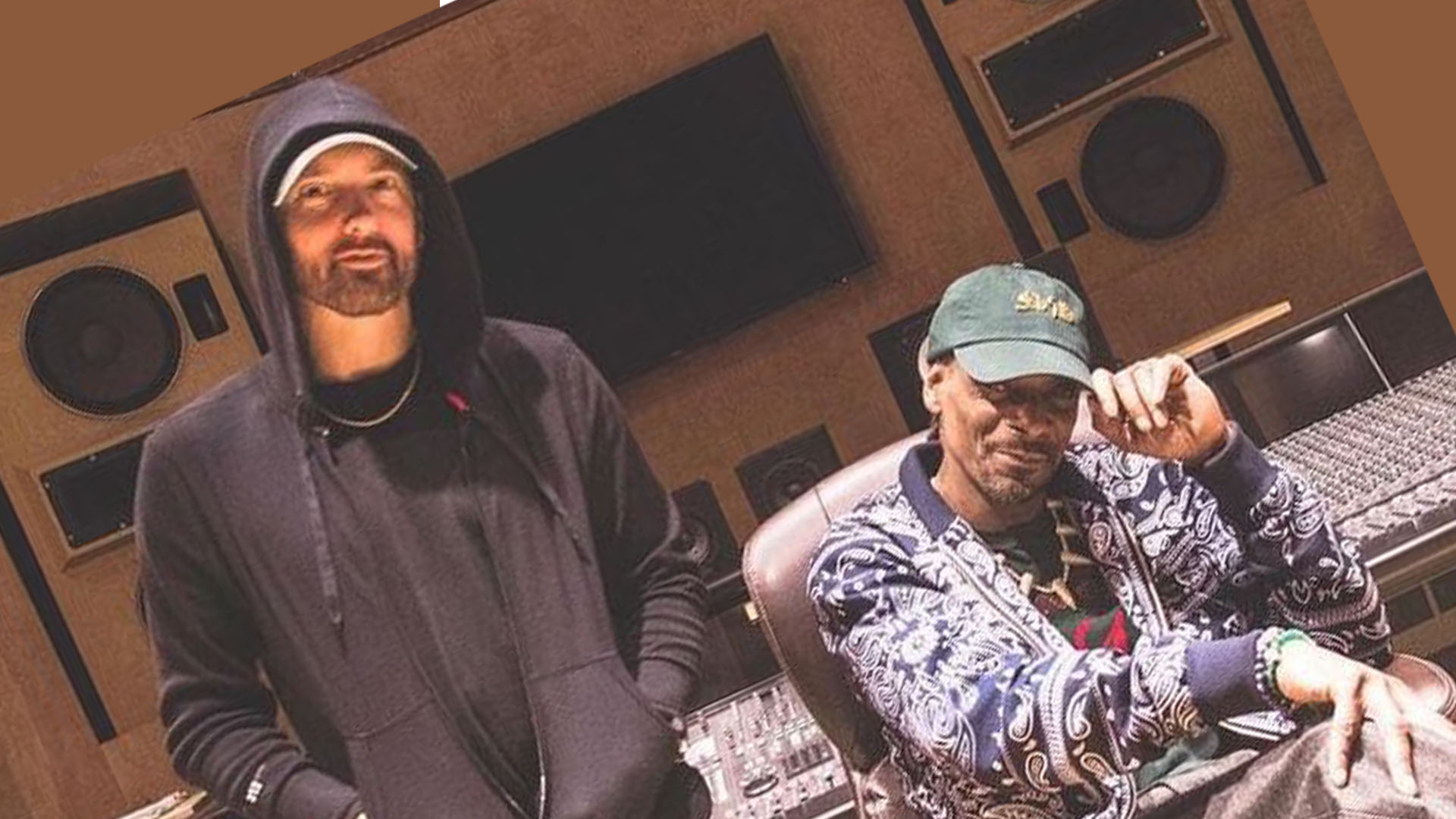 Snoop Dogg left a mysterious comment on the joint photo with Eminem, which he just shared on Instagram.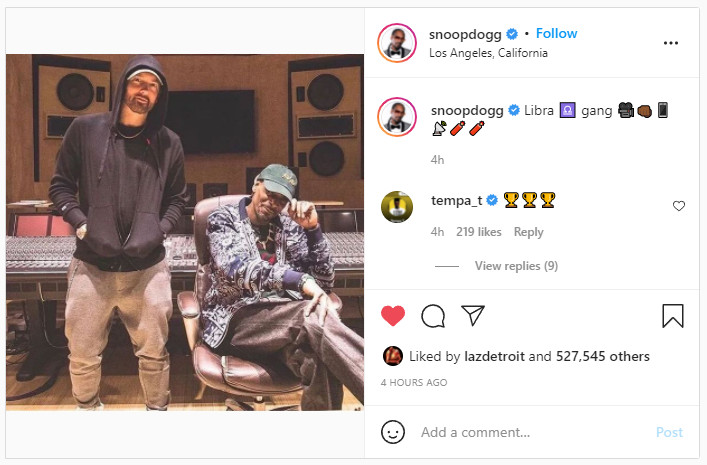 Director Jesse Welle reposted it with a camera emoji.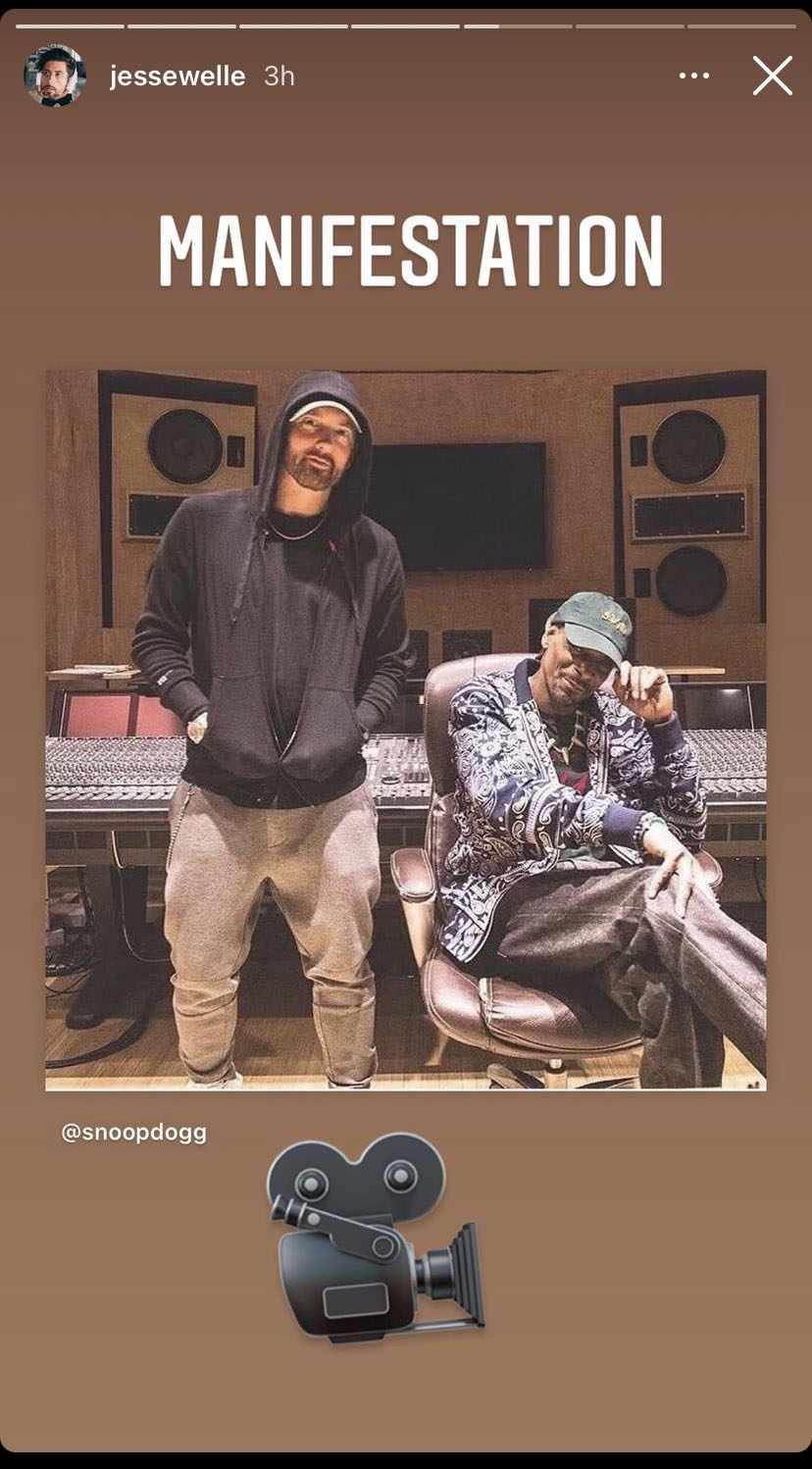 There are no official confirmations, but all hints point out one thing – Eminem is working with Snoop Dogg on a new track or music video.