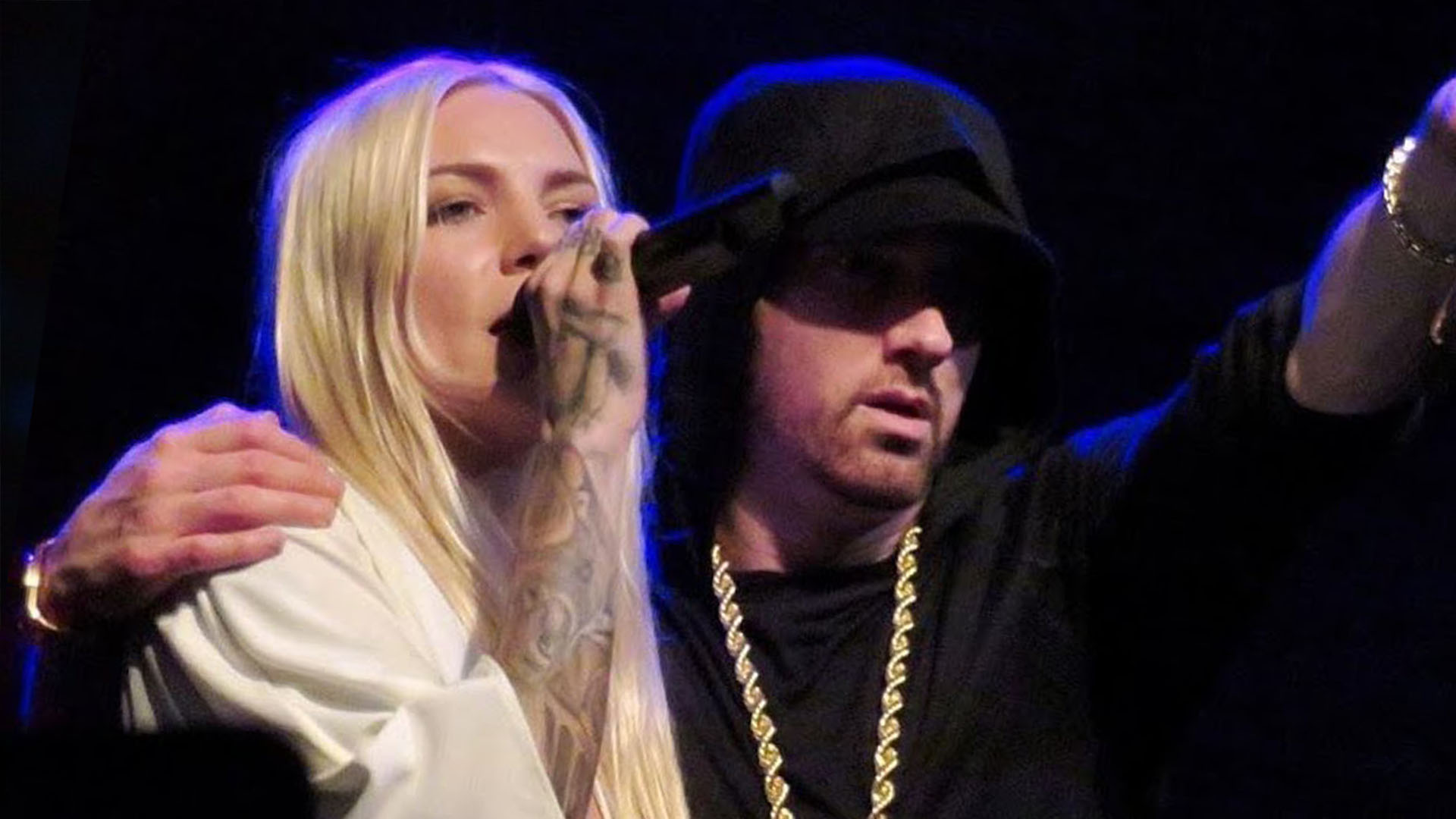 Skylar Grey is enjoying the success of her most recent single recorded with Eminem for the second Venom movie. But there is more to come.
Skylar talked about that and her vast experience as a songwriter with Shady 45's DJ Wonder. He specifically mentioned her branching out to producing and becoming the first woman to produce an Eminem record, so Skylar elaborated on how it happened:
With "Leaving Heaven", it started with a lyric concept. Actually, my fiance and I wrote it together, and he had this title, "Leaving Heaven". I thought it was super dope, so I turned it into a hook. And then I envisioned the production on it. You know, production is not my forte, but I've taught myself how to do it out of necessity. Because a lot of time, I get with producers, and I'm trying to tell them what I want, and it's not translating. So I just decided to learn how to do it myself. "Leaving Heaven", I just built that track out myself.
Meanwhile, Skylar is working on her new album. The first single off it, "Partly Cloudy (With a Chance of Tears)", is out now, but there is no set release date for the whole album yet. Skylar takes more time to put the project together. But even before the album, she is planning on releasing new singles and collaborations with other artists:
I'm hoping, early 2022. I'm gonna probably drop few more singles leading up to it. […] I definitely have some more collabs on the way, so keep an eye out for that. There is a hip hop one, two EDM tracks.
Watch the video below:
Full Interview: