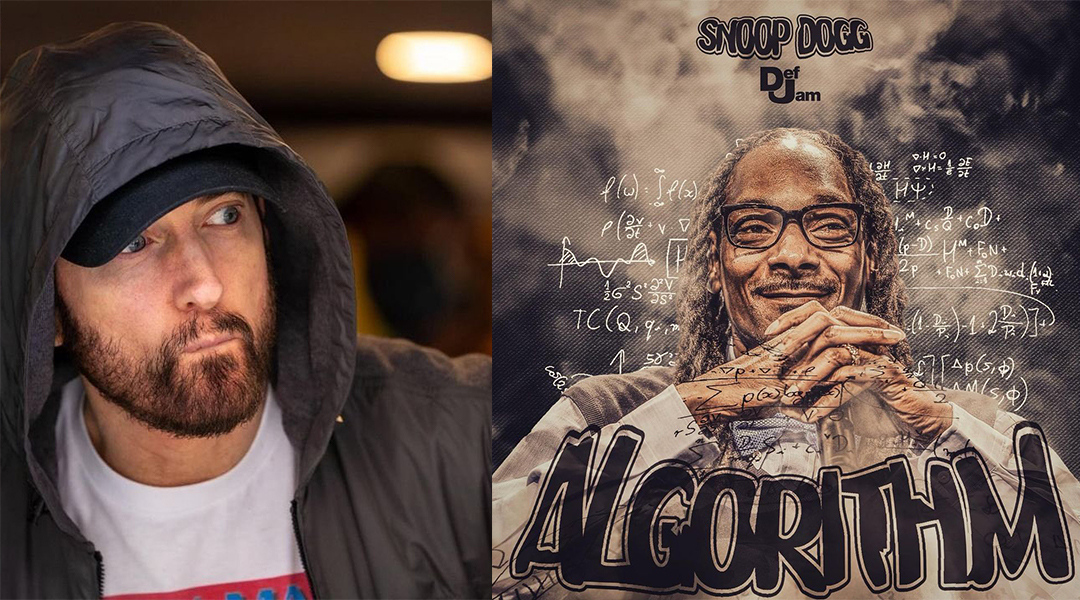 Snoop is dropping his 19th studio album in November and promises some big names on it. Just after he previewed a track with Em.
The new Def Jam boss posted an album cover on his Instagram account together with a release date, November 12. He spiced it with a stream of emojis that do not make much sense until we listen to the album.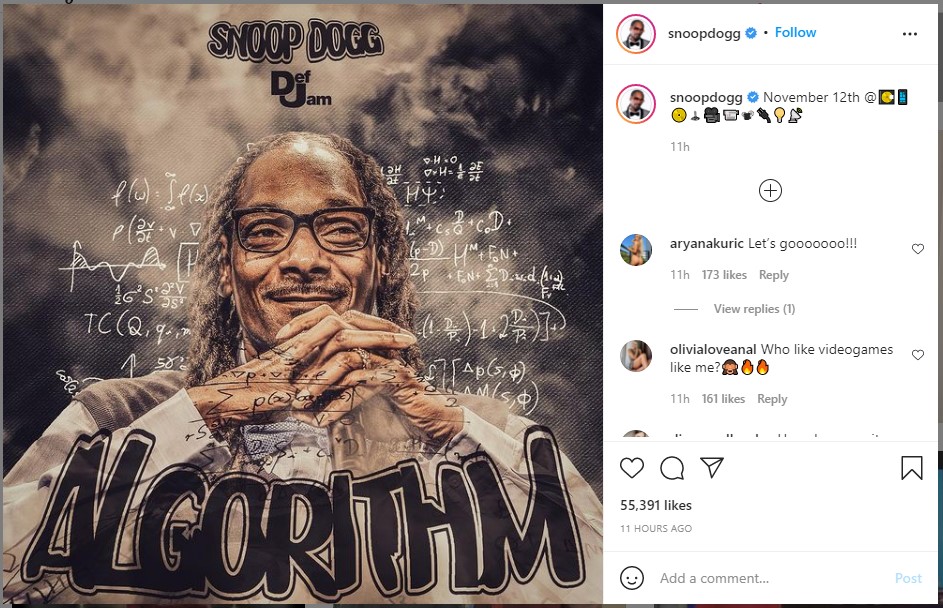 A little bit more info Snoop gave to Jimmy Fallon on his show when talking about taking over the legendary label:
We got an album coming out. It's called "Algorithm". It'll be out in November. And it's featuring a lot of big-name acts and some new ones. Yes, sir.
Now the short video posted by DJ WhooKid makes more sense. This is the project Snoop was talking about, with many features that he weaved into a narrative. And a big reveal of Eminem as a contributor: