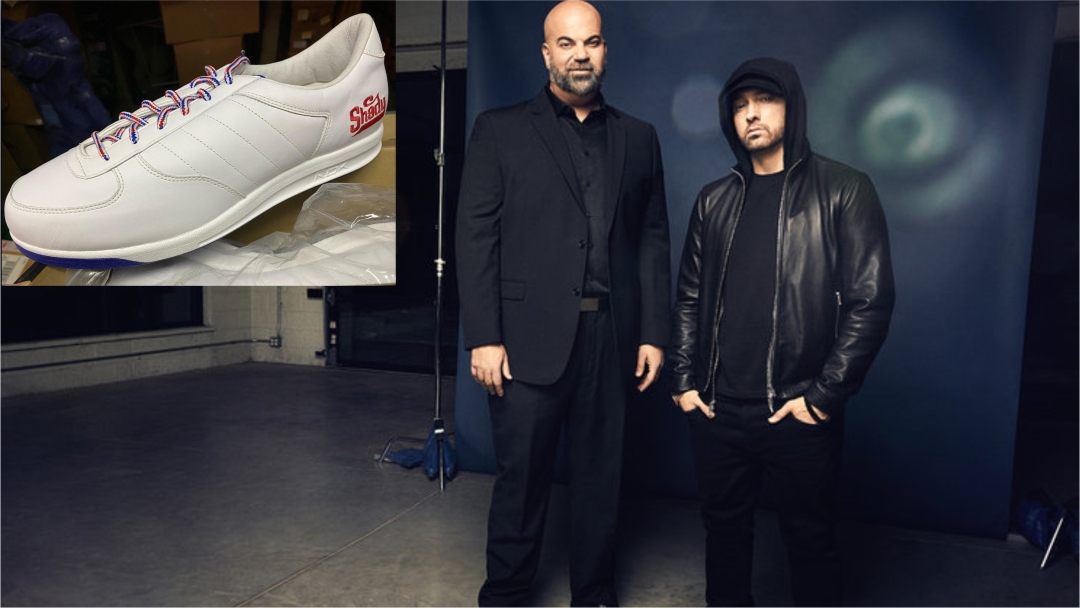 Sneakerheads are aware of the limited series of Shady Records branded Nike sneakers. Paul Rosenberg showed something very different and very rare.
Starting with 2003 Shady Burst, Eminem works in collaboration with Nike, releasing from time to time a limited series of personalised footwear, mostly for charity. For instance, his most recent Air Jordan 4 x Carhartt black sneakers with Jason Vorhees mask on one of the heel tabs that Eminem recently put on the auction sale to raise money for artists affected by the COVID-19 pandemic.
However, in Paul Rosenberg's deep vaults, something very different was hiding.
Eminem's manager posted a photo of a white shoe with a red Shady Records logo on the heel, just above Reebok's three-letter. To introduce a rare find, Paul captioned the photo with:
Had some time to rummage through a storage space over these non-office days and came across the S. Carter Shady Records @reebok kicks. Only a few were made, there's a couple other color-ways too. No I'm not selling them!