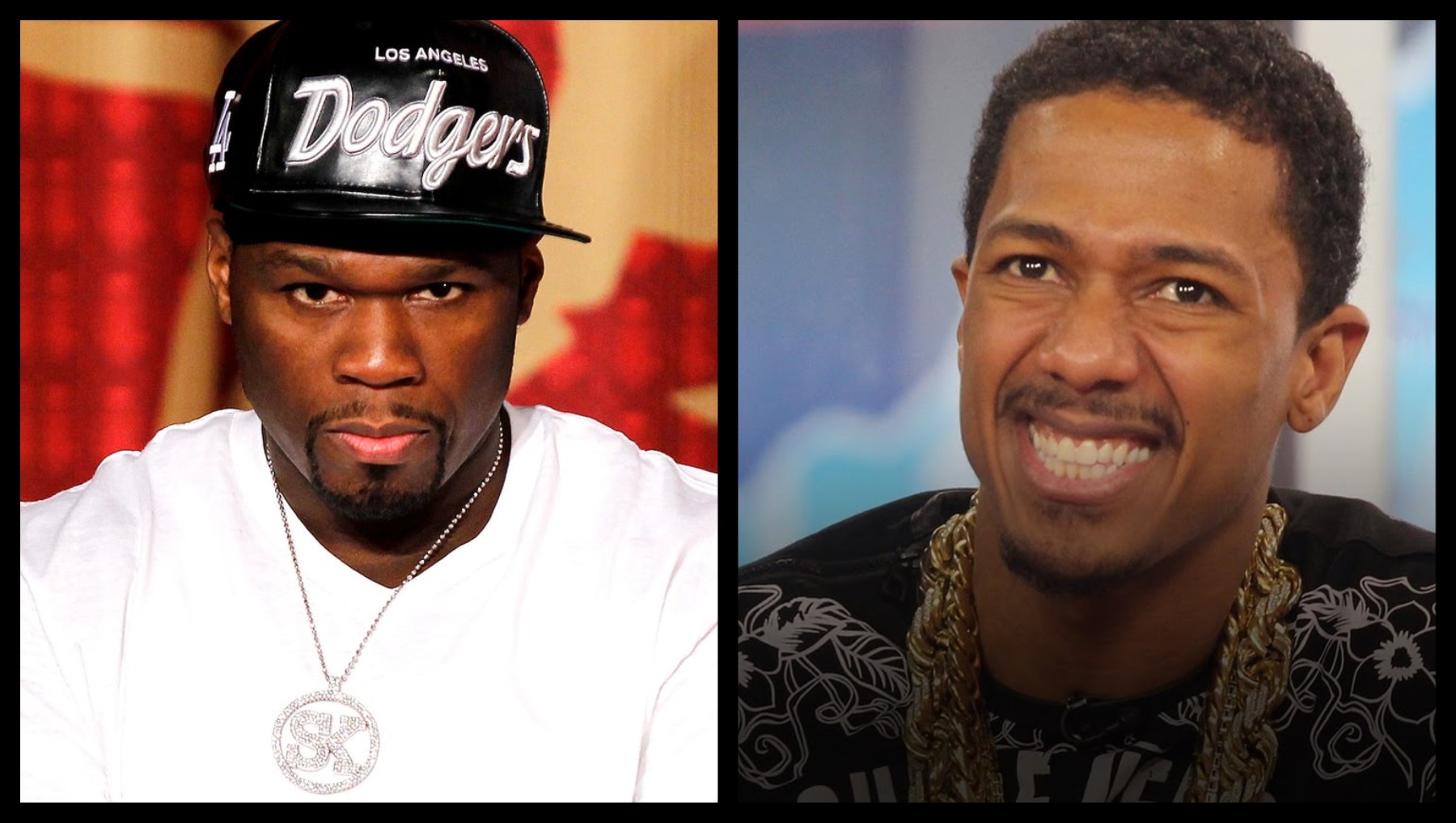 This time Nick Cannon challenges 50 Cent for a boxing match. There is no animosity here; he just recognises that Fifty can fight and suggests a charity event.
Nick Cannon presented his personal Top 5 rappers who can fight and started the list with 50 Cent:
I've heard the rumours of him knocking other rappers out when he first came out. We know he actually has a boxing career and when he was a younger tycoon in Queens. And we know he actually became a fight promoter. And his size shows it! And if you want to get in the ring — I'm ready! I'm just saying. For charity, for charity! 50 Cent, ladies and gentlemen! We know Fifty's got hands. Fifty ain't gonna be no easy win, he ain't no punk. We heard him, and Floyd actually went at it. And I think that's a mismatch. I think Fifty would knock the shit out of Floyd Mayweather.
Nick here references a recent exchange between Fifty and Floyd, when 50 Cent laughed off the suggestion of an interviewer to fight the boxing veteran. Fifty said that he would not be able to shrink down to Floyd's size. And Mayweather immediately declared that he was ready to fight the rapper regardless of his shape, weight or form. It certainly did not go any further than social media exchange. Will Fifty and Nick Cannon take things further this time?
Perhaps, Nick would have had more chances if he placed Fifty atop of his list, not his nemesis, The Game.
Here are the rappers who can fight, according to Nick Cannon:
1. The Game
2. Nipsey Hussle
3. Hitman Holla
4. T.I.
5. 50 Cent