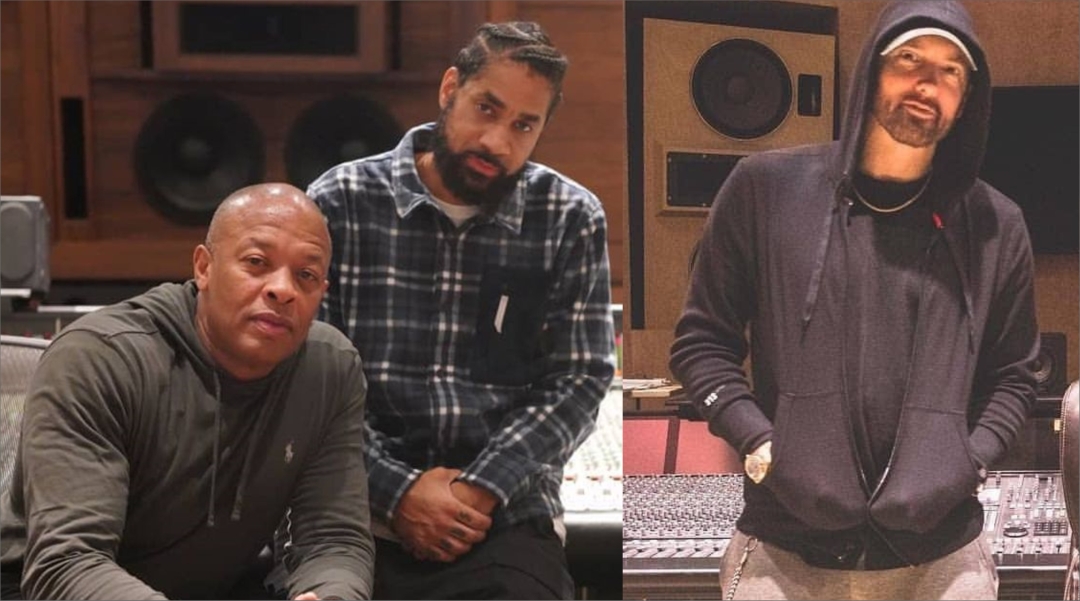 Dem Jointz was the most reliable source in the onslaught of leaks and hints that flooded the Internet on the eve of Eminem's latest surprise album release. Producer insists that he did that accidentally.
To recap, after the leaked cover-art picked the public interest, several producers who worked with Eminem posted a series of hints and when fans were on the edge with anticipation, Dem Jointz posted an array of the projects he worked on in 2020 – with a MTBMB deluxe cover among them:
It was the closest the fans could get to the official confirmation of all the rumours, and indeed, just a couple of days later, Eminem dropped "Music To Be Murdered By: Side B".
Was it a part of a well-thought-through plan, or did Dem Jointz take it upon himself to herald the upcoming Marshall's project? Neither, assures the producer from Compton in his interview with HipHopDX:
I didn't see it as a big deal. I saw the full tracklist and I was like, 'Oh shit. So this is the B side plus the existing track list from the original.' And when I looked online for it, that came up, the B side cover. And to me, it was just as plain as day. So as far as I'm concerned, it's already out. No one gave that to me — it was online.
So I was like, 'Oh shit. I guess the news is out then, right?' No, it's not. No one knew. But I didn't look for this. I didn't go hunting for this. This is right here, right in front of my face.
"I don't know if anyone necessarily had a problem with me to where I got in trouble," he adds. "I just think that it called for an explanation as to where I got it from. And I was just like, 'Yeah. Well, it was already out.'
Dem Jointz also states that it was not even that much consequences for him:
I mean … I wouldn't say I got in trouble, but I did have to explain myself.
Read the article in full on the magazine's website.