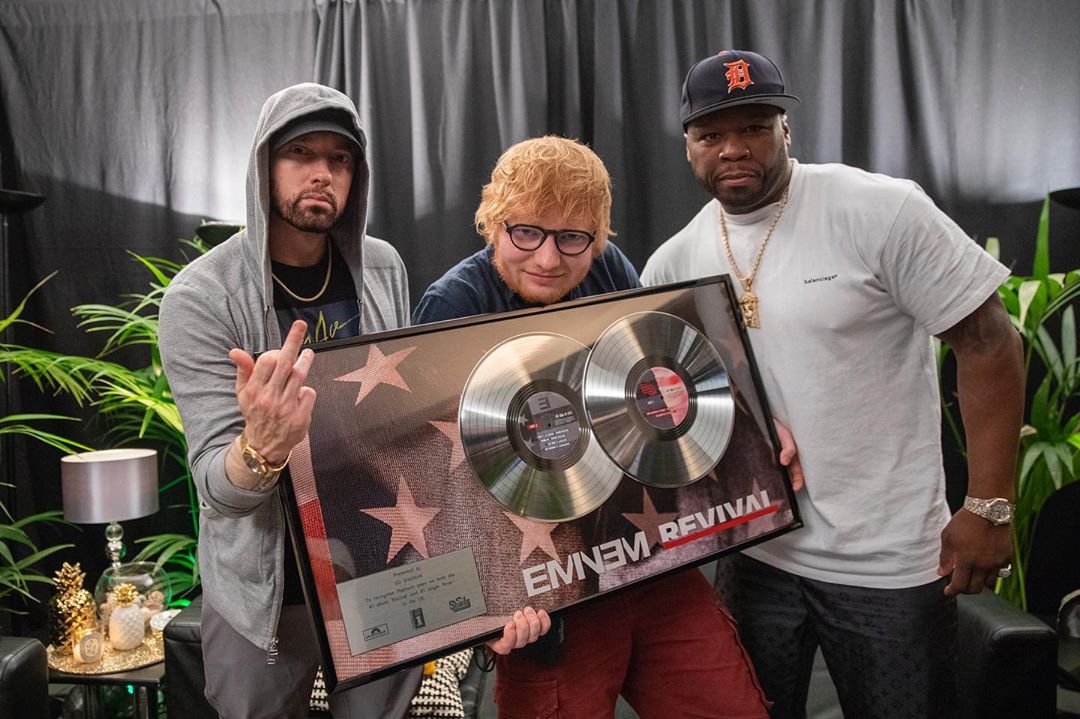 Ed Sheeran, Eminem & 50 Cent talk about their position in show business on new track "Remember The Name". Listen to a new official HQ track.
The new Ed Sheeran, 50Cent and Eminem "Remember the Name" track is already available worldwide on every platform (and lyric video on YouTube). Listen to it legally and for free!
And leave your opinion in the comments. Don't forget to repost it for friends!
They said time would tell, if I'd prevail
And all I did was, put nine-inch-nails
In my eyelids, now I'm seeing diamond sales
Like I'm in Zales
Without a doubt by any means if rap was skinny jeans
I couldn't do anything in em'
I'd be splitting seams of denim, when I'm spitting schemes

– Em