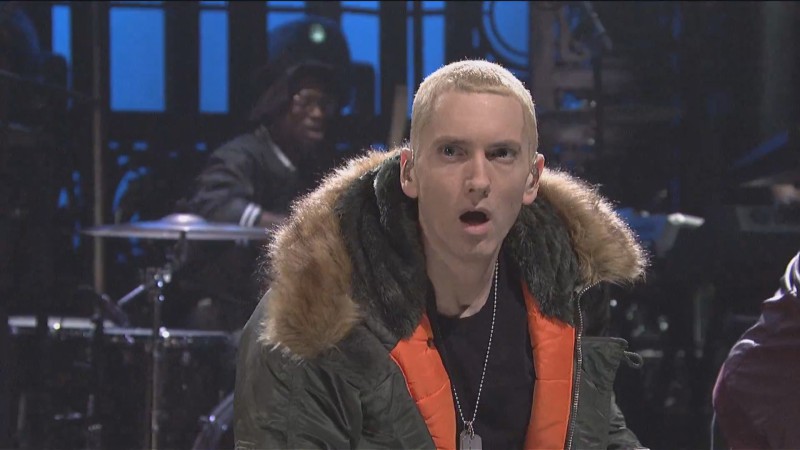 The Rolling Stone album chart welcomed three re-entries from Eminem in addition to "Music To Be Murdered By" that resides at No.27.
The Rolling Stone chart methodology differs from that of Billboard. Most strikingly, RS does not count radio plays and provides week sales numbers. The numbers show that Marshall's most recent album moved 16.000 units this week. This figure is based on 2,100 pure album sales, 5,300 song sales and 17.5 million streams.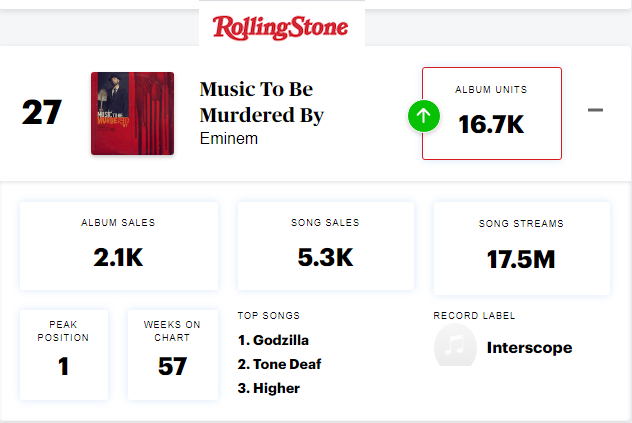 Three other albums marked as "new entry" are "Recovery" at No.179, "The Marshall Mathers LP" at No.192, and "The Eminem Show" at No.194.
Listen to "Music to Be Murdered By — Deluxe Edition" below: