Recently, an Eminem fan contacted us to share a story about UMG brand FameHouse shady business with Em's merchandise.
Fame House, a digital marketing company that UMG acquired in 2016, specialises in marketing campaigns, manages direct-to-fan campaigns, digital merchandising, digital operations for artists and their online shops.
Some months this fan ordered merch from Eminem's official e-shop. As it often happens, the order got lost. Having spent several months patiently waiting, she decided to contact the e-shop's customer support.
Weeks past in pointless correspondence with FameHouse employees, whose responses were not much different from what a marketing bot would send you. Finally, a FameHouse employee called Michael suggested she place the order again and sent her a link to a website that looked very much like Eminem's official e-shop. We have obtained screenshots of both the conversation and the website.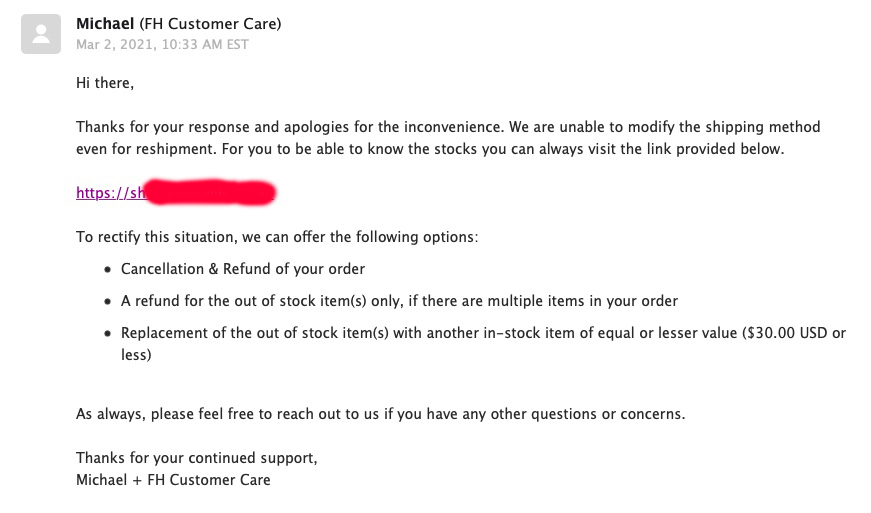 The product range on this website offers many merchandise items that used to be available via Eminem's official e-shop, including an extremely limited series. Meanwhile, the website has nothing to do with Universal Music Group and uses CMS that is not employed for UMG websites.
The fan tried to continue the correspondence and asked more questions about this unusual web-market; however, nobody from FameHouse responded.
The official merchandise is meant to connect fans with their favourite artists, provide them with the feeling of belonging through authentic experience and items and provide artists with financial support from selling their merch. The sketchy practice that this fan faced casts the shadow of a doubt on an artist reputation.
Hopefully, being exposed, this case will come to the attention of UMG employees who can set things straight.