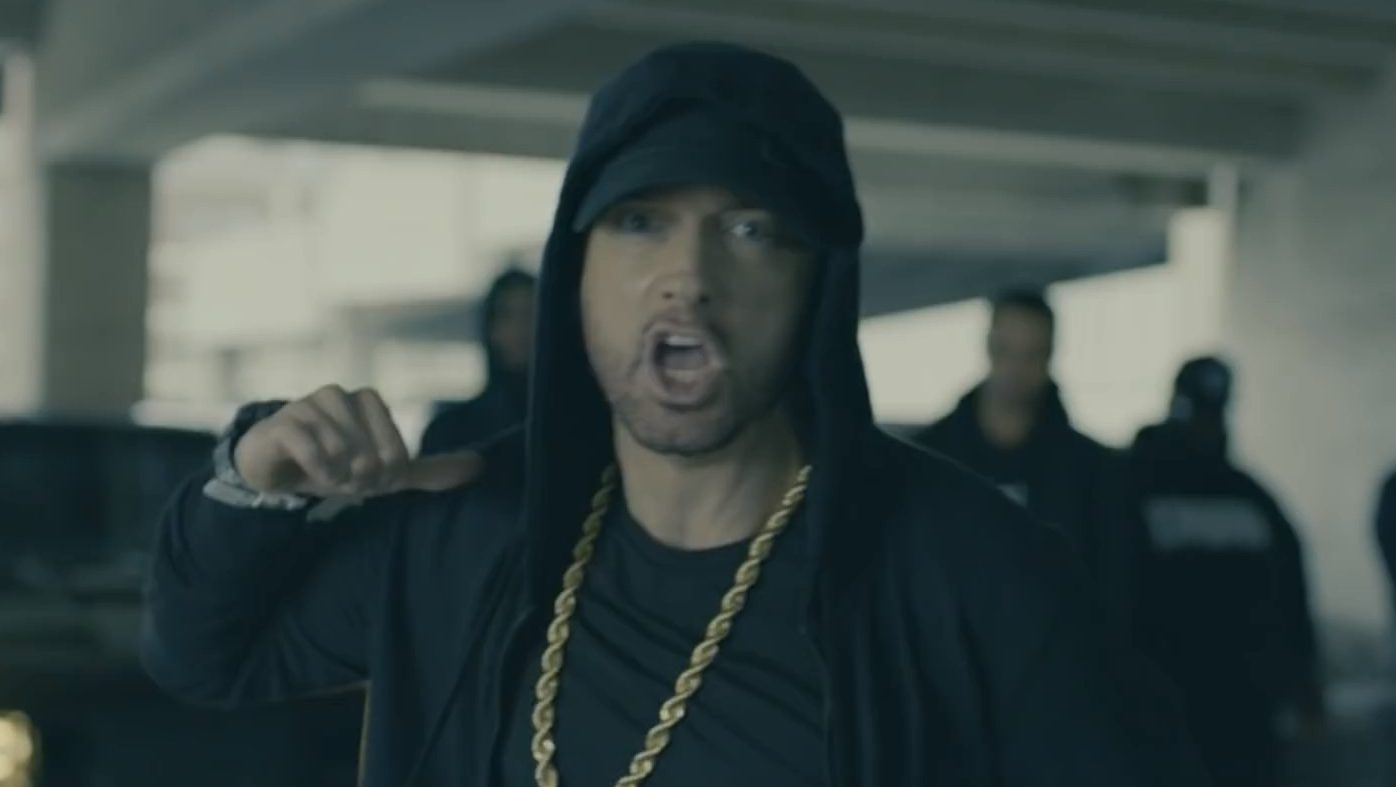 Marshall voiced his support for women's rights following the Supreme Court's recent controversial decision to overturn Roe v. Wade.
The decision encroaching on the reproductive rights of a significant chunk of the US population provoked a vocal response from many public figures, and Eminem did not stay silent either. His reaction was both personal and not polite. On his Twitter account, Em expressed his frustration and shared a link to a resource to support reproductive freedom in his native Michigan:
As a father it pisses me off that women have fewer rights 2day than just a few days ago… we r fuckin goin backwards. Here's how 2 help in MIchigan.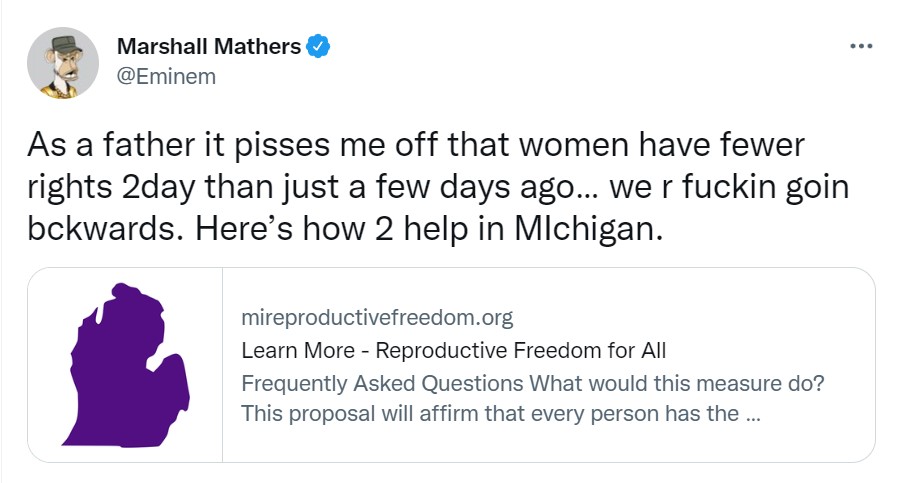 It's been a while since Eminem used his social media for anything but promoting projects he is involved in. But politics is always on Em's radar, as we know from his lyrics, and this case is the one that Marshall could not keep silent about.
Kendrick Lamar provided the same support right after performing the "Saviour" at the Glastonbury festival in the UK. The rapper said repeatedly: "Godspeed for women's rights. They judge you, they judge Christ."
Watch the video of this powerful moment.