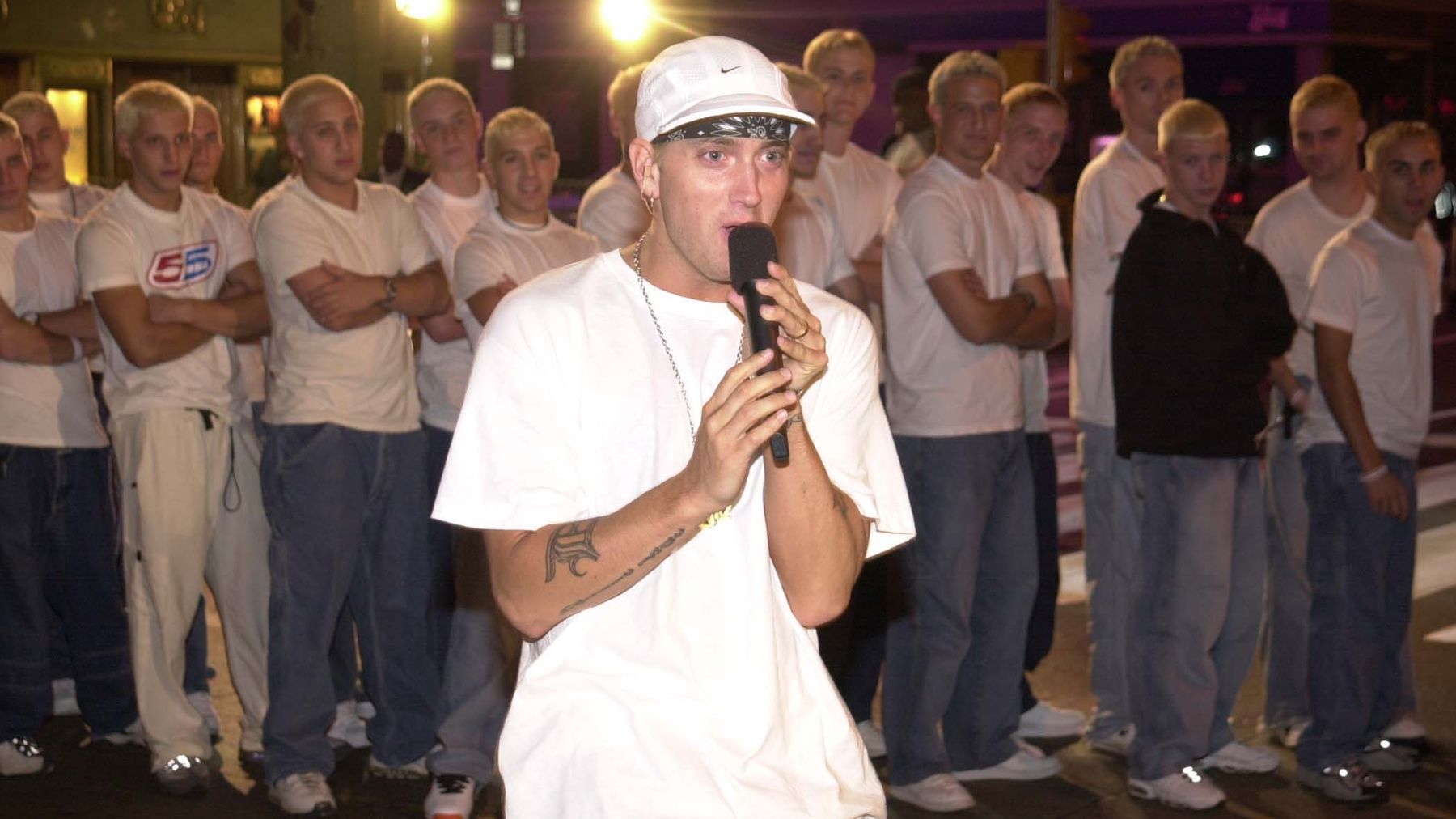 The lead single off "The Marshall Mathers LP" (2000) has reached a new significant streaming milestone on the platform.
"The Real Slim Shady" is Em's fourth song to surpass 1.5 billion Spotify streams. It also firmly remains in the Top 5 of his currently most streamed songs.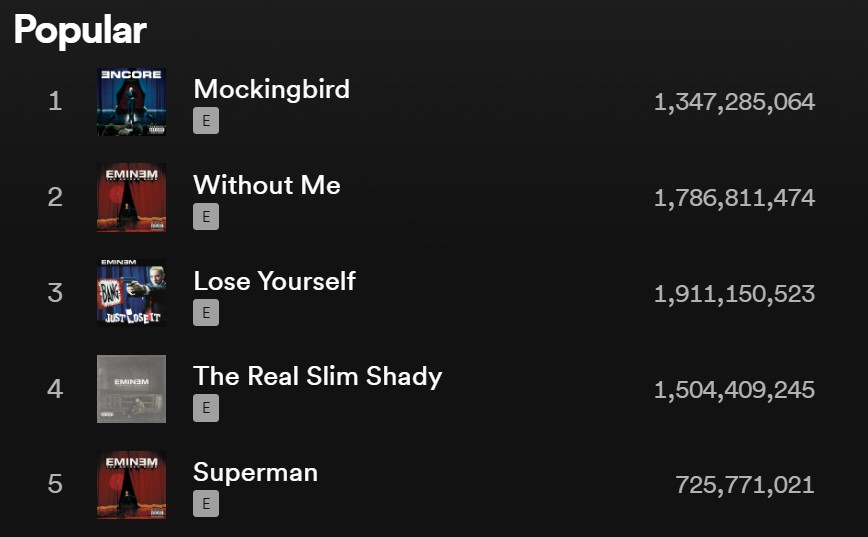 However, the situation might change soon. "The Real Slim Shady" earned its previous milestone of 1.4 billion streams in late June. Since then, the track has gained another 100 million. "Mockingbird", meanwhile, has gained around 140 million streams over the same period. With a trend like this, it is difficult to say if "The Real Slim Shady" will retain its position in Eminem's Top 5 or will give way to a hit that has been enjoying its delayed surge in popularity for over a year now.
Listen to Eminem — "The Real Slim Shady" below: