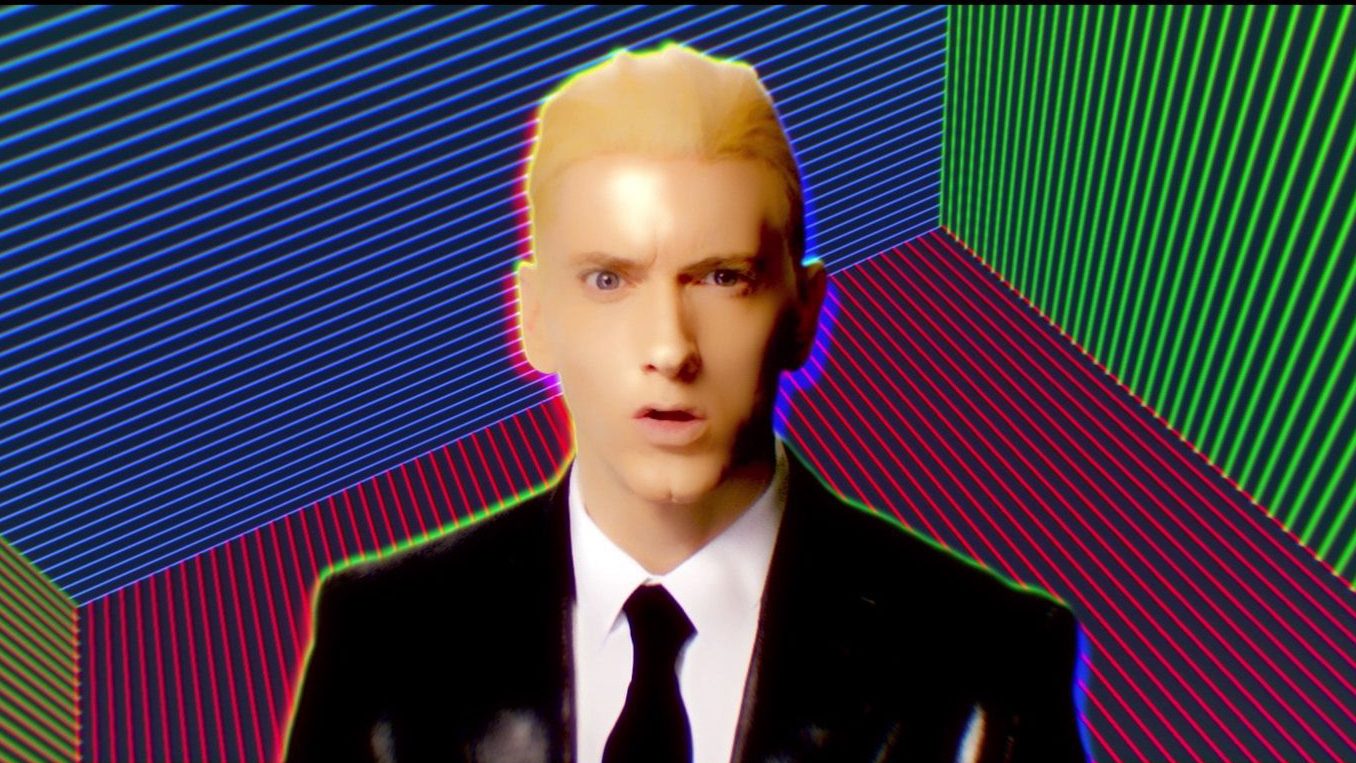 This banger from "The Marshall Mathers LP2" is Em's seventh track to reach the last mark before the one billion streams milestone.
Inspired by J.J. Fad's "Supersonic", "Rap God" remains one of Em's most technically complex songs. Marshall showcases the best of his abilities on it, from exquisite lyrics to flawless delivery to switching flows to a crushing speed that was marked by its own Guinness record.
On the supersonic verse Em breaths out 157 syllables in 16.29 seconds, which equals about 9.6 syllables per second. Eminem outrapped himself later on Nicki Minaj's 2018 track "Majesty" where he rapped 123 syllables in 12 seconds, .7 syllables faster than on here.
The RIAA certified "Rap God" 7xPlatinum in March 2022 for 7 million units sold in the US.
Listen to "Rap God" on the album below: