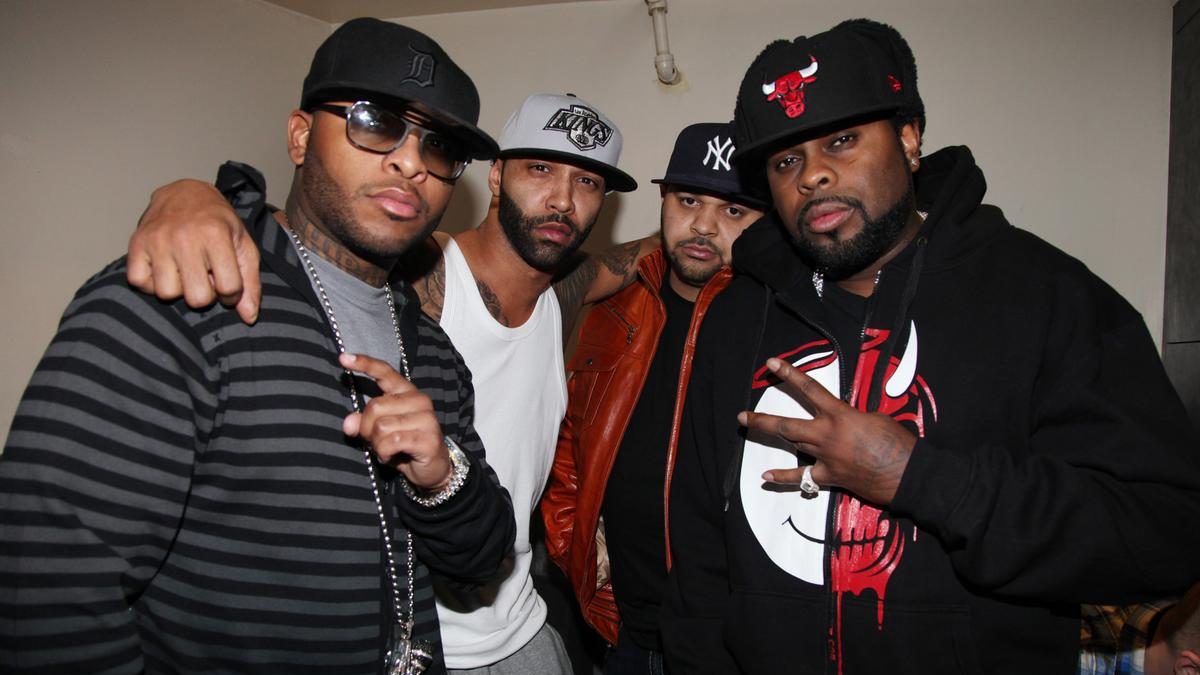 The other day, two of the Slaughterhouse MCs released a new single titled "Vacancy" and unloaded their thoughts and feelings about the supergroup and its time-out. But not all crew members feel the same way as these two.
When Slaughterhouse fans drew his attention to the new track, Royce had some words of choice to Crook and Joell. He was cross, to say the least:
Nobody informed us that the group was broken up.. We found out when you did. Maybe you should talk to the 2 niggas who took it upon themselves to set fire to sumn they only own 50% of…

He added later in another discussion:
This is the dumbest shit I've EVER seen a smart person do.. 2 smart people.. Together… United in stupidity..

Royce elaborated on the reason for his disapproval in his Instagram comment. His side of the story contradicts the one that Joell laid down in his verse:
Royce said he ain't doing it three men without Joe,
But Joe said he retired, so how the hell it was supposed to go?
So when a fan referred to these bars and asked why Royce would be disappointed if he opted out of the project, Nickle was in disbelieve:
Opted out of what? Joe said he would rap…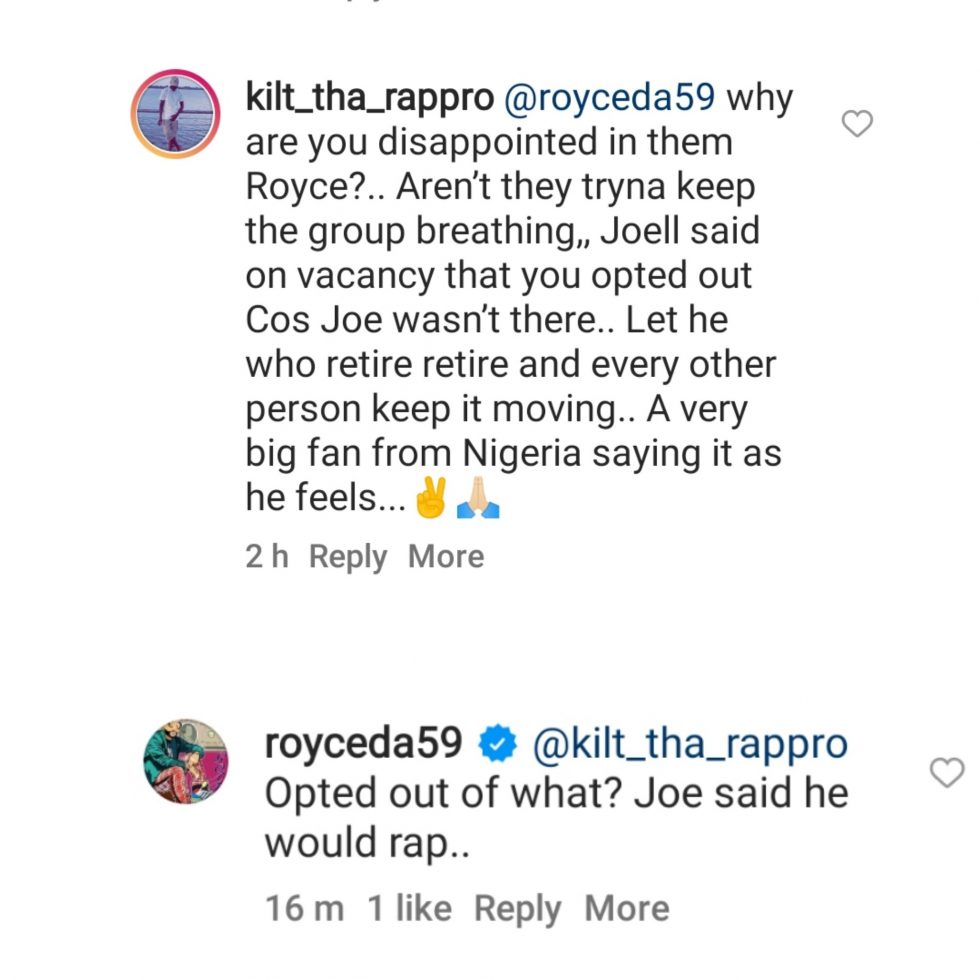 It looks like instead of being a gift to the dedicated Slaughterhouse fans, this new project might bring up more tension and hard feelings. It is unlikely that any of the rappers involved had any ill intentions, so let's hope they will work it out as soon as possible.