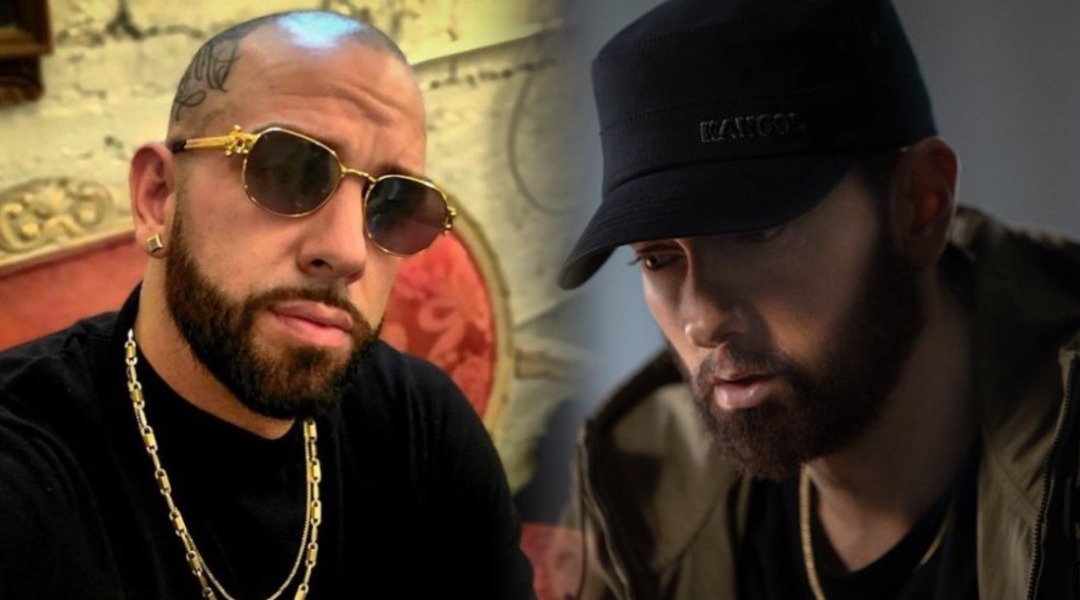 Pat Stay, an acclaimed Canadian battle rapper was stabbed to death a few days after releasing The Game diss track.
He died at the age of 36 after being fatally stabbed in the early morning hours near the waterfront in Halifax, Nova Scotia. Local police are yet to confirm it, but Pat's brother has shared sad news already in a statement.
While Pat Stay's most recent viral track was a response to The Game and his Eminem diss, Pat's place in the battle rap pantheon is well earned without it.
As a battle rapper, he was not only fast, inventive and good with punchlines, he was absolutely vicious and showed no mercy to his opponents. He is the only KOTD Champion to defend the title 3 times against Dizaster, Daylyt and Charron. Pat Stay was also cast for "Bodied", a battle-rap comedy co-produced by Eminem. Lately, the Canadian star worked on his full-length album.
The industry is shocked by this tragedy, and tributes are pouring, starting from Eminem, who posted on his Twitter account:
hiphop lost one of the best battlers of all time … RIP @patstay .. KINGS NEVER DIE‼️
hiphop lost one of the best battlers of all time … RIP @patstay .. KINGS NEVER DIE‼️

— Marshall Mathers (@Eminem) September 5, 2022
The Alchemist wrote:
"I can moonwalk with steel toe boots on" Rest in peace Pat Stay. Battle Rap icon and king. If u know me u know i always thought he was the best. I'm hurt.

— Alchemist Type Beat (@Alchemist) September 4, 2022
KXNG Crooked left a voice message to share his grief:
Long live Pat Stay pic.twitter.com/jpMENkRbJY

— Dominick (@CrookedIntriago) September 4, 2022
Royce da 5'9 shares he sentiment of his former Slaughterhouse mate:
R.I.P. @patstay … He was a GREAT man…

— Nickle (@Royceda59) September 5, 2022
There are multiple tributes from outside of the Shady camp and outside of the US battle scene even.
RIP PAT STAY, Praying For The Battle Rap Community 🙏🏽

— NLE Choppa (@Nlechoppa1) September 4, 2022
That Pat Stay news is horrible. Rest In Peace. He was dope. Stand up dude.

— Statik Selektah (@StatikSelekt) September 4, 2022
R.I.P. to the legend @patstay Thank you for everything. One of the few battlers that always reached out to check on me. Wish we did more with our time.

— the JUSTIN project coming soon! (@MATHHOFFA) September 4, 2022
I just heard the shocking news about Pat Stay, Rest In Peace to a hilarious smart confident really great battle MC/monster also a very cool person and a family man. My condolences to his loved ones. 💔

— R.A. the Rugged Man (@RAtheRuggedMan) September 4, 2022
Real sad to hear about Pat Stay..

— Ransom (@RansomPLS) September 4, 2022
The Game DISS – Pat Stay feat. Kaleb Simmonds – Warm Up