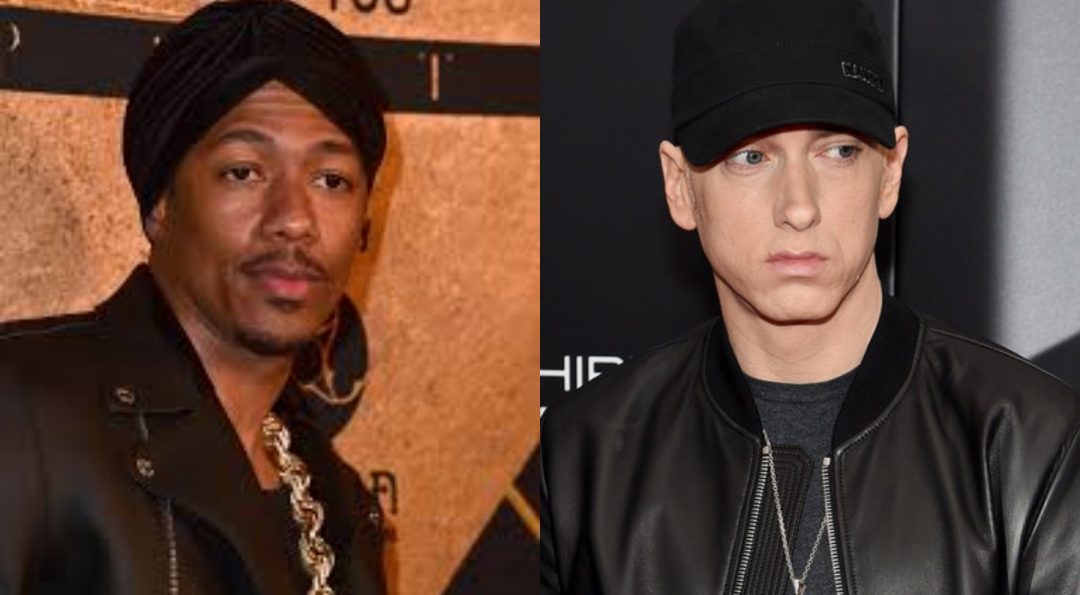 Nick Cannon makes fun of his attempts to shot at Eminem while ranking best diss tracks in hip hop history.
The TV personality went at Eminem full speed in late 2019, allegedly defending his ex-wife honour but, in fact, just gaining attention by being mentioned alongside Marshall for the duration of his so-called beef. It all dwindled over time because Eminem did not dignify Cannon's efforts with a proper answer.
Almost a year later, Royce da 5'9 performed some magic of reasoning and diplomacy and made it go away, even to the extent that Nick Cannon publicly paid respect to Em in one of his videos and called him a No. 1 flow king.
Recently, Cannon touched on this subject again but it a very light manner, just poking fun at this one-sided misadventure of his. He chose to open his top 5 best diss tracks segment with this:
We gonna start this thing off right. The number five diss track is ME vs EMINEM!!! No, I'm joking, I'm joking. Even though it was just hip hop culture going on.
Cannon then switched to a serious mode and whipped out a solid top 5:
1. Tupac "Hit 'Em Up"
2. Drake "Back to Back"
3. Jay-Z "Takeover"
4. Ice Cube "No Vaseline"
5. Dr. Dre feat. Snoop Dogg "Dre Day"
All are valid options, but why there is not one Eminem's diss? "Killshot" made history by being the biggest hip hop video debut on YouTube, even not being a video. Not even mentioning its impact. Rarely diss tracks could really affect anything but the emotional state of their targets. "Killshot", however, made its target switch genres leaving the hip hop game for good.
Watch Nic Cannon ranking top 5 diss tracks: