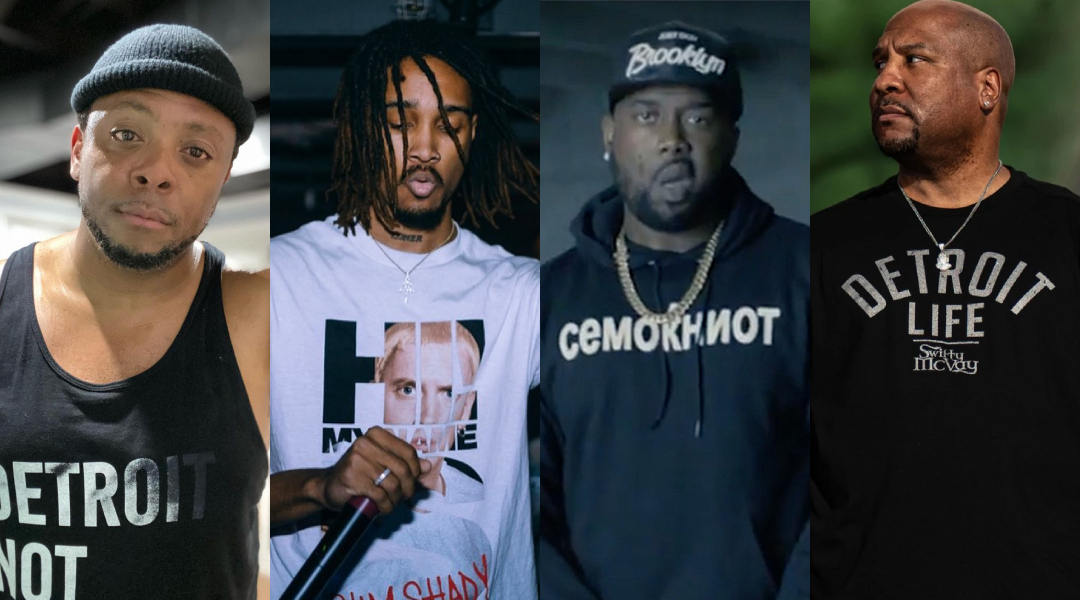 Swifty McVay, Mr. Porter, Conway the Machine, and Nasaan all dropped new music recently.
Mr. Porter has been especially productive having released overall four new tracks this year so far.
To his first release of the year "Let U Go", Denaun has added "Not Again", "I Am Leaving" and "Me vs You", all bearing his soulful sound and deep lyrics inspired by the journey of healing and growth:
D12's Swifty McVay released "Detroit Life 2", a sequel to his recent album. The project features prominent Detroit artists on the mic alongside the D12 veteran. The last track even sees his band-mate Kuniva hopping on the Detroit Life Cypher.
New Nasaan's track "D.I.E" touches on the topic that is connected to his father's untimely death. Nasaan carries this feeling of mortality through all his art, even, or maybe especially, when chasing success.
And finally, Conway the Machine recorded a monumental freestyle over Kanye West's "Jail" instrumentals. In a short clip that made its way to the Internet, Conway admits that his derogative remarks about Eminem fans during his interview with VladTV made him feel bad:
Would you love me if you knew the old me?
Before the bag, before the rollie
Before I signed a deal with Shady with the rollie
Speaking of Shady, man, after my interview I did with Vlad I felt awful
But I learned you gotta watch what you say in interviews, it could cost you.
Conway also addresses his relationship with Em. He confirms that he feels more affinity with Kanye, but feels grateful for everything Marshall did to help him:
One could say my relationship better with Ye than with Marshall
But I still ain't nothing bad to ever say about Marshall
Just keeping it funky, I'm thankful for Marshall.