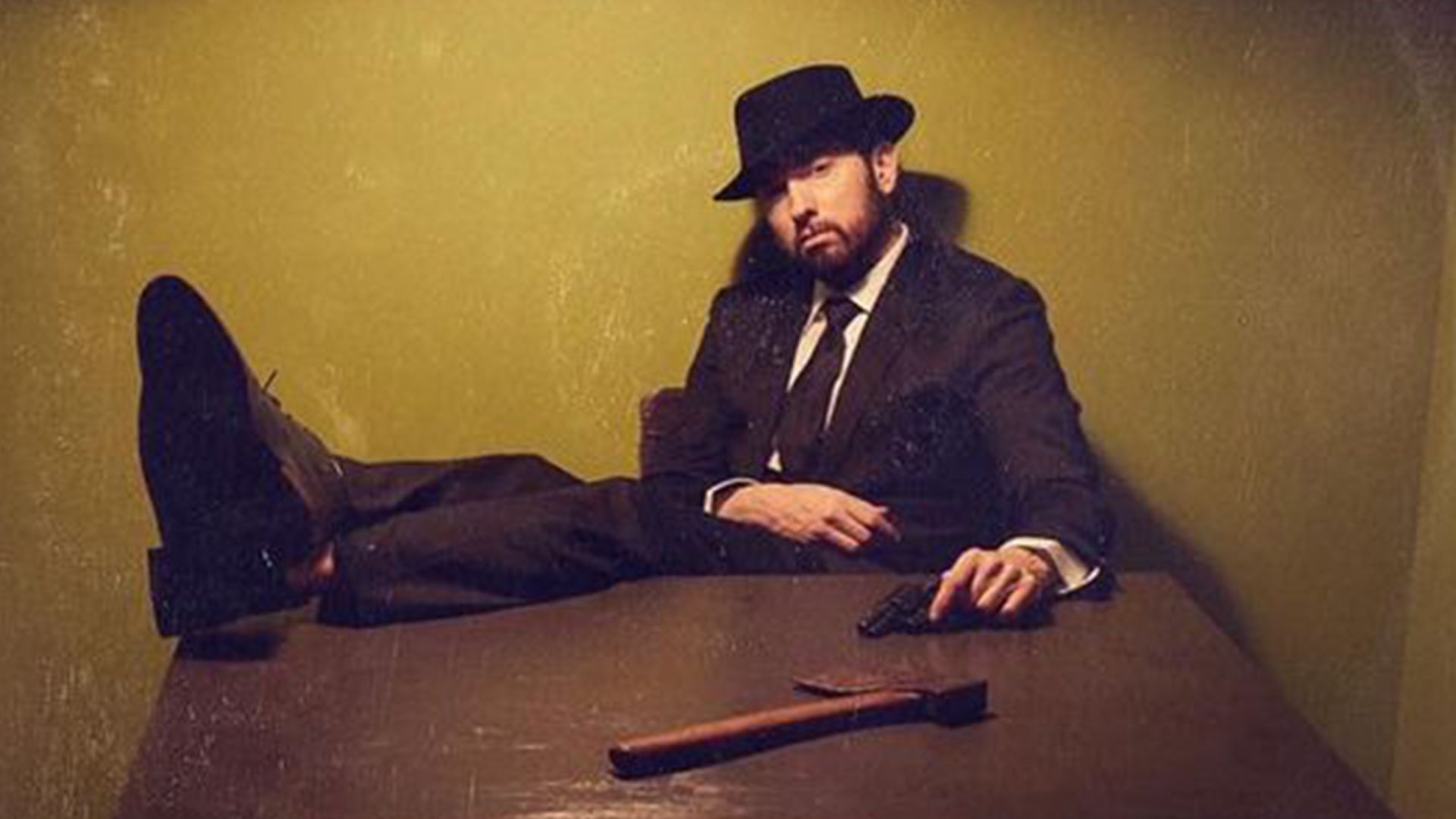 It's been quite lively in Eminem fandom recently. Having been exposed to the series of leaks and hints at new Eminem's project, the fans are all riled up in anticipation. The suspense can only be compared to the build-up to "Revival" in 2017.
The last straw that made the fans flip was the leaked photo of Eminem with a crow on his shoulder from an MTBMB photo shoot.
The Shady gang does not provide any official comments. Some media try to contact Em's management, like XXL did (however, what can they expect with that attitude of theirs?). Still, Eminem's new album remains an enigma wrapped in a mystery.
ePro team consulted our contacts in Universal and Interscope in different countries, and all of them responded in unison: "We have no information on Eminem whatsoever at the moment and this is weird".
This response might indicate either that the label does not do anything connected to Eminem, or that Eminem is indeed getting his next album (or MTBMB deluxe edition with a B-side disc) ready and just does not bother with letting anyone on it. He might simply present it next Friday as a matter of fact.
The same way he did last time with "Music To Be Murdered By". Our sources at Universal told us that the staff learned about the upcoming release the night before, literally 10-12 hours in advance. The next morning Em dropped this bomb, and the whole Universal office in LA went nuts. The only person who looked high strung the day before was their boss, who in hindsight seemed to anticipate the absolute clusterfuck that was coming their way. Perhaps, there is a particular tight circle of high ranked UM employees who are allowed on the secret information about Eminem that simply does not reach staffers. Eventually, there are certain procedures that even Eminem cannot forgo when releasing an album; he needs the label to be involved to a degree.
The hypothesis about MTBMB Deluxe Edition seems plausible. Marshall himself mentioned in the interview with KXNG Crooked that he had more songs written for this Hitchcock-inspired album, songs that were not possible to release because his team run out of time trying to clear the samples ("There was actually some stuff that didn't make it on there that I was trying to get on there, but we couldn't really work it out with the sample claim".)
We also know that Eminem, who spends most of his time working in the studio anyway, was even more focused during the quarantine. He cooked up something new during this time for sure. We can only wait. We can smell the same electricity in the air that charged the unique atmosphere before the "Revival" release, it's magical. To feel this magic, watch the video below: