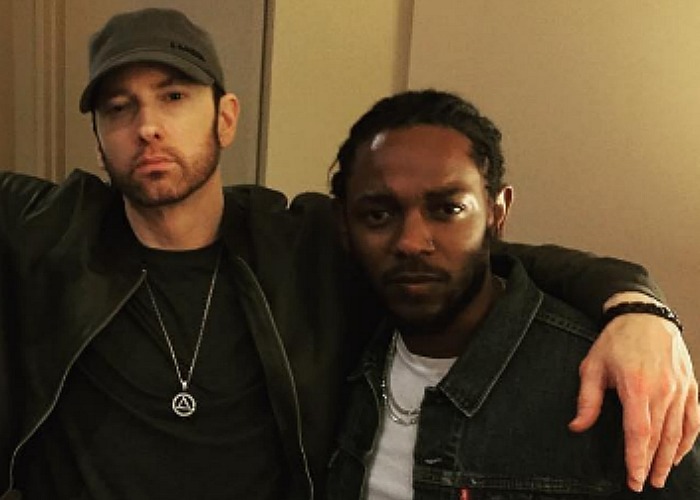 Kendrick never makes a secret that he's looked up to Eminem since the beginning of his career. You can find evidence of this influence on Kendrick's most recent album, "Mr. Morale & The Big Steppers".
Many Eminem fans noticed a familiar vibe in a song titled "We Cry Together". The track is built as a dialogue or even a heated dispute between male and female protagonists. It goes from bad to ugly in a span of 5 minutes, convincingly performed by Kendrick and Taylour Paige. For the later its is a debut that certainly will not go unnoticed.
It didn't take long for hip hop fans to realise how similar the narrative of a song is to Em's "Kim". Close contenders are also "Guilty Conscience" and "Nice Guy". The similarities are not just in the structure but the intensity of their feelings and delivery.
However, it's not just fans who see the connection between the two artists here. For instance, songwriter, producer, and artist manager DDot Omen who has worked with A$AP Rocky, Odd Future and more, is of a similar opinion. Excited about Kendrick's new album, he wrote a lot about it on his Twitter while giving a spin to a long-anticipated project. His opinion is decisive:
Say what you want but Kendrick influenced by Eminem on "We Cry Together" #MrMorale

Do you see the connection here?