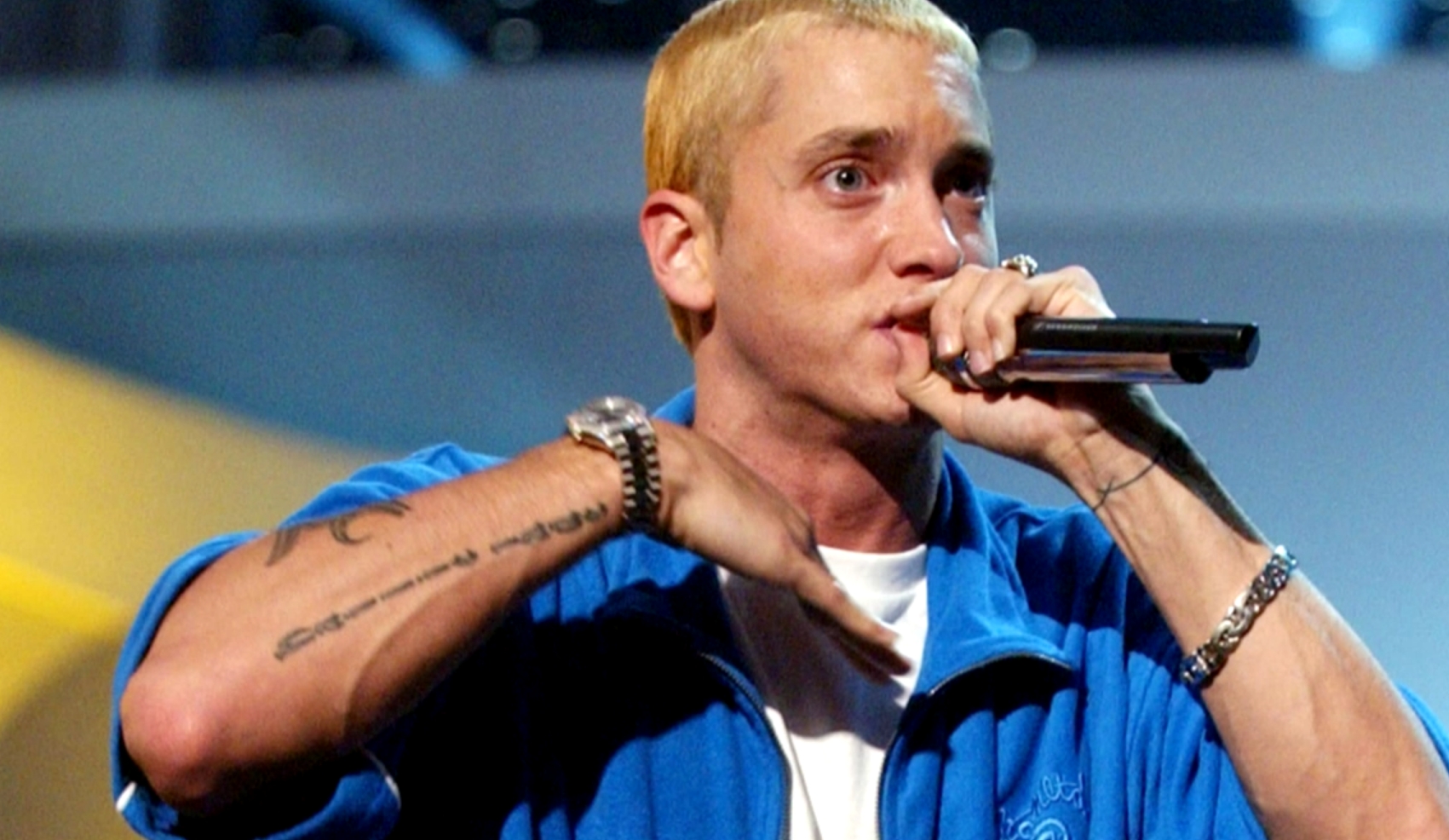 Eminem's classic album is his third to earn the milestone of 3.4 billion Spotify plays.
100 million new streams in 50 days – this is how fast MMLP is gaining streams, adding around 2 million plays daily. Even more so lately: yesterday the album was played over 2.5 million times and was Marshall's third most listened-to project.
Released in 2000, Em's third studio record instantly became a smashing hit. "The Marshall Mathers LP" landed on top of the charts in the US, UK, Australia, Canada, New Zealand, Germany, and Denmark. It has since been certified 11x Platinum in the US, 9x Platinum in the UK, 8x Platinum in Canada, and all sorts and sizes of platinum in other countries. MMLP produced such singles like "The Real Slim Shady", "The Way I Am", "Stan", "I'm Back", and "Bitch Please II".
The bold and unapologetic record shook the world that had to rearrange itself to accommodate the star of Marshall's size. It has never been the same since. But the album is still the same, works perfectly as a time capsule and a time machine, still relevant and yet a little bit nostalgic.
Listen to the album below: