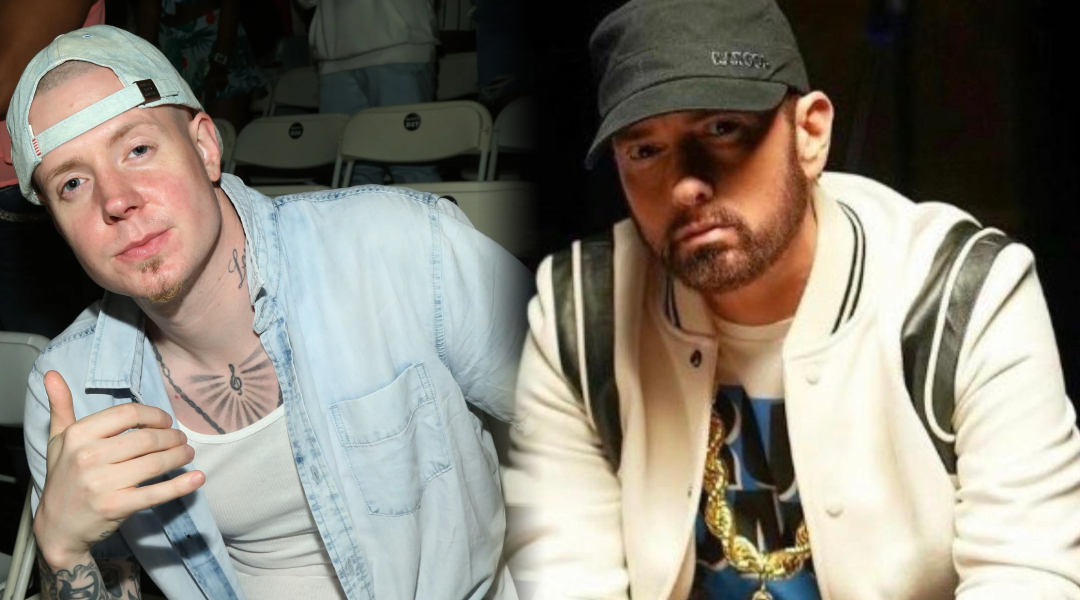 Recently, Boston rapper Millyz released a song built on Dido's beat from "Stan". In a new interview with Bootleg Kev, he talks about listening to Eminem and Benzino growing up.
First of all, it is important to understand that Bostonian identity is crucial for Millyz. He grew up in the scene, immersed in the street culture, fierce sports teams following, and local rap. The young artist was even involved in recording a big posse cut released in response to Shady's cypher and titled "Boston vs Everybody".
Talking about growing up against the backdrop of Benzino's beef with Eminem, Millyz admits that Benzino had his place in his heart, especially representing the raw street rap of Boston Millyz liked, but there was no question on whose side Millyz was:
I was listening to some Benzino but Em was my favourite. I wasn't torn. I was 90 per cent Eminem, 10 per cent Benzino.
When asked about his favourite albums from Eminem, Millyz remembers the title by muttering lines from "Cleanin' Out My Closet":
"The Eminem Show". "Say Goodbye to Hollywood"… When he raps!.. I don't know, but I like "The Slim Shady", "MMLP"… I'mma tell you, he said some of his most illest intricate raps ever were on his first joint, "Slim Shady", but then he got so introspective! From the rapping perspective that "Slim Shady LP" is crazy. But then "The Eminem Show" is incredible how introspective he's got.
Does Eminem know who Millyz is, wanders Kevin.
I don't know, man. I'm not sure, no bullshit. I feel like he does. I feel like I'm on Drake's radar definitely. Hopefully, I'm on Em's radar too.
Watch the segment below: