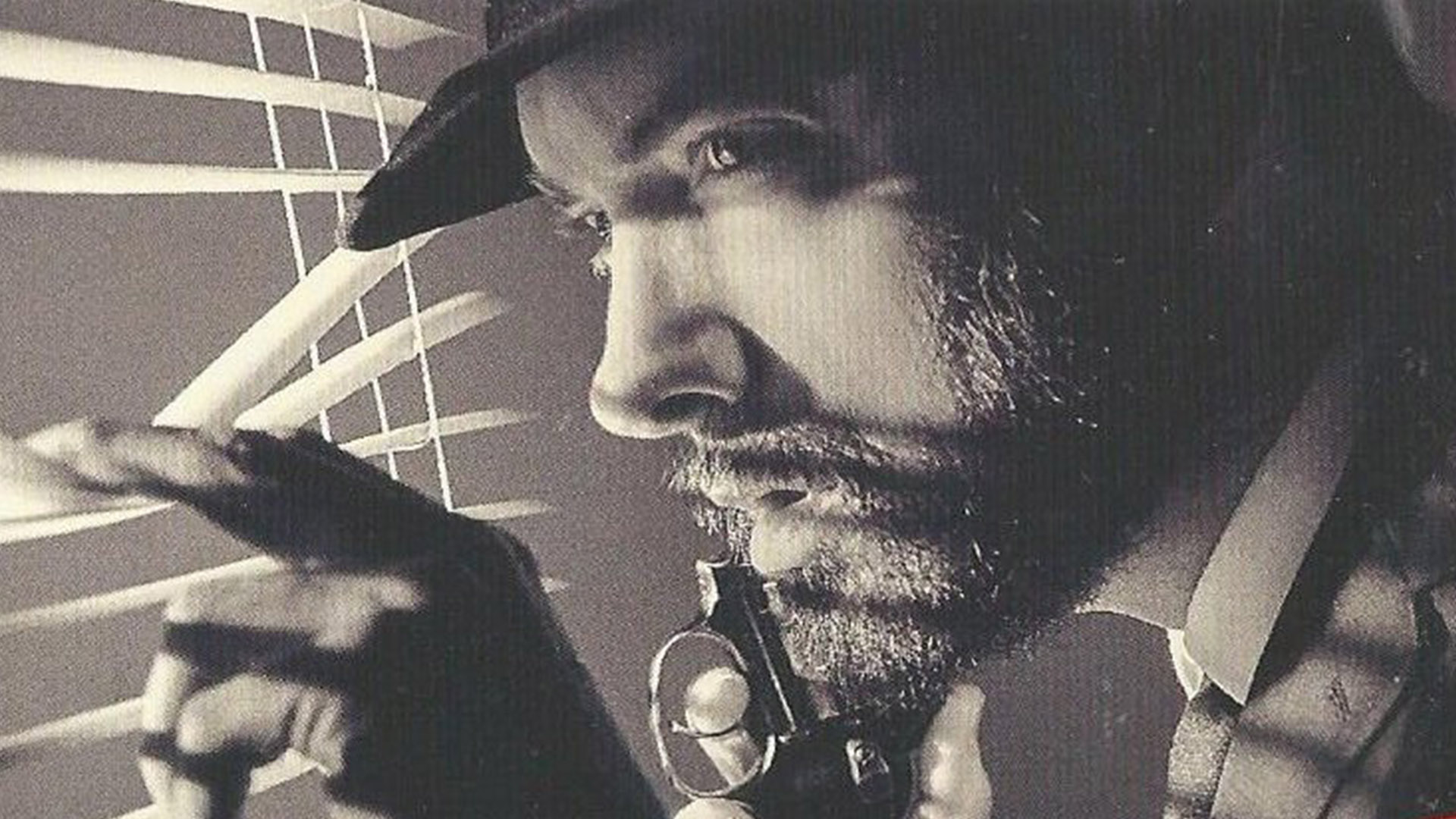 The remixed version of M2BMB banger "Killer" features new generation rap stars and a completely new verse from Eminem.
Marshall let Jack Harlow and Cordae go first and closed the song with a merciless slaughter of his new verse. It does not feel like these bars were just a leftover after his previous record session. New "Killer" lyrics a fresh and relevant. And as always are packed with references to current events and trending names.
The general theme of "Killer" is total domination on the scene with the stream of metaphors linked to crime and punishment.
However, extending the guillotine wordplay, Marshall brings in Lil Wayne, who is famous for improvising all his lyrics, by referencing his classic album "The Carter III".
I call it guillotine style 'cause even off the head, I decapitate
Yeah, bitch, I go harder than Carter III
Next, Em namedrops Cardi B, but there is no more sting that you could notice on "Marsh" from the first "Music to Be Murdered By" release:
But I think your thottie just thought of me
She got a body and bottom like Cardi B
And she be stalking me like I was broccoli
One of the strongest statements on the verse, though, concerns not the rappers that might feel competitive against Em but his best friend. It is widely known that Proof's untimely death badly affected Marshall, who spiralled down into addiction and overworking himself to oblivion. Eventually, Eminem bounced back, but he carried the guilt for a long time, blaming himself over Proof's fate. And this is the only thing that has ever defeated him, proclaims Em:
Only L that I ever took is when I lost Proof
Marshall even mentions his mother on the verse. Not many rappers can bring their parents into the narrative by referencing legal disputes between them. But this is precisely what he has done here:
Only time that I ever got served is that lawsuit when Ma sued
Yes, this is a reference to a lawsuit that Debbie Marshall filed against her son for slander and defamation on "The Slim Shady LP".
There is also a subtle reference to Megan Thee Stallion when Em mimics a very particular bit from Megan's hit: bodi-odi-odies. So it might be that Marshall was bumping "Body" last Winter.
The big shout out to Snoop Dogg and Dr. Dre puts the rumours of the beef between Snoop and Eminem to rest:
Just called Snoop and I talked to him, we all cool
Dre, me and the Dogg good, Doc, we got you
Down the line, you can find a hidden reference to the smoke with Nick Cannon. Marshall does not go at him full speed, perhaps, appreciating the effort Royce da 5'9 put in squashing this beef. Back then, Nick was speculating on his diss track about an alleged affair between Em and his driver. These allegations even made Marshall tweet: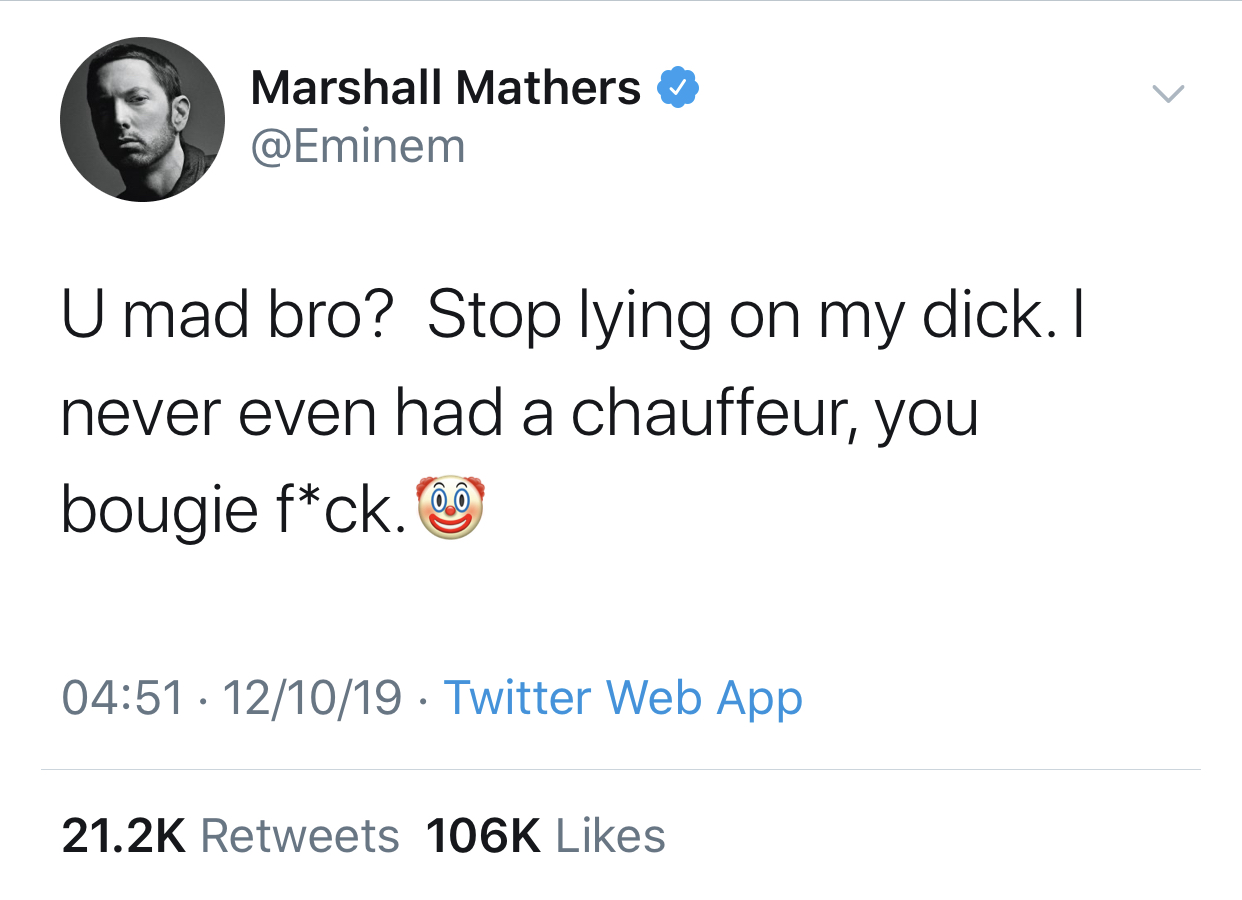 Now he put the same sentiment on wax:
I don't even got a boat nor
Do I got a chauffeur, but a lot to show for
A bonus reference is one from Jack Harlow. The young rapper has never been shy to admit Marshall's impact on his path. And he expressed it now on his verse on the joint with Eminem:
I'm on a song with my idol
And on the final bow Em sends
a warning for all you punks and corny
Little fucks
Who these corny little fucks might be? Well, the recent event presented some eager title contenders, but we'll let you take your pick.
Have you got anything else? Let us know in the comments.