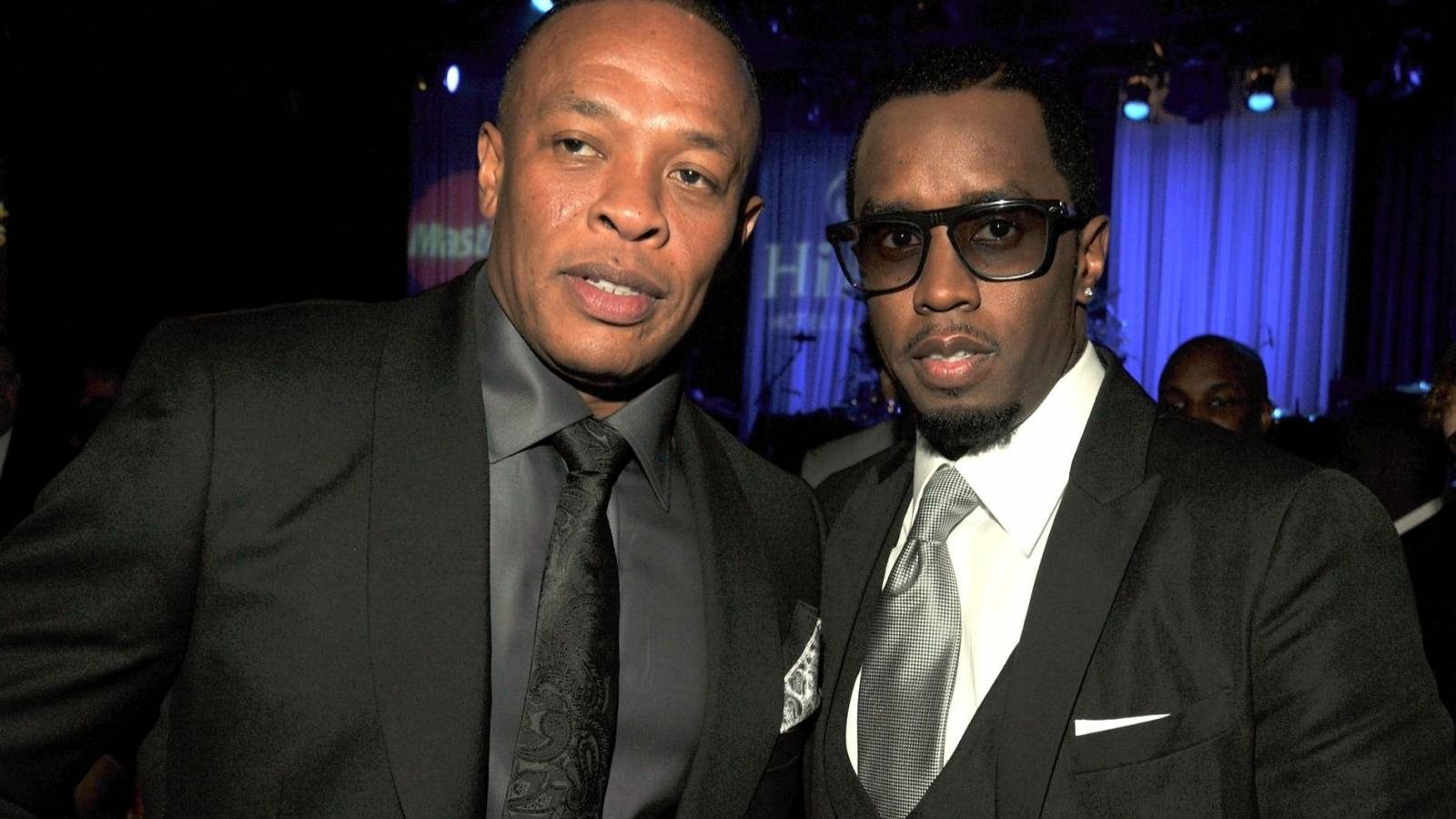 Over a year ago, Fat Joe broke the news that Diddy vs. Dr. Dre battle was in the making. A lot has happened since, but their face off is nowhere to see, Still, P Diddy is not ready to consider another opponent.
During the recent Fat Joe vs. Ja Rule Verzuz stream, Diddy left the comment to confirm that his position had not changed since April 2020:
Only person I would do is Dre
The Shade Room picked up on this comment to deliver it to the masses: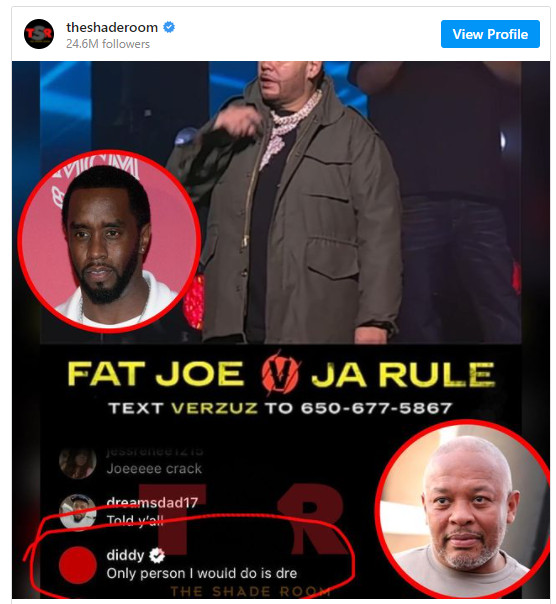 However, it is not likely to happen. Producer Swizz Beatz revealed earlier this year, that Dre was just one step away from announcing his participation – and then pulled back because he was not satisfied with the sound quality:
When Dr. Dre wasn't feeling the sound from Teddy Riley and Babyface, that hurt our heart. I was like, "Oh my God". If you remember, Dr. Dre was at the Teddy Riley one, he came at the end. But he was supposed to come at the end and announce that he was going to do VERZUZ that night. […] I don't think he was going to announce who he was battling. I think he was going to announce like, "Yo, I'm coming. Just be ready". He was going to hit them with something. Then he got on the phone, he was like, "Man, I can't be a part of nothing that looks and sounds like that. My legacy is quality". I was like, "Oh, we just lost Dre over that. What?!" That one felt pretty crazy. But since then, the energy was pretty good.
Also, amidst all the rumours about Dre working on his new album, what would you prefer: him spending more time in the studio to drop a new record, or a staged performance with some rapper?