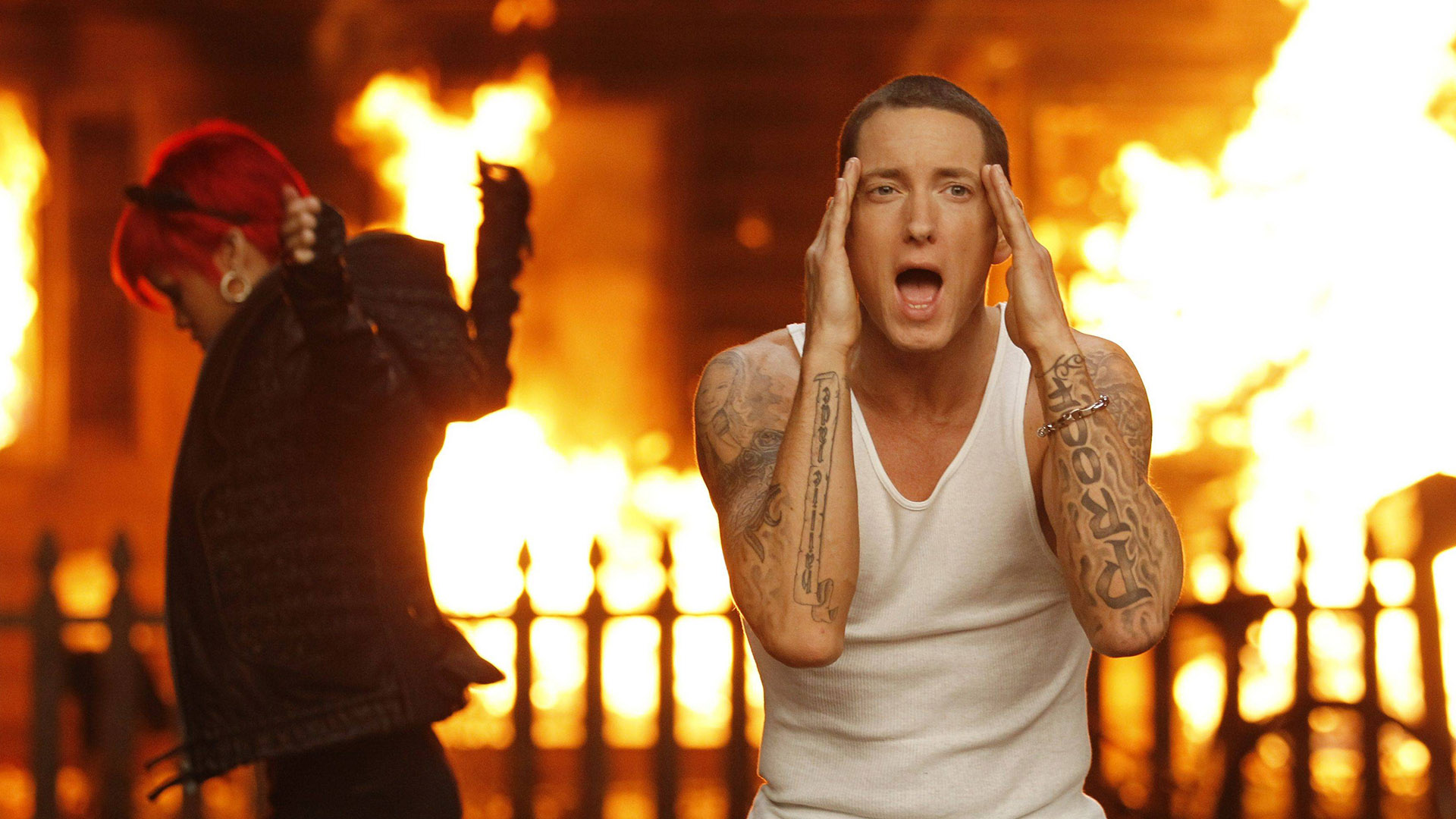 Em's gripping collaboration with Rihanna is also his fifth song to hit the milestone of 1.1 billion streams on the platform.
However big this achievement is, overall the song is slowing down. A year ago, at the beginning of 2022, "Love the Way You Lie" was Marshall's fourth most streamed track on Spotify with 900,000 streams. Since then, "The Real Slim Shady" pushed LWYL to No.5. Over 2022 the track has gained 200,000 streams, which is not huge by Marshall's standards.
Yet this classic song is admired by many and is unlikely to go down any time soon. The video alone has over 2.5 billion views on YouTube.
Watch Eminem — "Love the Way You Lie" feat. Rihanna below: