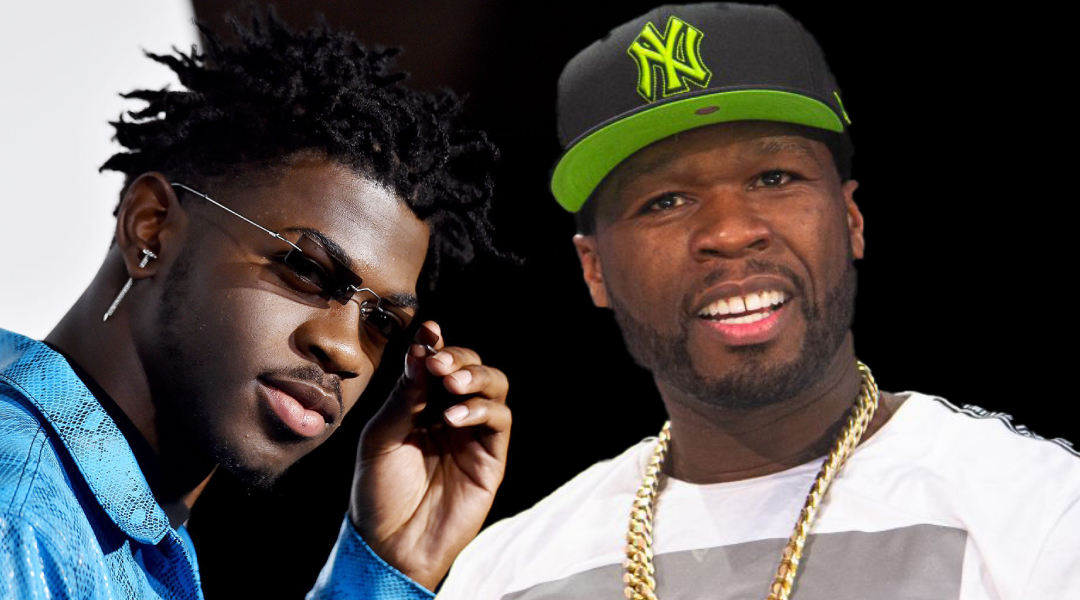 Lil Nas flipped a Brazilian mem into a not-so-subtle jab at Fifty.
It was around the time of his Lollapalooza show when the "Montero" star started paying more attention to Brazilian Twitter. So when he found a meme shading his appearance as opposed to a super masculine hip hop look represented by 50 Cent, Lil Nas did not hesitate to spin the narrative back, shifting the accent in his favour.
Nas reposted a meme with Fifty's picture, titled "Rappers before", and his own stage persona titled, titled "Rappers now", and left a witty response:
this is not fair you're comparing a legend who has changed music forever to 50 cent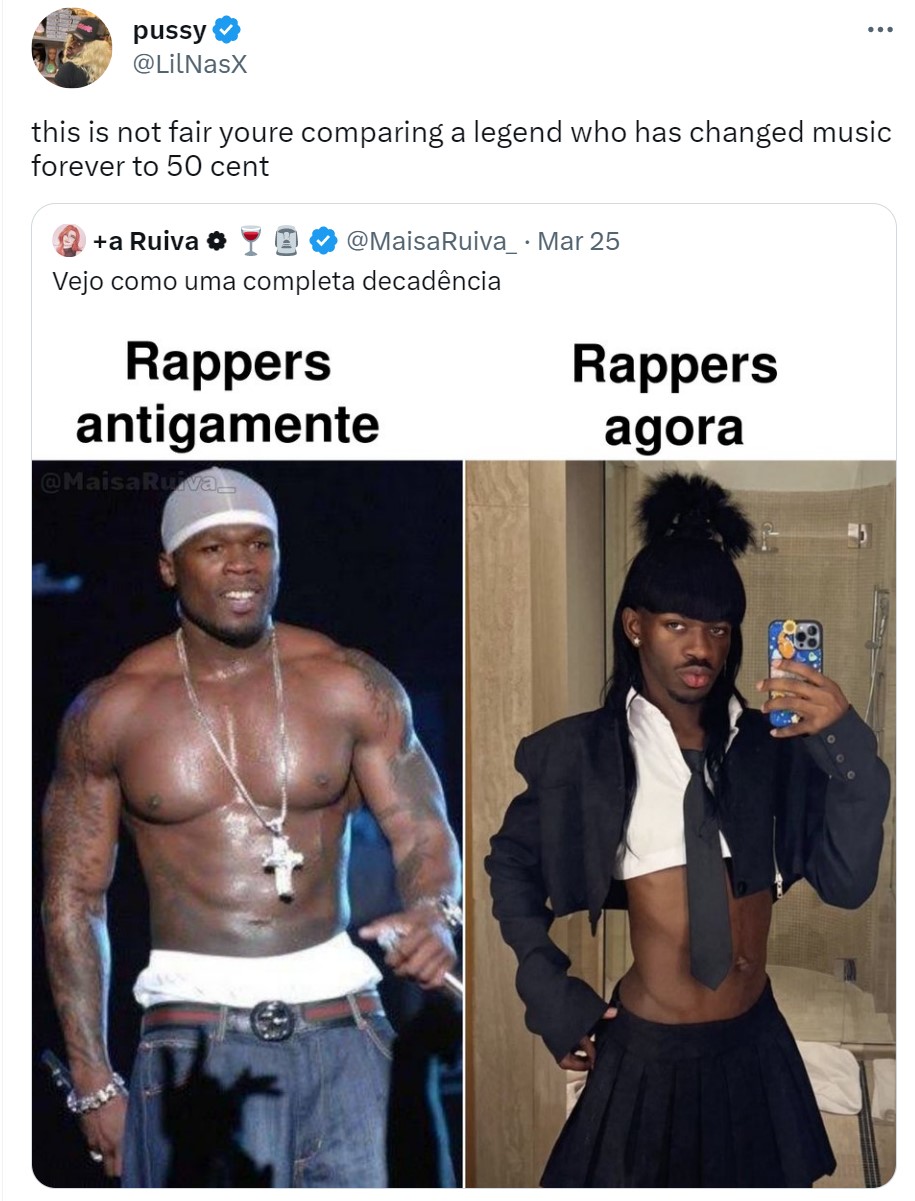 Some Fifty's fans expected him to respond to a younger rapper, as everybody knows, 50 Cent is savage when it comes to online trolling. However, there was no retort from him in days. He is either too busy making money and working on his projects to notice this situation or he decided no to dignify it with an answer.