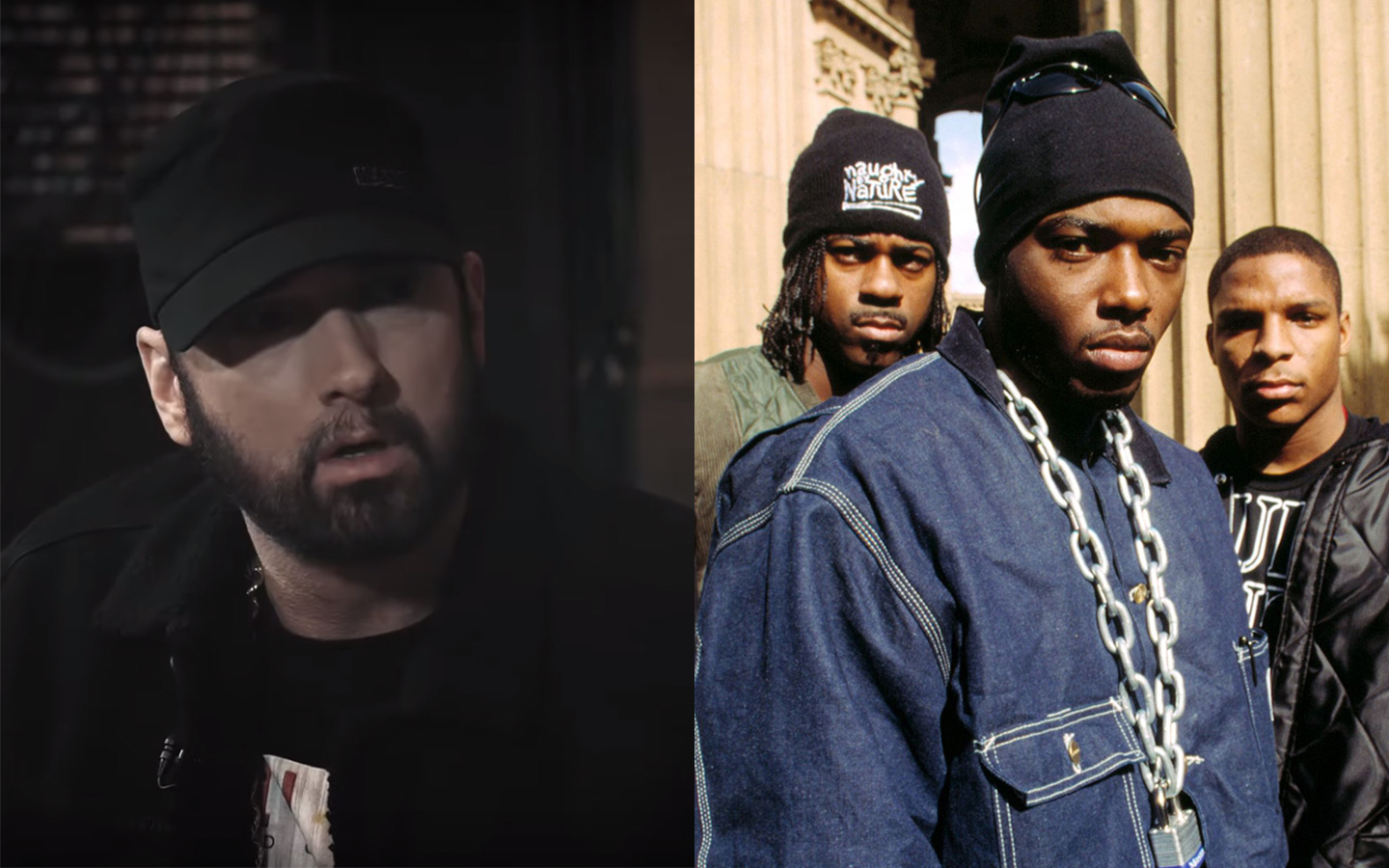 The recent episode of KXNG Crooked's podcast saw Eminem dropping names of his favorite rappers and speculating on the way they influenced him. This part of the conversation had Treach from Naughty By Nature as the main subject.
Admitting that Treach was a controversial figure, Eminem stated that he was still "rhyming his ass off" and back in the days every rapper was following him:
He was getting on fucking song and smoking everybody… When I heard "Yoke the Joker" my heart sank. My heart sank, 'cause I was like, I'll never be the same as good. I might as well quit. I didn't write a rhyme for the entire summer.
Then Em performed his favorite Treach's verse:
All fuzzy, dirty, dizzy, does he
Get the things he needs? Remember how blistery?
You ain't ready for the Freddy of rap
You can't kill me, I step into your dreams, you feel me
Slicin' your life away, just like I might today
I eat you the psycho way, I'm ripping shit right away…
Marshall noted that Treach never did the same style twice and that makes him timeless. You can listen to the classics below:
The full interview is available on KXNG's channel: