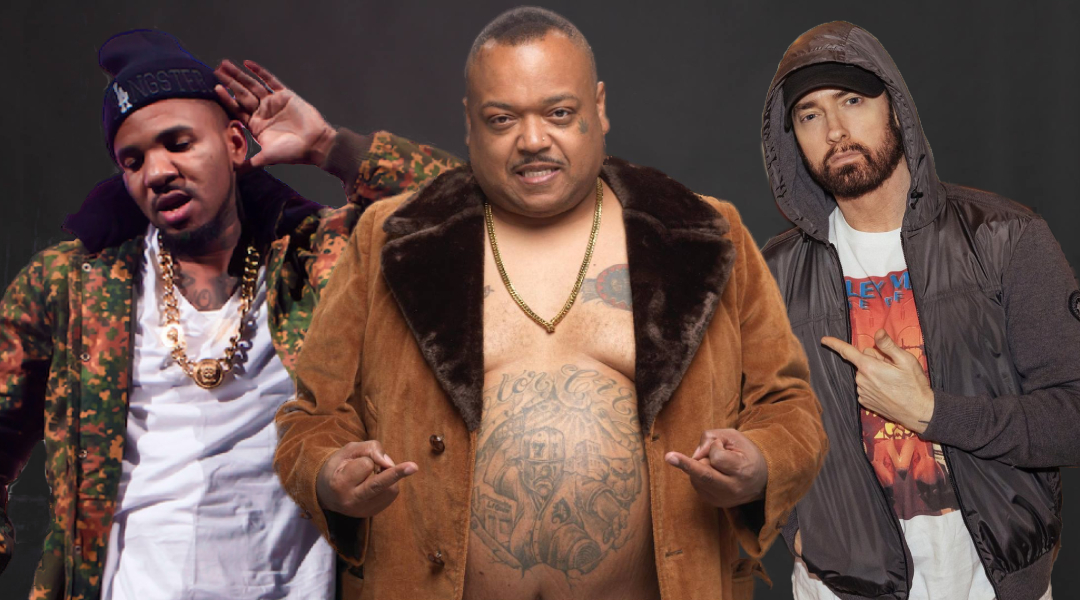 While Orlando Brown mercilessly clowns The Game for his attempt of dissing Eminem, Bizarre is upset by the situation and says that he had a better opinion of the ex-G-Unit rapper.
He shared his thoughts on the recent No Jumper episode, choosing his words carefully:
I gotta say the political answer. I think Game's a good rapper, as a lyricist or a battle rapper. After a minute and a half I was waiting, I thought he was gonna go into it, start a little bit… But he never came out of it 10 minutes later. I couldn't get over that. Just being honest. I couldn't tell you nothing he said. Lyrically no metaphor, no punch. This ain't no way. I could not get over the fact that he was literally trying to attempt to do that. Hopefully, he'll learn from this. It's just, you're too good for this. He's a legend in his own right. What did he need to do that for?
Basically, it is a kind response, and he says in many words what he said in his reaction video to The Game's "The Black Slim Shady" in just two: Oh, boy.
Watch the segment below: