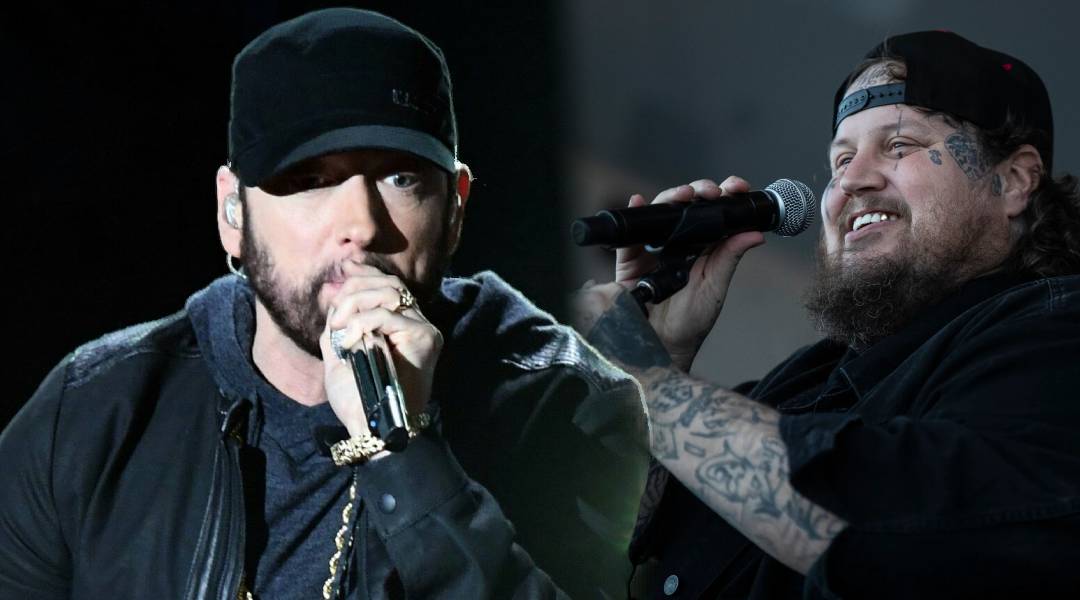 Recently, the Tennessee artist, who is confident in both rap and country genres, played a show at a Detroit marijuana dispensary abd gave a short interview to Detroit Free Press.
In an under one minute long video posted by the media, Jelly Roll talkes about Em's greatness and how he has changed the rap game:
Eminem is the greatest of all time. There's no denying that. I grew up feeling the same way. He inspired kids like me. He was early to fuse rap and rock, and I remember early thinking you could mix genres based solely on what Marshall did. So he's always been a big pivotal thing on what we've done. Plus, being a white-trash kid, you can't help but support another white-trash kid. I hope he feels the same about me. I think his music has always been cathartic because even when he was in his addiction, he was constantly crying for help out of it when you listen back to those records. Once he got past his first album, he just opened up the super-emotional side of him, and I think it's changed the game for everybody. And he was one of the first rappers who did that.
Interestingly, there is a song "Unlive" on Jelly Roll's upcoming album "Whitsitt Chapel" that features Yelawolf's verse where he's shouting out to Eminem and a positive change, which Marshall has brought in to his life. So obviously, Roll is not alone in his assesment of Marshall's impact on across the genres.
Watch the video below: