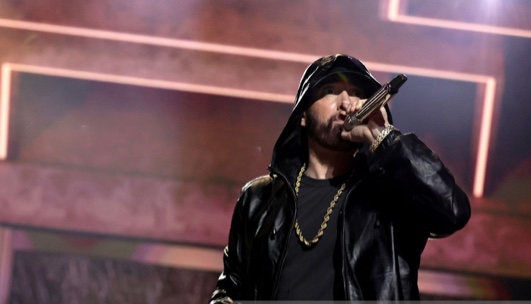 Inspired by Marshall's acceptance speech at the Rock Hall induction, Spotify put together 102 songs recorded by rap artists Eminem mentioned during the ceremony.
The shout-out he made is unparalleled and reveals how deeply Marshall feels about the culture:
I'm a high school dropout with a hip hop education, and these were my teachers.
They can teach anyone a lot. and Eminem, being not only a student of hip hop but one of the masters, wants everybody to learn from them as well. He shared a link to the playlist on his social media:
🙏 @spotify @rockhall https://t.co/4kfIJ0GWQN pic.twitter.com/HY3Viuokug

— Marshall Mathers (@Eminem) November 20, 2022
Spotify titled the playlist "Eminem's Early Influences". The platform uses the opportunity to promote HBO's broadcast of the highlights from the Rock and Roll Hall of Fame induction ceremony and employs Eminem's name to promote this collection of hip hop treasures.
Listen to the playlist below: