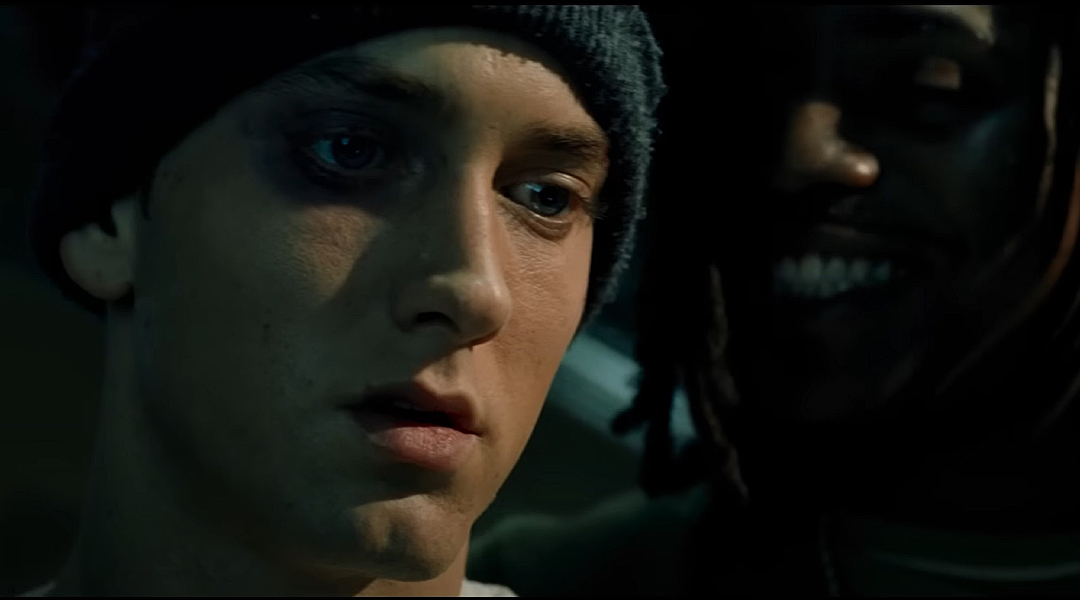 To celebrate "8 Mile", Universal Pictures uploaded remastered B-Rabbit's legendary battles in 4K HDR to its official YouTube channel.
"8 Mile" has a special place not only in Marshall's career but in the movie industry. It opened at No. 1 with $51,240,555 in its opening weekend, and was only pushed back to No.2 the following week by "Harry Potter and the Chamber of Secrets". Still, its DVD release several months later was so popular that it has become the biggest DVD debut ever for an R-rated movie and one of the Top 10 for first-week home video sales for a movie.
The climax of the story is the final battle between B-Rabbit and the members of the Leaders of the Free World. Finally, Universal Pictures made available a high-quality video of this moment on its official YouTube channel. The clip includes cuts from the second battle with Lotto, played by Nashawn "Ox" Breedlove, and the final Rabbit's strike, which left Clarence Papa Doc, leader of the Free World played by Anthony Mackie, speechless.
Watch remastered Eminem's Final Rap Battles From "8 Mile" below: