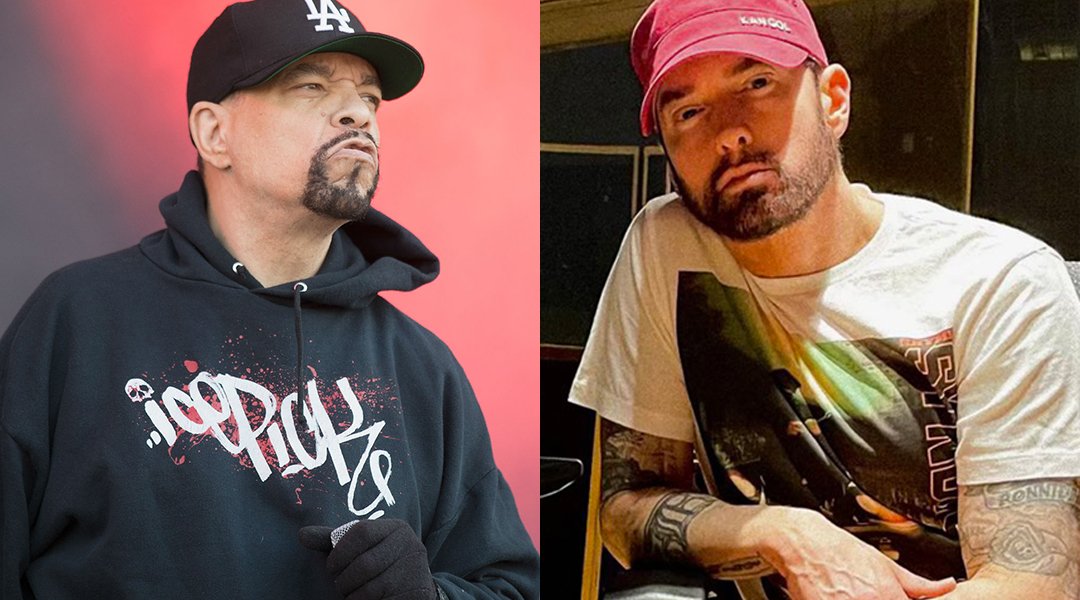 The mutual respect between Marshall and Ice-T goes way back and doesn't have an expiration date on it.
Another piece of evidence can now be bagged and tagged right on Ice-T's social media feed. A follower of his came to praise Ice's recent new song and video "The Hanging" and called him a godfather of hip hop. The follower attached a segment from Eminem's 2009 interview with Johnathan Ross to prove the point. There, Marshall explained what had got him into writing:
It was definitely hip hop. I didn't pick up a pen and realise I could write anything until rap got me into doing that. Then I heard Ice-T's "Reckless", one of the first songs I ever heard. Once I heard Run DMC, LL Cool J, I was like, this is what I want to do.
Ice-T enthusiastically reacted to the message that hip hop is the power that awakens creativity. He amplified this message, adding:
Speak on it Em…. Extreme RESPECT💥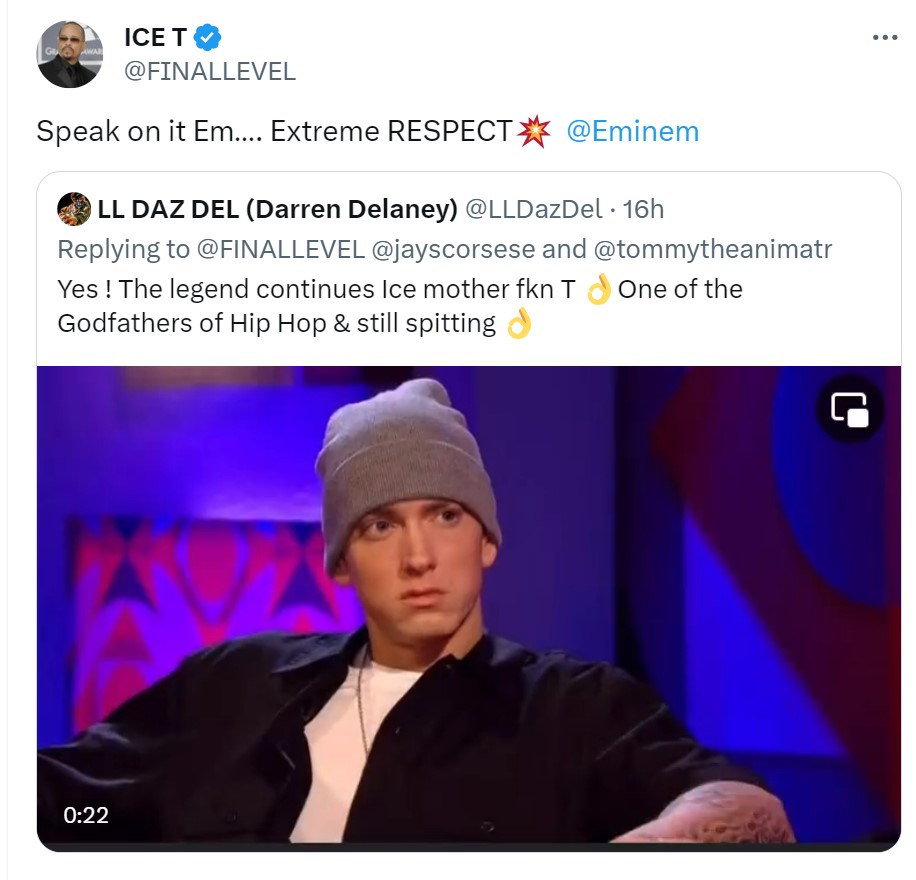 The veteran rapper himself remembers well what he felt when he heard Em's music for the first time. The originality, rapping skills, and starking storytelling — this is what drew Ice-T's attention to Marshall immediately. Since then, their mutual respect has only grown.