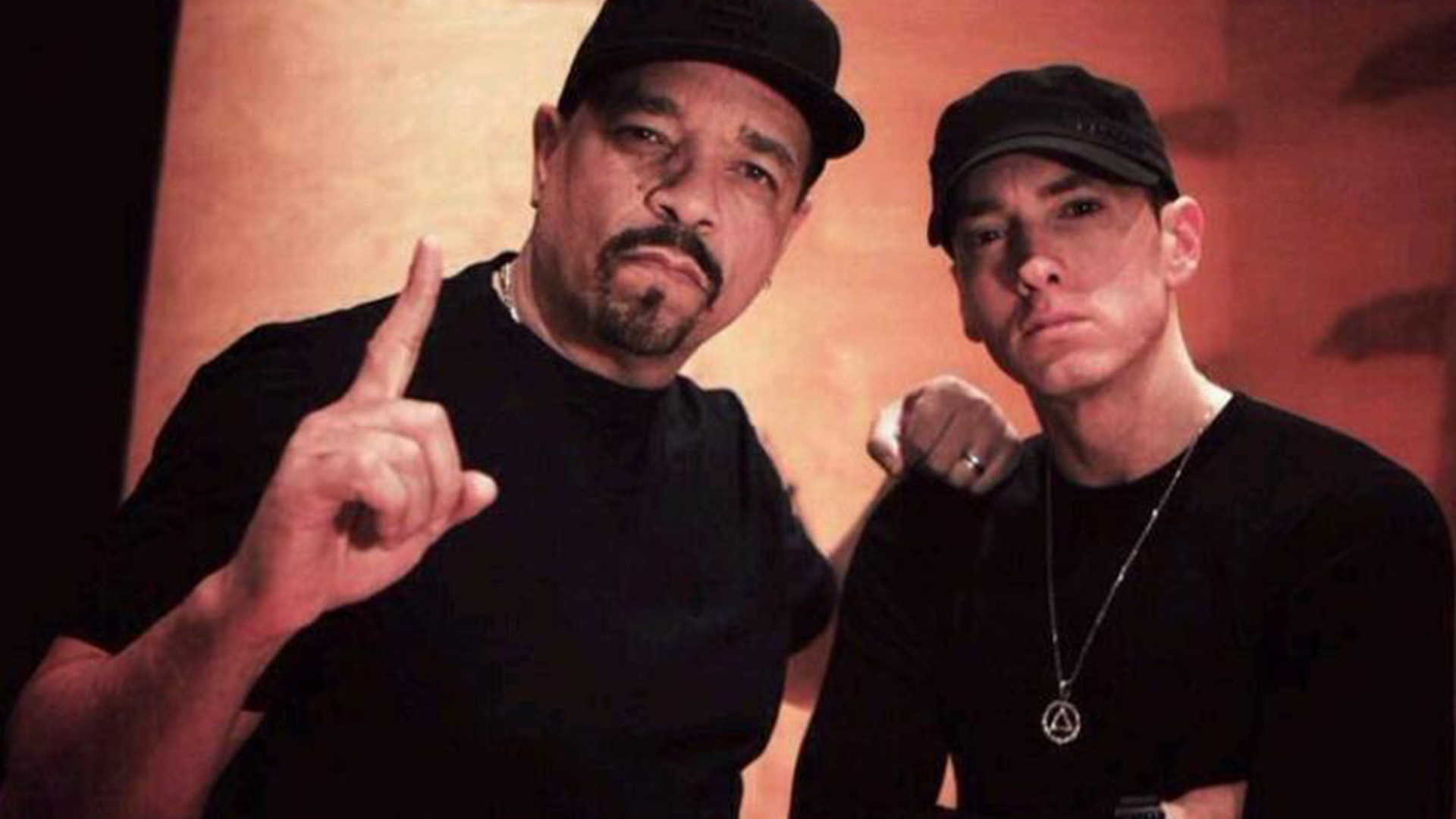 Eminem consistently names Ice-T as one of his major influences and credits him for his groundbreaking contribution to hip hop. Ice-T pays him respect in return.
A fan shared a clip from Hotboxin' interview with Eminem, where Em told the story how he was introduced to rap and how Ice-T's track became a revelation for him:
The first time I heard anything, my uncle Ronnie brought over a tape of the "Breakin'" soundtrack, and it had "Reckless" on it from Ice-T.
(raps)
Once upon a time a DJ's task
Was just to play records, what more could you ask?

My uncle Ronnie started liking rap before I did and then he introduced me to it and right around that time the movie had just come out and I saw the movie, and I was like, "Yo, I love it!" They just spoke to me in a way that no other music had spoken to me before.
So, the fan shared this clip and captured it with:
Ice T always showing other mc's love plus Eminem has always given Ice T props and respect 💯
And as to prove the point, Ice-T retweeted it adding iconic:
The respect is mutual… @Eminem 💎